Betting on Corners in Football: What You Need To Know…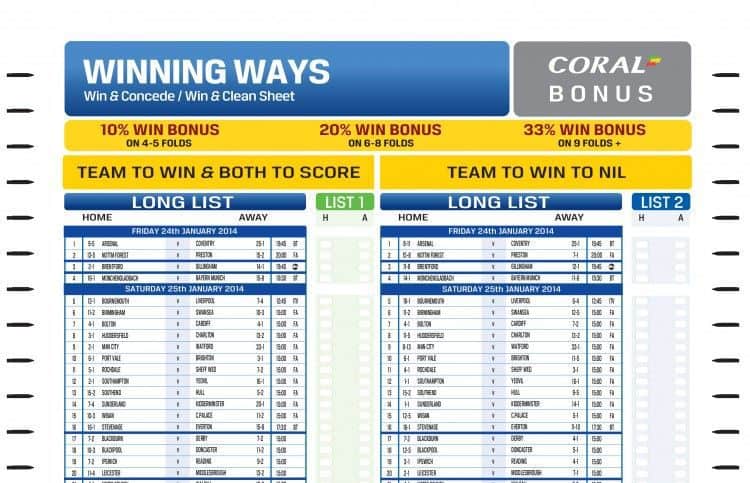 Betting on corners is an alternative market that can really boost your payout when backing football. As well as our corner predictions, we've got a guide on how you should bet on corners in football.
There really is money to be made on this market and there's plenty of reason to bet on them. Naturally, it's a difficult market to bet on because backing the number of corners is much harder to predict than a Correct Score or Match Win market, but it will generally stay a bit truer to the form of teams.
What is Betting on Corners?
Betting on corners is exactly what it says on the tin, you place a bet based on the number of corners in a game. There are multiple markets with this, the most common being betting on the total number in the game.
You'll also find markets for the number a team will get, how many in a half and which team will receive one first. In some cases, you may even to be able to bet on a Corner Handicap market.
Betting on Total Number of Corners
The most popular bet for punters is betting on the number of corners, in which you'll bet on the total amount combining both teams. In many cases the odds will be offered to you in the following way:
Under 10: 6/4
Exactly 10: 6/1
Over 10: 8/11
Naturally, the number of corners may change within the odds, but you'll be given an Under/Exactly/Over option. In other cases, the number of corners may have a 0.5 within the number, simply to remove the Exactly outcome. There might be a match where over 8.5 and under 8.5 corners are both at odds of 10/11, but in matches where more corners are expected, you might get 10/11 for either over 12.5 corners or under 12.5 corners. The odds depend on the teams playing.
Betting on Team Number of Corners
This market is an interesting one and is generally a lot truer to football predictions. It's very easy for an underdog to steal a 1-0 win, but the amount of pressure a favourite will put on means it's very likely they will achieve the highest number of corners.
This market is simple to play and effectively means your backing the number of corners a team will gain. The odds will be displayed as above and it's a market well worth backing, particularly on teams who like to use the wings and play in crosses.
Number of Corners in a Half
This market is a carbon copy of the Total Number of Corners but is based on the total number within a half. The bookmaker will make it clear which half you're betting on and you'll likely find you see more corners in the second half than first based on teams having to push for goals later on in matches. If one of the teams have decided to shut up shop, the might concede a lot of corners because they are defending so deep, but they won't get many corners themselves, if any.
Betting on the First Corner
If you're expecting a team to go out all guns blazing, then betting on the first corner could be the market for you. The same as the First Team to Score odds, you're basically backing which side will get the first corner of the match.
It's always a good one to back this as you can generally sense which way the first five minutes of a game will go and therefore have a fairly good chance of winning the bet. A team like Manchester City will always be short odds to have the first corner because they always attack from the kick-off whoever they're playing. When the fixture looks more closely matched, e.g. Everton vs Leicester, it is more difficult to predict who will get the first corner, so the odds will be closer.
When to Bet on Corners
Like most markets in betting, knowing how both teams play is vital. Taking various factors into account will help you predict the number of corners. These factors include:
Does a side have a corner specialist? If so, they're likely to push for more corners in a game
Does a side take long shots regularly? Long shots generally see deflections or saves put behind for corners
Do the teams use wingplay? Wingplay will often see crosses blocked and put behind for a corner.
[frontpage_news widget="51732″ name="Bookmaker Reviews"]
Relevant news