Claudio Ranieri's Funniest Moments as Leicester City Manager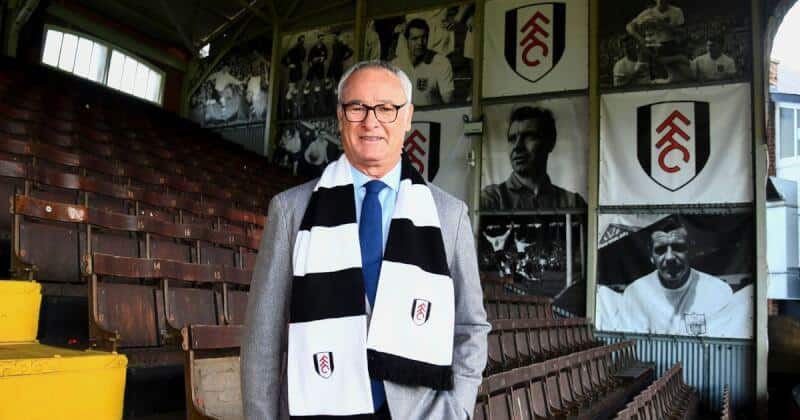 After Claudio Ranieri was confirmed as the new Fulham manager, we thought we would look back on Ranieri's funniest moments during his time as Leicester City manager when they won the Premier League title in 2015/16.
When Ranieri took over as Leicester City manager there were more than a few eyebrows raised, and as he said himself, he was one of the early favourites to be the first manager to leave his post before the season got underway, however, the Italian won over the hearts of the Premier League and his teams performances on the pitch ensured Leicester went down in history as Premier League Champions.
Ranieri became famous for his entertaining press conferences and we've put together our five best moments – let's hope for more of these after his appointment as the new Fulham manager.
Claudio Ranieri's 5 Funniest Moments:
5. When Wenger forgot Ranieri had beaten him
Ahead of the Premier League match between Arsenal and Leicester City, Arsene Wenger said he had never lost to Claudio Ranieri, but the Leicester manager was quick to correct the Frenchman in his pre-match press conference:
"He make mistake, the last time I met him, I won 2-1 in Champions League quarter final…with Chelsea.
I remember, and I tell him Sunday, hey you forgot when you lose you forgot.
Wayne Bridge scored the second goal, at Arsenal.
I remember what I want to remember"
4. Ranieri joked he didn't like a journalist after questions over transfers
When the journalists started probing Ranieri about new signings, the Italian went into full defence mode and starting joking with the room, saying they want to know too much and he does't like them.
"You want to know too many things, I do not like you"
After saying he was happy with his current team, Ranieri called out another journalist for laughing:
"Why are you laughing? Maybe I am Pinocchio but you know never I tell you something"
3. Dilly-Ding Dilly-Dong
After news came out of the Leicester camp that Ranieri usses an imaginary bell to wake any players who up training who are sleeping, one journalist bought Ranieri a real bell. The dilly-ding dilly-dong phrase was born and it was one of the things Leicester fans will remember Ranieri for the most. Whether the bell makes it's way to Fulham's training ground remains to be seen.
"I say to them dilly ding dilly dong when they are sleeping.
"Hey you are sleeping, come on!"
At Christmas, Ranieri bought all the players and staff a small bell to remind them to never to be sleeping.
2. Ranieri promises pizza when Leicester keep a clean sheet
After a great start to the season, one thing that was missing for Leicester City was a clean sheet. Ranieri vowed to take all of the players for a pizza when they got a clean sheet but when went one step further and added in a hotdog to try and get his players to shut out the opposition.
Leicester had to wait 10 matches for a clean sheet, but a 1-0 win at home to Crystal Palace ensured the manager acted on his promise and all of the Leicester team were taken out for pizza by the boss.
1 Leicester players crash Ranieri's press conference
After the impossible was achieved and Leicester City were confirmed as Premier League Champions, Ranieri was conducting his press conference when the Leiester players stormed the room with the Premier League trophy and bottles of Champagne.
Christian Fuchs was the main culprit and Ranieri immediately told he he would be training tomorrow.
After being soaked with Champagne Ranieri said:
"I hope again next season, unbelievable"
With Fulham sat bottom of the league having picked up just five points all season, there is no doubting the task that Claudio Ranieri has in-front of him, but most people in football are rooting for the Italian to do well after he captured the hearts of football fans around the world with Leicester's unforgettable 2015/16 season.
Good luck, Claudio.
[do_widget id=rpwe_widget-3]
Relevant news