Do Arsenal fans still want Sanchez to stay at the Emirates?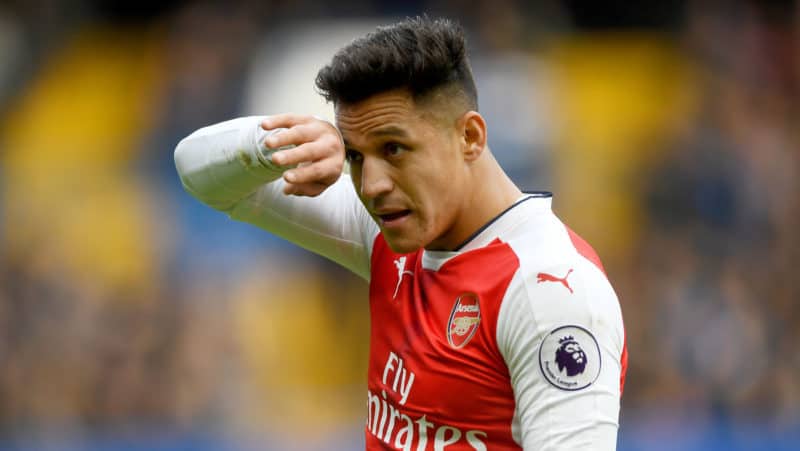 Much was said about Alexis Sanchez and his supposed desire to leave the Emirates throughout the previous summer transfer period. The Chilean international ultimately stuck it out for the opening stages of the 2017/18 Premier League campaign, but does the 28-year-old frontman still represent a genuinely wanted figure at Arsenal in light of the upcoming January window?
News of Sanchez' reported discontent at the Emirates has been circling for some time now…
The year is 2044, Alexis Sanchez is still waiting for Wenger to sell him. pic.twitter.com/WBfRQUW99q

— Not Match of the Day (@NOT_MOTD) November 10, 2017
Although he remains a great player, some Arsenal fans are already running out of patience…
All this fuss at @Arsenal about @MesutOzil1088 @Alexis_Sanchez when was the last time they did anything for the club? Sell them both and change the manager and start a fresh #Arsenal #Football

— David Pryar (@DavePryar22) November 14, 2017
Whilst the Gunners have seemingly limited options…
How on earth @Arsenal think there in pole position to swap @Alexis_Sanchez for another great player? We had all summer to swap or sell now we're going to get bent over and pineapple'd #arsenal #Gooners #WengerOut

— patrick brennan (@bingo_patb) November 11, 2017
…perhaps now would be a good time to sell after all…
Alexis Sanchez going for free in today's market sounds mad ! Arsenal should sell him in January, City already won the league

— Santos Beckham Jr. (@LostComposure) November 18, 2017
The Chilean's supposed attitude has been subject to criticism…
You think if Max Allegri, Simeone, Conte, Mourinho even Louie Van Gaal would keep Alexis Sanchez in this team. Wenger accepts nonsense.

— ?? (@gidzo22) November 5, 2017
Despite having several viable alternatives lined up this January…
Lucas Moura and Julian Draxler would be great replacements for Theo Walcott and Alexis Sanchez.

— Gooner (@Jack_Ozil_1011) November 15, 2017
…it remains to be seen just where Sanchez will ultimately end up…
Why would Alexis Sanchez go to PSG? They already have an amazing front 3 and draxler/di maria/ lucas moura as their backup!….Bayern are the only logical move outside of the PL ribery/robben too old and his buddy vidal there too…I want him to renew tho ?

— OMAR (@omar_adel993) November 27, 2017
Could he stay put at the Emirates until the end of the season…?
So Arsene says Mesut and Alexis will stay put in January. Good news #arsenal pic.twitter.com/qBPY8uAyfE

— Kwikky's left foot (@fit_kwik_) November 28, 2017
…or is Arsenal's Alexis Sanchez already as good as gone from the Emirates?
Arsene Wenger says Alexis Sanchez and Mesut Ozil will "stay until the end of the season unless something unbelievable happens"
Your move Pep…#MCFC #AFC pic.twitter.com/xj6Q6Uqqpy

— Spreadex Sports (@SpreadexSport) November 28, 2017
Relevant news