Harry Kane: The world's best centre-forward?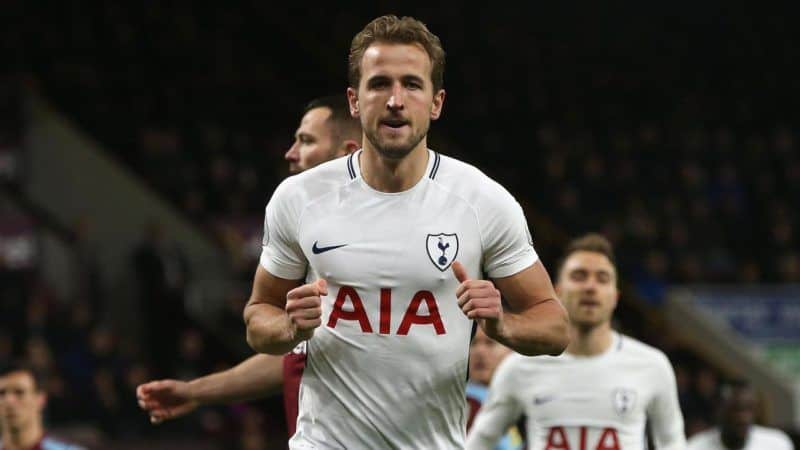 Few could ever discredit Harry Kane as failing to represent one of the very best strikers in the whole of world football. The 24-year-old is potent, deadly, and clearly knows how to find the back of the net with real style and consistency.
He has the potential to become one of the most effective centre-forwards to have announced himself among the Premier League era, scoring an endless array of goals for both club and country with thousands of adoring fans cheering his name.
Harry Kane's year for club and country:

Games: 52
Goals: 56
Tottenham: 52
England: 4
Right foot: 33
Left foot: 17
Headers: 6
Hat-tricks: 8
First player in Premier League history to score six hat-tricks in a single calendar year

— B/R Football (@brfootball) December 26, 2017
Yet fortunes have not always proved so favourable for the man with all those hard-earned Premier League goals to his name. Harry Kane was once something of an unknown entity, seemingly lacking that all-important x-factor necessary to make it among the English top-flight.
Previous loan spells at Leyton Orient, Millwall, Norwich City and Leicester City hardly shone the current England favourite in much of an impressive light. Few considered the young Harry Kane worthy of stepping up and becoming the out-in-out goal-scorer he currently represents today.
Harry Kane is the best striker in the world. I don't care what anyone else says.

— Ashley Watts (@AshWatts93) December 26, 2017
And even when he was first introduced among the English top-flight for Tottenham, some believed Kane to be little more than just another overrated young Englishman, blessed with nothing but a strong sturdy frame and so-called physical dominance.
His proposed role as a traditional centre-forward was rarely questioned, yet throughout those opening cameo spells within the Premier League, it remained somewhat hard to envisage Kane as anything more than a willing runner with a decent eye for goal.
A hat trick against Southampton has Harry Kane ending 2017 on a good note. pic.twitter.com/sNGSzYogJM

— SportsCenter (@SportsCenter) December 26, 2017
Hundreds of up and coming striking talents have failed to hit the big time within the Premier League despite their so-called potential. Such is life among the often harsh and unforgiving realms of top-flight football.
But as the matches wore on and Kane continued to find the back of the net with alluring frequency and prevalence, it soon became apparent that Tottenham Hotspur suddenly had something of a real asset on their hands.
Harry Kane has scored 96 Premier League goals since 2014.

The all-time Premier League goal scoring record (260) is his for the taking. pic.twitter.com/om2V1CAqeO

— Footy Accumulators (@FootyAccums) December 26, 2017
Kane was never seen as something of a world-beater. He seemed to lack pace among the final third of the pitch, whilst his touch, passing ability and overall movement seemingly failed to match the high class standards found elsewhere in Europe.
Yet goals win games, and as Harry Kane is undoubtedly one of the finest natural goal-scorers on the planet right about now, the current Spurs favourite must be seen as an undeniable match winner. The critics have slowly turned their attention in his favour, and now the world of modern day football acts as little more than a shining oyster in the palm of his hand.
Pochettino wants to know… is there a better striker than Harry Kane right now? pic.twitter.com/8l7NZVLx82

— Goal UK (@GoalUK) December 26, 2017
Kane has recently broken longstanding records with his latest goal scoring exploits. He has now successfully registered the most league goals in a calendar year after securing a hat-trick last time out against Southampton, shattering Alan Shearer's previous record of 36 goals in 42 matches.
The current Tottenham man has now scored 39 goals in as little as 36 league games throughout the whole of 2017, an achievement that few could ever play down or discredit despite the initial doubts and question-marks that previously surrounded Harry Kane's name.
Harry Kane had himself a DAY.

What have you accomplished this morning?? pic.twitter.com/DXowm9cPlB

— FOX Soccer (@FOXSoccer) December 26, 2017
Is he better than the likes of Robert Lewandowski, Luis Suarez or Sergio Aguero? The jury remains somewhat undecided on that one…
…but even in light of his obvious lack of technical flair and maverick talent, this is one man capable of striking the ball with the utmost finesse and confidence. On the back of that mere fact alone, Harry Kane must be held aloft as one of the most effective young strikers this country has ever produced.
Relevant news