Have Chelsea just sourced the bargain of the season?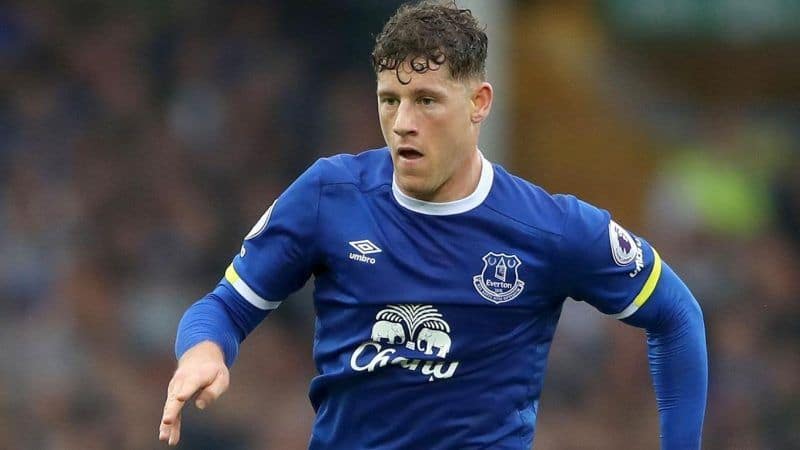 Much has been made of Ross Barkley's recent switch to Stamford Bridge, not to mention the somewhat reasonable £15 million transfer fee that eventually saw the deal finalized between both Everton and Chelsea.
The 24-year-old attacking midfielder was considered one of England's brightest young prospects just a few short seasons ago. In the eyes of many Everton fans at the time, Barkley was seemingly destined for great fortunes at Goodison Park, regardless of all the top-flight interest that would soon come his way.
Preparation. ⚽️?? pic.twitter.com/miUi2jYqlR

— Ross Barkley (@RBarkley20) January 9, 2018
And on the international stage with England, Everton's Ross Barkley was expected to thrive. He seemed tough and tenacious, baring all the early hallmarks that brought a young Wayne Rooney widespread stardom just a handful of years prior.
Nearly every high flying side competing among the English top-flight had registered serious interest in Barkley, namely Mauricio Pochettino and his current Tottenham Hotspur outfit. The up and coming midfielder would have likely worked wonders down in North London.
Ross Barkley under Conte's fitness program will be a Midfield phenom…. Just watch how mature and world class Kante has become since joining Chelsea

— 3-5-2 (@TailoredConte) January 9, 2018
Yet it was Chelsea who finally plucked up enough desire to land the highly rated Evertonian, and for a fee of just £15 million this January, many have earmarked this particular transfer as the potential bargain of the season.
Barkley is physically resilient whilst also portraying enough technical ability to really get people talking. Although he is yet to resemble anything close to the ultimate finished product, big things are subsequently projected of Barkley among his new employers.
Saw Barkley's recent post on Instagram and seriously, what in the world could have happened that an Evertonian like Ross Barkley could leave hating our club so much? So much more to this.

— Gyorgi (@TweetGyorgi) January 12, 2018
So just what went so horribly wrong for Ross Barkley at Everton? Upon the opening fixture of the 2017/18 Premier League campaign, some fans among the English top-flight had almost forgotten all about the 24-year-old and everything he had to offer.
Barkley suffered from a series of injury concerns whilst plying his trade at Everton, but it was his deteriorating relationship with Ronald Koeman that arguably finished his once promising career at Goodison Park.
On reflection, its hard to overstate just how badly Koeman has destroyed our squad. Disillusioned and removed Ross Barkley, sold Stones, sold Lukaku, sold Deulofeu..replaced with Klaassen, Keane, Calvert-Lewin and Vlasic. Delusional. No wonder we are so bad.

— Neil (@thestaveros) December 31, 2017
The former Toffees boss didn't exactly thrive throughout his short-lived spell at Everton, yet in outing Ross Barkley as a potential bad apple within a group of otherwise professional assets, Koeman had all but destroyed Everton's negotiation platform within the upcoming January transfer period.
If certain reports are to be believed, Everton could have theoretically sold Ross Barkley for as much as £35 million in the summer. In holding out until the current January window, it seems the determined Toffees have lost out big time in what probably should have transpired into a rather lucrative sale.
The Stamford Bridge crowd groan when Eden Hazard tries something that doesn't work…

They're going to love Ross Barkley.

— Ed (@dixiessixty) January 13, 2018
It hasn't always been easy for Ross Barkley among the English top-flight of course. The once highly rated England international has suffered from major inconsistency issues throughout his entire career thus far.
To represent something of an unrelenting success at Chelsea, Barkley must knuckle-down further and prove his worth indefinitely. Should he ultimately fail in a Blues shirt, at least Chelsea can opt to move the midfielder on without experiencing any major losses within the club's all-important financial department.
Ross Barkley could allow Chelsea to go back to a CM double pivot with Kanté & allow them to play 3 forwards again:

• Barkley is better defensively than Fabregas
• And he's more creative than Bakayoko

So he could be the man to bring better balance to this Chelsea side #CFC pic.twitter.com/VDtIWIHkfm

— Premier League Panel (@PremLeaguePanel) January 13, 2018
Either way, this particular deal will likely go down as an overall success for Chelsea. Barkley is a good player with plenty to prove. Within a cauldron as prestigious as Stamford Bridge and with a manager like Antonio Conte watching his every move, there is no reason why the former Everton man can't excel within his new environment.
Even if Ross Barkley proves unable to showcase his once widely admired talents at Chelsea, Everton's decision to sell the midfielder for as little as £15 million will seemingly be questioned for quite some time to come.
Relevant news