International team-mate tells Matthijs de Ligt who to sign for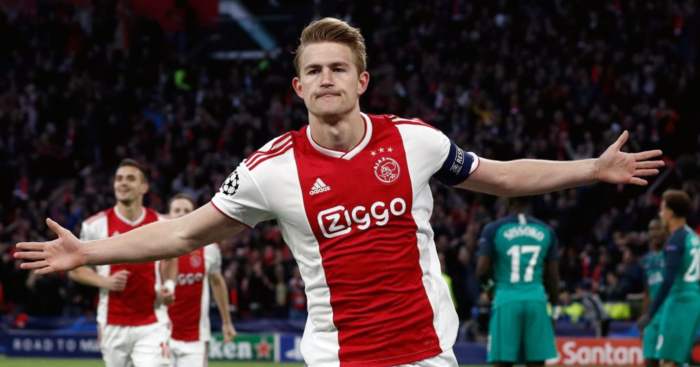 Netherlands international and Ajax captain Matthijs de Ligt has been given some advice about which club he should sign for this summer, with the player himself expected to make his final decision next week.
The Netherlands have a Nations League final against Portugal to play this weekend and then de Ligt have has a big decision to make about his future, with Barcelona and PSG looking like the main contenders for his signature. Manchester United and Liverpool have also been linked with the 19 year-old, but it doesn't look like he'll be playing in the Premier League.
Netherlands and Barcelona goalkeeper Jasper Cillessen has urged de Ligt to follow his former Ajax team-mate Frenkie de Jong to the Nou Camp while he has the chance.
de Ligt urged to join Barcelona
Cillessen told Mundo Deportivo : "I sat down with him to talk about all his options, but the same as I did with Frenkie, I told him that the decision belongs to him.
"Matthijs is a good boy and he knows what he has to do.
"I talked to him, but I told him that I could not make the decision for him, he knows what he has to do.
"I can only talk about good things about Barça because it's a great club and I have a great feeling with Barça."
Ronald Koeman warns de Ligt
Netherlands manager Ronaldo Koeman has also given his central defender some advice, urging him to go to a club where he will play regular football. If de Ligt goes to Barcelona he will likely start alongside Gerard Pique, who will provide a great mentor to the Dutch youngster, just as Virgil Van Dijk does on the international stage.
There were rumours Liverpool could have tried to tempt de Ligt to Merseyside but the huge price tag he demands probably put the Champions League winners off any deal. Joel Matip has proved an able stand in for Joe Gomez during his absence.
Relevant news