Mark Hughes bites the bullet at Stoke City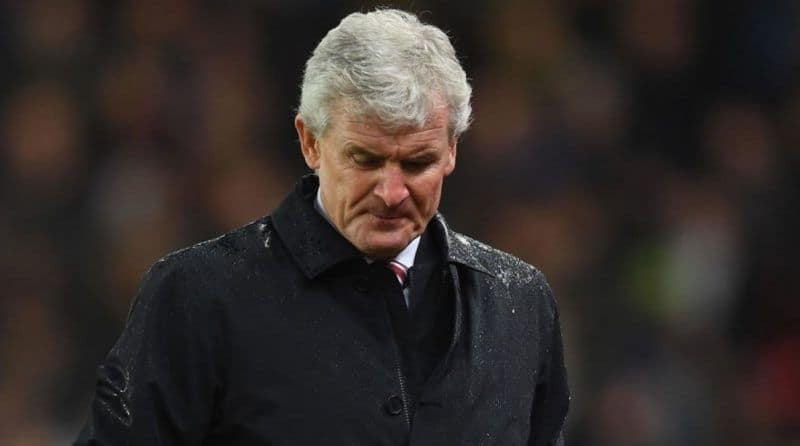 Stoke City have finally seen fit to rid themselves of the long-term managerial personality that is Mark Hughes. The man has a wealth of tactical experience to draw upon from his time among the English top-flight, yet his current spell with the Potters has seemingly reached its end.
Many Premier League onlookers were surprised to see Hughes still in place at Stoke at the start of the season. He has arguably added very little to the English game in recent campaigns, with his tactics, style and overall leadership qualities recently thrown into question.
Here's what our pundits make of Stoke City's decision to part company with Mark Hughes.

Attention quickly turns to his successor. ?#MOTD https://t.co/wU2mRvKA45 pic.twitter.com/nJKOzpsDq2

— Match of the Day (@BBCMOTD) January 6, 2018
A Mark Hughes side is traditionally known for its strength and determination. His teams are usually difficult to break down, providing opposing attackers with much frustration and dissatisfaction throughout each respective 90 minutes of football.
Yet now, with Stoke City currently residing well within the lower echelons of the Premier League table, that particular reputation has all but evaporated. Many have accused Hughes of appearing somewhat outdated within the modern game, a claim few within the wider English footballing community have sought to discredit.
Almost 32 years ago Mark Hughes left England to play for Barcelona, which means in 2050, Coutinho will get sacked as manager of Stoke City. Thank me later if anyone backs this ?

— Shite Sports News (@ShiteSportsNews) January 6, 2018
The 2017/18 campaign has obviously proven one to forget for the Potters thus far. They have been somewhat void of attacking intent across the opening half of the season, with their current range of frontmen failing to provide a way out of the club's recent misfortune.
Peter Crouch is arguably too old to be considered a regularly effective Premier League striker, despite his underrated practicality, whilst Mame Biram Diouf is far from what you would call a wildly proficient centre-forward, one capable of bailing his team out of trouble time and time again.
Couple Stoke's attacking woes with their progressively ineffective back-four, and we can easily see how Mark Hughes was no longer considered fit for purpose at the Potters. No team can play with such impotency and still successfully maintain their top-flight status, not without a rather large slice of luck of course.
Coventry lead Stoke 2-1.

Mark Hughes is 10 minutes away from spending the rest of the weekend trying to work out how to set up a LinkedIn account.

— Paddy Power (@paddypower) January 6, 2018
Stoke City have been somewhat unlucky when it comes to enduring long-term injury concerns at their club, but as for the team's recent performances among the English top-flight – well, perhaps the least said about those the better.
Tony Pulis could have been seen as a short-term replacement for Hughes had the former Stoke City boss not been previously picked up by Championship-faring Middlesbrough. It now remains difficult to envisage just who the Potters will select to improve upon their ongoing predicament, with a range of possible names currently in the frame.
With Mark Hughes seemingly on the brink, there's some interesting contenders to replace him at Stoke… pic.twitter.com/NXPM6hdVQp

— ODDSbible (@ODDSbible) January 3, 2018
Will it be yet another old has-been looking for one last pay day among the English top-flight, or do the Potters have somebody else lined up? Someone young, with fresh ideas and ambitious perspective on how to take the club forward.
Stoke City will now look ahead with future prospects in mind. The Potters are yet to reach that ever-telling crisis mode just yet, despite the club's recent lack of performances, whilst that all-important light at the end of the tunnel remains realistically in reach.
As for Mark Hughes, there could be no honest doubt about it.  The 54-year-old Welsh tactician simply had to go.
In other news, Stoke have finally sacked Mark Hughes.

— This Is Anfield (@thisisanfield) January 6, 2018
Relevant news