PFA Team of the Year: One Selection Leaves People Stunned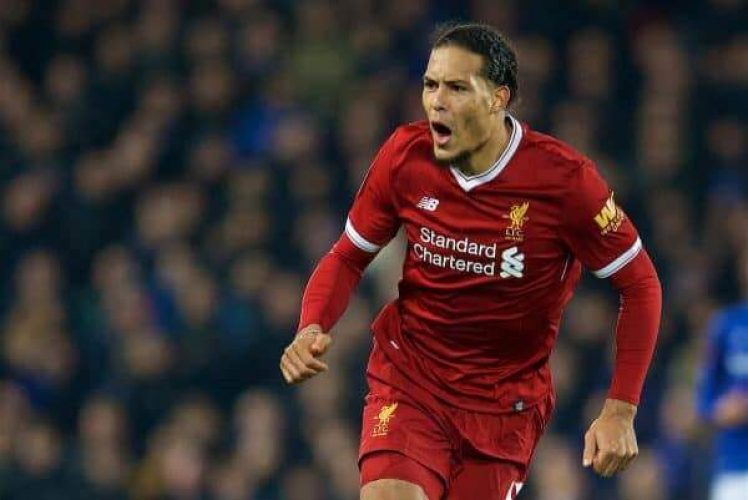 The 2018/19 PFA Team of the Year has been confirmed this morning, with one name leaving people on social media stunned. The team is dominated by Liverpool and Manchester City players, who have made up 10 of the 11 places.
The one other spot is not taken up by Harry Kane or Christian Eriksen, or any of the Wolves players who are sat in seventh in the Premier League.
The name in the midfield has left people mocking the whole system on Twitter this morning.
PFA Team of the Year 2018/19
Image: DailyMail
Paul Pogba Named in PFA Team of the Year: Twitter Reactions
how on earth has pogba been named in team of the year ??

— CJ (@connor_j_1997) April 25, 2019
Pogba getting in the team of the year after about 6 good games and a load of penalties. ?‍♂️ #myth

— Ben Dickinson (@Bennn_D) April 25, 2019
Who votes for the team of the year?
PFA Team of the Year (voted for by players):

Ederson; Alexander-Arnold, Van Dijk, Laporte, Robertson; Bernardo, Fernandinho, Pogba; Sterling, Aguero, Mane. pic.twitter.com/uXsHgj88au

— James Nalton (@JDNalton) April 25, 2019
Amazingly, it is fellow professionals who vote for the team of the year. Despite having a few good games this season and scoring penalties, Paul Pogba certainly does not deserve to be in this team ahead of the likes of Eriksen, Bernardo Silva or even Joao Moutinho.
The votes are cast a few weeks in advance of the announcement so there is the argument that Pogba was in a good run of form, just after Solskjaer took over the managerial position at Manchester United, however, on the season as a whole, there is no way the Frenchman should be in this side.
QUIZ: Can you name all the PFA player of the year winners since 2000?
Mo Salah Not in the PFA Team of the Year
#bbcfootball PFA Team of the Year: It'll be interesting to see what the writers' team is. Pogba has been good in patches for United, but not consistent. Personally, I'd have had Salah up top with Mane and Aguero.

— MikeEccles79 (@MEccles79) April 25, 2019
Salah no being in the team of the year is a joke

— Mark Ogilvie (@ogilvie_mark) April 25, 2019
Sees that Pogba is the the pfa team of the year but the likes of Salah and hazard aren't #pfatoty pic.twitter.com/wEVhvwRTgD

— Shannon Gower (@Salah_King_11) April 25, 2019
It will be interesting to see how the Writers Team of the Year stacks up against this!
[frontpage_news widget="55141″ name="Today's Match Previews"]
Relevant news