Troy Deeney Calls Raul Jimenez a 'Loser' after FA Cup Semi-final Celebration Backfires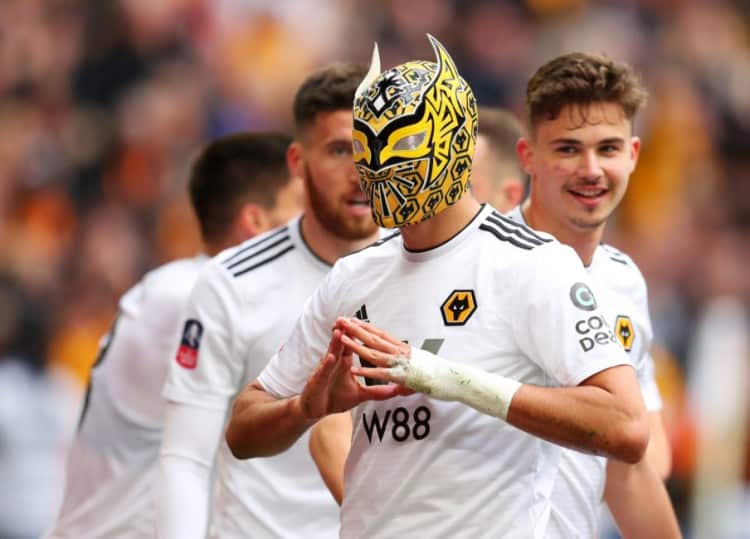 Watford's Troy Deeney is never one to mince his words, and after seeing Wolves' striker Raul Jimenez' celebration after putting his side 2-0 up in the FA Cup final, the Watford striker had his say on the mask.
The match looked dead and burried following Wolves' second goal at Wembley, but a Gerard Deulofeu inspired comeback gave Watford the place in the FA Cup final against Manchester City, and left Raul Jimenez looking rather silly.
Deeny scored a penalty with the last kick of normal time to take the game into extra-time and Deulofeu scored the vital winner in the first half. He has inspired the comeback with a brilliant finish shortly after coming on as a substitute, before having to be substituted himself following an ankle injury late on.
But it was the Raul Jimenez celebration that got Troy Deeney taking after the full-time whistle.
Watch: Substitute Gerard Deulofeu scores a brilliant goal to get Watford back into the semi-final:
Deulofeu, that is audacious! A goal out of nothing!

Pure inspiration from the Watford winger. ✨ pic.twitter.com/e4BZS0TpmM

— Football on BT Sport (@btsportfootball) April 7, 2019
What Deeney said about Jimenez's Celebration
Deeney told beIN Sports: 'Do you know what, I genuinely didn't see that until now.
'There's a bit of me that wants to say something nasty but I won't. 'I'm glad he put that mask on, now he can wear it out now he's a loser.
'So, yeah, enjoy the mask but we got the victory.
'Don't get me wrong he's a top, top player.
'I watch him and I think he's the nuts, he's very good, plays the No.9 position on his own really well.
'I didn't see the mask thing, so I'm quite happy I only saw it now because I probably would've lost my head.
'I think you've got to wear the mask and do all that stuff when you know you're going to win the game.'
Watford will now face Manchester City in the FA Cup final, back at Wembley on 18th May. Raul Jimenez will be left to rue what could have been another otuing for his mask at the home of English football.
[frontpage_news widget="51511″ name="Match Previews"]
Relevant news