Will Newcastle United continue to defy the odds this season?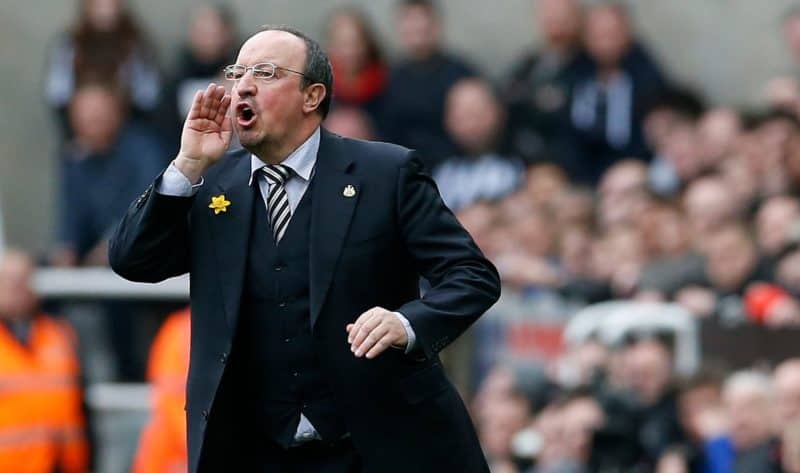 Despite losing last time out at Chris Hughton's Brighton, Newcastle United have begun the 2017/18 Premier League campaign in relatively steadfast fashion. Rafa Benitez seems rather comfortable down upon the side-lines at St. James' Park, whilst the once impending threat of relegation remains some way off for the determined Tynesiders.
Although it still remains relatively early days for the Magpies and the club's collective hope of maintaining their Premier League status, what can Newcastle United fans expect from the rest of the current league campaign, and just how far can the St. James' faithful dare to dream under Rafa Benitez this season?
Newcastle showing the kind of form it took leicester to win the league #NUFC #dreamscancometrue

— Funmbi Omotayo (@funmbi) September 16, 2017
First and foremost, Newcastle United have looked rather resolute from a defensive point of view this term – a major component for any ambitious newcomers looking to achieve a successful stay among the English top-flight. Even with latest summer signing, Florian Lejeune, confined to the treatment table on the first game of the season, the Magpies have still presented themselves as somewhat difficult to break down.
Much of Newcastle's recent defensive improvement has come at the hands of Jamaal Lascelles, one of few Magpies players to maintain their place in the team after experiencing humiliating relegation from the Premier League just two summers ago. Since then however, Lascelles has provided Newcastle with leadership, bravery and determination. He hasn't given up on a single occasion this season, and his recent flurry of goals are testament to his growing reputation.
Another standout name on Tyneside arrives in the form of Mikel Merino. The Spanish U21 international has proven something of a shining light among Benitez' side this season, looking comfortable in possession and truly effective with the ball at his feet. Jonjo Shelvey may indeed struggle to re-establish himself as a first-team regular given the form of his new Spanish midfield counterpart.
Just an observation, but very impressed with the Newcastle lad Lascelles ?

— John Doswell (@dossie1954) September 17, 2017
From an attacking point of view however, Newcastle United have looked far from proficient. The newly acquired Joselu has blown hot and cold for large portions of the season, Dwight Gayle has so far failed to recapture his glowing form from the Championship, whilst Aleksandar Mitrovic remains suspended after failing to quell his off-ball antics last time out against West Ham United.
If Newcastle have struggled to find the back of the net against the likes of Huddersfield, Swansea City and Brighton, then it remains to be seen just how well Rafa Benitez' strikers will perform in front of far more stringent opposition. With all due respect to the Magpies this term, this is where Newcastle's top-ten hopes could soon begin to falter in rather underwhelming style.
The Tynesiders could rue their failure to land an established centre-forward over the summer in light of their current fortunes. Although anything could transpire between now and January, Benitez must view the winter transfer window as the perfect opportunity to strengthen his current attacking options. He arguably has very little choice but to spend some serious money this January.
Newcastle have started the season well. Honestly Rafa Benitez can do wonders

— Met. (@AFCMet) September 16, 2017
Newcastle United currently find themselves within the top half of the Premier League tables with six games played. Although the Magpies are yet to face a true meaningful test among their domestic fixtures thus far, Benitez' side nonetheless deserve credit for getting points on the table and solidifying their top-flight status.
Could everything soon come crashing down on Tyneside once a few key players fall victim to injury, and Rafa Benitez is left to ponder why he wasn't supported further throughout the previous summer transfer window? Perhaps so – but for now at least, Newcastle United continue to defy expectation.
Relevant news