How will Spurs fill the void left by Harry Kane?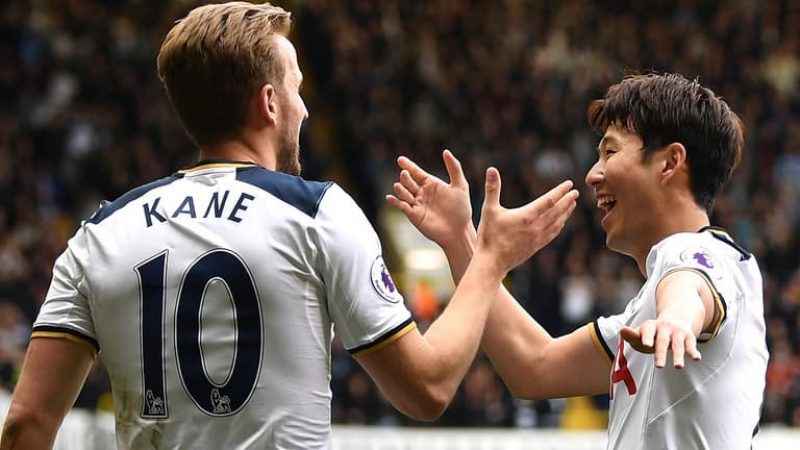 Tottenham Hotspur fans will obviously feel greatly disappointed after watching their side lose to Jose Mourinho's Manchester United this weekend. The Red Devils stepped up their game with a late strike from France's Anthony Martial, seemingly damaging Pochettino's ongoing title hopes in the process.
Without their main-man up top, Spurs clearly lacked a distinct cutting edge for large portions of the game. Harry Kane's presence has been pivotal for Tottenham this season, but due to a recent muscle complaint picked up last time out against Liverpool, the free-scoring England international will be unavailable for selection for at least the foreseeable future.
Gutted to miss out today but good luck to the boys at Old Trafford! Recovery going well. ? #COYS pic.twitter.com/BceJWCxFOa

— Harry Kane (@HKane) October 28, 2017
This leaves Mauricio Pochettino with something of a quandary. Does the current Spurs boss opt to start both Heung-Min Son and Moussa Sissoko among his designated strike-force, much like he did in Tottenham's most recent fixture at Old Trafford, or would former Juventus and Swansea City frontman, Fernando Llorente, arguably represent a far better striking option?
Each player has their own individual merits and limitations worthy of consideration. Neither player provides quite as much goal-scoring delight as England's Harry Kane, but with Spurs forced to battle on regardless in their top striker's absence, it remains to be seen just how Mauricio Pochettino will seek to remedy this latest development.
When you wake up and realise it wasn't a nightmare, Harry Kane really is injured ?#FPL pic.twitter.com/tIw701WjwU

— FPL (@OfficialFPL) October 28, 2017
What we know about Heung-Min Son is that he represents a hard-working attacker with a keen eye for goal. Although the South Korean has never been considered wholeheartedly prolific during his eventful top-flight career, the former Hamburg and Bayer Leverkusen man has proven himself a worthy acquisition for Tottenham over the past few seasons.
This doesn't necessarily mean that he could be categorized as an out-in-out replacement for Harry Kane however. Son is capable of causing Premier League defences all manner of testing problems inside the final third, yet his skill-set works best when played alongside a designated centre-forward, as opposed to being thrust into a newfound role that isn't quite his own.
Moussa Sissoko would seemingly go down as a far stronger option to be played up-top for Tottenham, but he too arguably lacks the quality required to carve out a real meaningful reputation for himself in that position. Although both players have what to takes to score goals among the Premier League, neither Son nor Sissoko provide enough goal-scoring potency to affectively step in for Harry Kane.
Harry Kane misses two games, Spurs lose two games. Pep was right. It really is Harry Kane FC.

— Mike Sanz (@mikesanz19) October 28, 2017
This is where Fernando Llorente could possibly step up to the plate. The former La Liga favourite is clearly ageing and obviously lacks a noticeable yard or two when played through in front of goal, yet with very little tinkering required among Pochettino's current system, he could arguably provide Spurs fans with just what they need in the wake of Harry Kane's recent injury.
The Spaniard is tall, intelligent with his movement and somewhat deadly in one-on-one situations. He may fail to represent the most exciting name available on the respective Tottenham team-sheet, but perhaps Spurs really ought to look no further than Llorente given his promising start to life in London. The 32-year-old was brought in to play second-fiddle at Tottenham, so now that's exactly what he must do.
Harry Kane: "I have a back injury from carrying this team all the time." pic.twitter.com/OJmfWv0pc5

— Gooner Nick (@NickVann1987) October 28, 2017
Although no team currently operating among the English top-flight could say they wouldn't miss a fully-fit Harry Kane from their starting line-up, Tottenham remain a well-worked squad with enough genuine quality to make something happen this season. Whether or not they will of course, remains an entirely different matter altogether…
Relevant news