Where to bet on Spurs to beat Ajax – win £85 from a £6 stake tonight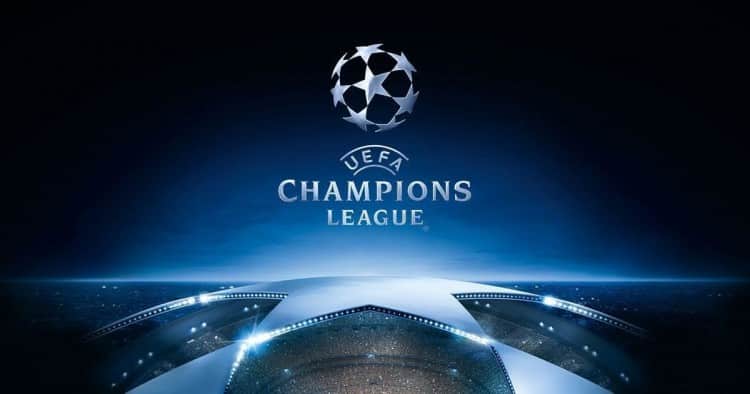 Tottenham and Ajax play in the Champions League semi-final first leg tonight and we have found two enhanced odds offers that mean you will win a total of £85 from a £6 stake, if Tottenham beat Ajax at the Tottenham Hotspur Stadium.
These offers are both for new customers only and the EnergyBet one is paid in cash, with the 888Sport one topped up with free bets. All this will be explained below.
Read our Tottenham vs Ajax betting tips for tonight.
EnergyBet: 30/1 Tottenham to win (Paid in Cash)
Open a new EnergyBet account using the special offer link below and you will qualify to bet £1 on Tottenham to beat Ajax at odds of 30/1.
If Spurs win, you win £30 and it will be paid yo you in CASH (not free bets). This means you can either withdraw the money or bet with it again – it's your choice.
CLAIM HERE – 30/1 for Tottenham to beat Ajax (EnergyBet)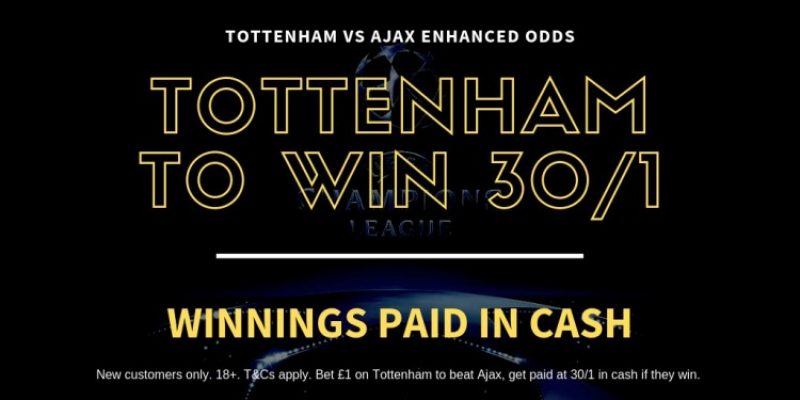 888Sport: 11/1 Tottenham to win (topped up in free bets)
The second offer is from 888Sport where you'll get 11/1 for a Tottenham win (or 18/1 if you think Ajax will win). Bet £5 on the 11/1 and if Tottenham win, you'll get paid out in cash at the normal odds, so roughly £12.50, and the rest will be paid to you in free bets. The total you will win is £55.
CLAIM HERE – 11/1 for Tottenham to beat Ajax (888Sport)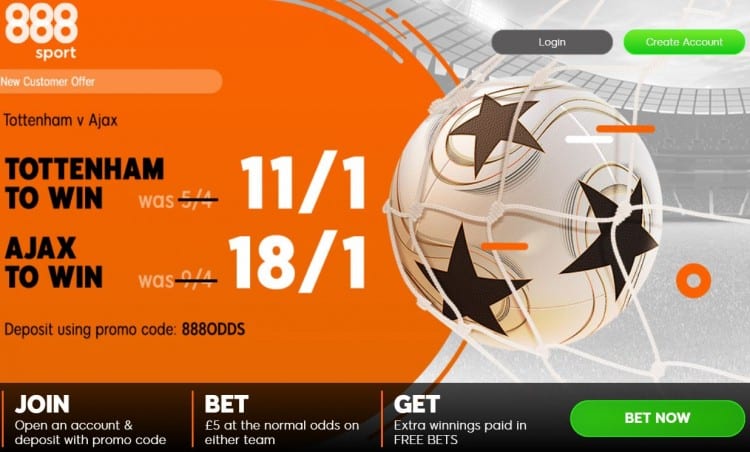 Total Outlay: £6
Total win in Cash: £42.50
Total win in free bets: £42.50
Relevant news