Fantasy Football Tips – How will the new Premier League signings perform this season?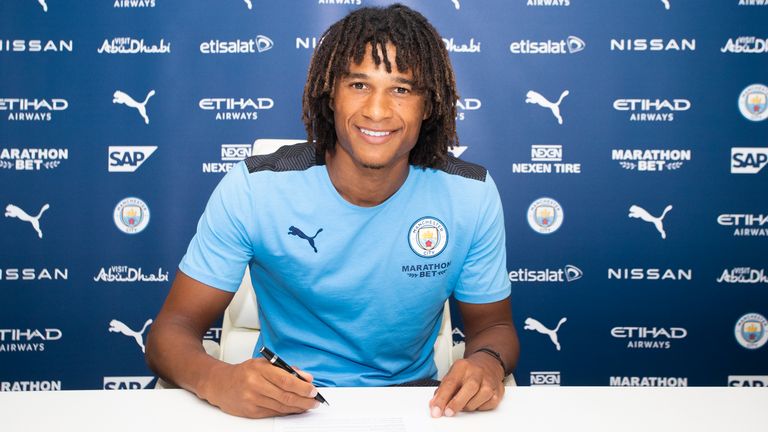 It's often interesting to see how players moving between Premier League clubs adapt to their new surroundings, especially when Premier League Fantasy Football is involved!
For some of these players, their potential for points has increased by signing for a better club or by playing in a different role, whereas others may see less secure minutes. A handful of the following players were priced at their old clubs so may even present some unexpected value.
The players included in the following list all played for a different Premier League club during the 2019/20 campaign. Here's our rundown of their prospects for the season ahead.
Willian (8.0) – Arsenal, Dean Henderson (5.5) – Sheffield United
We gave our assessment of these two our "14 FPL Players Who Will Score Fewer Points This Season" article but for those who missed it the short and simple is as follows.
Willian had an uncharacteristically productive campaign and will now have more competition for places. Meanwhile, Henderson's spot as Manchester United's no.1 is not guaranteed and fewer bonus points are likely.
Adam Lallana (6.5) – Brighton
Moving on we have Seagulls new boy, Adam Lallana. It's been three seasons since the former England international got an extended run in the Premier League for Liverpool but his move to Brighton will certainly afford him more opportunities.
His record was very decent when he was able to get a consistent run of game time and would represent great value if he can hit those numbers again. Having been out of regular action for so long, it may be a case of wait and see with Lallana for the time being.
Ben Chilwell (5.5) – Chelsea
Another wait and see (for different reasons) is Ben Chilwell. The former Leicester full-back is currently out of action with an injury so won't be available at the start of the season.
His defensive prospects don't appear to have improved with Chelsea not performing to the same levels as the Foxes in defence last year. Chilwell may have chances at left-wingback on occasion which would boost his attacking threat. For the moment, though, £5.5m seems a little too high.
Abdoulaye Doucoure (TBD) – Everton
The signing of Abdoulaye Doucoure to Everton has now been announced. He managed 10, 11, and 6 goal contributions over the past three seasons with Watford. Everton will expect to outperform the Hornets by a considerable margin with Doucoure set to play a significant role.
We're yet to see how Ancelotti sets up but if Doucoure is allowed to roam forwards, he could well better his Watford output at a reasonable price.
Nathan Aké (5.5) – Manchester City
Having moved from Bournemouth to Manchester City, there's no doubt Aké's defensive points will have a significant boost. His attacking threat from set-pieces has been consistently good for a centre-back in a bottom-half side, too.
The biggest question mark is over Aké is his game time. If he can establish himself as Aymeric Laporte's centre-back partner, then he is set to provide a lot of value this season.
Jamal Lewis (TBD) – Newcastle
It's hard to imagine Newcastle being quite as poor defensively as Norwich were last season. That should mean Lewis picks up more clean sheet points than his previous campaign. Expected to come in at £4.5m, he will be a useful option during a good run of fixtures.
Ryan Fraser (6.0) – Newcastle
It's hard to believe Ryan Fraser cost £8.0m on FPL at the start of last season for Bournemouth. A year on, he's dropped to £6.0m after a hugely underwhelming campaign.
A fresh start at Newcastle could be the perfect catalyst to the form that saw him net 7 and assist 14 in 2018/19. If he can get near those numbers then he'll be an absolute gem at his current price. Monitor closely.
Callum Wilson (6.5) – Newcastle
Joining Ryan Fraser in his switch from Bournemouth to Newcastle is forward Callum Wilson. The pair struck up a wonderful partnership in the abovementioned 2018/19 season in which Wilson scored 14 and assisted 12.
Last season started strongly but saw a long barren spell without a goal in the middle of the campaign. 14 goal contributions was a reasonable return in the end and a price of £6.5m is certainly tempting for this new-look Newcastle attack.
Harry Wilson (5.5) – Liverpool
Should Harry Wilson remain at Liverpool this season, then he will be irrelevant in FPL terms. However, priced at £5.5m, another loan or permanent move to an attacking Premier League side could bring him into focus.
Seven Premier League goals in his debut campaign from limited minutes is a very good return. If he gets regular game time he could be a steal.
Aaron Ramsdale (5.0) – Sheffield United
If it looks like Bournemouth have sold off most of their starting XI, it's because they have. The fifth and final former Cherry in our list is goalkeeper Aaron Ramsdale.
Joining one of the Premier League's top defences will have done Ramsdale's FPL prospects absolutely no harm. His predecessor ranked second among goalkeepers for FPL points last year. It would be surprising to see Sheffield United reach quite the same heights but they shouldn't be too far off either.
Joe Hart (4.5) – Tottenham
Pretty straightforward one. Whilst Hugo Lloris is fit, Joe Hart is a non-option. Should the Frenchman sustain another lengthy injury, Hart would be good value at £4.5m if he is ahead of Paulo Gazzaniga in the pecking order. It's a big 'if', mind.
Matt Doherty (6.0) – Tottenham
We've touched on Matt Doherty before in our "Premium FPL Goalkeepers and Defenders 2020/21" article so here's the short and sweet of it.
Doherty is a top-class wing-back with great attacking potential. Should Spurs continue to improve defensively he could well replicate last season's points total.
Piere-Emile Hojbjerg (5.0) – Tottenham
Not the most exciting of conclusions. Hojbjerg isn't an FPL asset to get pulses raising. He'd be the pick of the bunch at a lower price bracket and he's fairly priced at £5.0m but that doesn't make him worth considering.
Aside from a four-goal campaign, Hojbjerg has not scored in his other three Premier League seasons and has assisted six in total. Perhaps he will have a few more long-range efforts at goal playing for Spurs but he's unlikely to be worthy of investment.
Play Fantasy Football for CASH wit FanTeam
Play daily Fantasy Football with Fan Team this season to win cash prizes. Plus, join their season-long FPL game with a €1,000,000 prize pot and the winner collecting €200,000!
If you join their cash league for €25 you will also get a €30 sign-up bonus added to your account to place on a football bet.
HOW TO GET THE €30 SIGN-UP BONUS:
1 Click this link straight to FanTeam.com
2 Click Register in the top right hand corner
3 Once you have registered and verified, deposit €25
4 A €30 free bet bonus will be added straight into your account
Relevant news