Nations League Fantasy Football Game – €2 Entry and a €2500 Prize Pool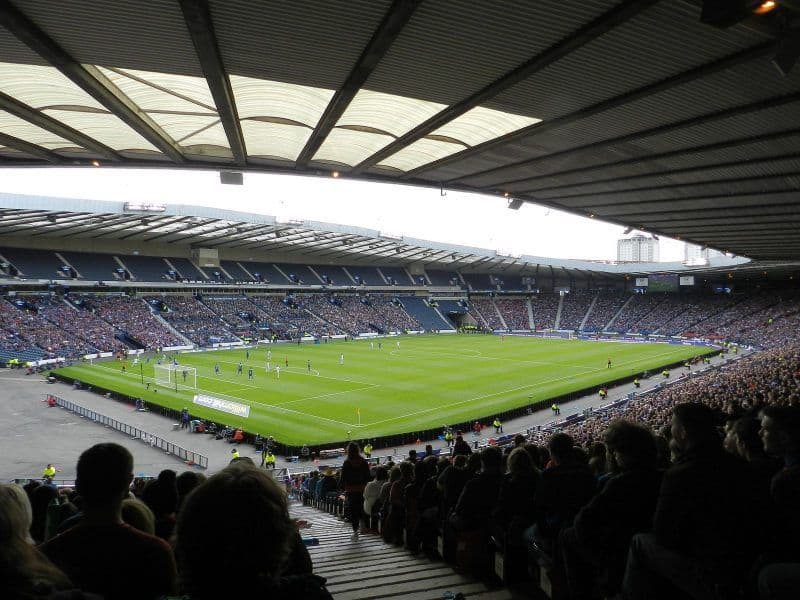 Daily Fantasy Football is growing bigger and bigger each season and the 2020/21 campaign will be no different. We have teamed up with FanTeam to play their season long Premier League Fantasy Football league, but they also offer daily Fantasy tournaments with cash prizes.
As the football begins to return, there are a few chances to have a go at a Daily Fantasy cash league in the Nations League this week, and I have entered their €2 tournament for Friday 4th September
The prize pool is €4,000 and the winner of the daily tournament will collect over €1,000.
PLAY FANTASY FOOTBALL FOR CASH
Nations League Daily Fantasy Football Game
 To enter the daily Fantasy game for Friday's Nations League fixtures, you need to select a team of seven players from across six of the fixtures, including Scotland vs Israel, Netherlands vs Poland and Romania vs Northern Ireland.
Your players will get points awarded in a similar scoring system to the Official Premier League Fantasy Football game, so four points for a strikers goal, five points for a midfielder goal, four points for a defender/goalkeeper clean sheet etc.
The game will start and end today, with the matches all kicking-off at 7.45pm, the prizes will be decided by full-time, around 10pm.
You can select seven players from any of the teams and you also pick a captain and vice-captain. The captain of your team earns double points but his cost is also doubled. The vice-captain received 1.5x the points, but his value is 1.5x higher.
If you do not spend all your budget, you start the game with bonus points already added to your score.
How much is it to play?
Entry to the smaller game is just €2 and this is where I have submitted my team. You can also choose to play the €20 game if you wish or even the high roller €370 game. The bigger the entry fee, the bigger the prize pot!
In the €2 game, is is not just the winner who gets paid. The number of players in the game will dictate how many places get paid out and the prize pool is decided by a ratio of 20. The more players that play, the bigger the prizes become!
Nations League Fantasy Football Team
You can change your seven selected players up until the teams are announced and that means my team is still subject to change, but as things stand this is my first draft for the Daily Nations League Fantasy Football game on \friday. As you can see, I have picked my seven players and chosen my captain and vice-captain. This team can still be changed as we get closer to kick-off if I wish.
How to play Daily Fantasy Football
To play this kind of Fantasy Football game for cash, you need a FanTeam account and to be verified and activated. This takes about an hour. Once you have your account you are ready to start playing and in the 'Lobby' section, you will see all the available leagues, games and daily fantasy football games available.
If you want to join me and play the Friday Fantasy Football Nations League game for €2, you need to click on Football and select "UEFA Nations League €30K [ [€4K to 1st]"
Once you have selected the €2 game you are ready to start selecting your Fantasy team for the Friday fixtures.
PLAY FANTASY FOOTBALL FOR CASH

Play Fantasy Football for CASH & get a 150% Bonus
T&Cs apply. 18+. Begambleaware.
Read More:
How to navigate the blank gameweek 1 for FPL.
The best value FPL players for the 20/21 season.
Daily Nations League Fantasy Football Rules
This tournament runs over one gameweek only.
Normal prize distribution: Distribution is decided by a ratio of 20
Standard score calculation.
You must select exactly 7 active players.
A fantasy team can not include more than 3 players from same team.
Unlimited number of teams per user are allowed in this tournament.
You must have a vice captain in this tournament. He receives x1.5 points, but also costs x1.5 price.
In Pursuit, you must have a captain. He receives double points, but also costs twice as much!
There are no bench-players to be selected in this tournament
The budget is $85.6M
In Pursuit, the cheaper team you pick, the more points you will start the tournament with! In this tournament, each hundred thousand is worth 0.04 extra head start points.
If two or more teams are tied in a Pursuit game, the team with the higher amount of player points will rank the highest. If they are still tied, the prize will be split.
Stacking penalty is given if you have 2 or more defensive players (GK/DEF) from the same club and they get a clean sheet. Player1 = unaffected, Player2 = -1p, player3 = -2p, player4 = -3p.
Safety-net is enabled. All non-starting players will be replaced at the beginning of their match, if there is a player from the same club, in the same position, with equal or cheaper price. Closest price chosen first.

Play Fantasy Football for CASH & get a 150% Bonus
Claim Here
T&Cs apply. 18+. Begambleaware.
Relevant news