Horse Racing Pundits Tips for Today
One of the best ways to get hold of horse racing betting tips is through expert pundits predictions. The likes of Matt Chapman, Kevin Blake, Hugh Taylor, Pricewise and the Racing Post tipsters give out free selections every day.
Whether you're looking for horse racing predictions for today, tomorrow or future races such as Royal Ascot, the Ebor Festival or Glorious Goodwood you will always find horse racing pundits tips on this page.
To save you trawling through the tipsters on different websites, we will look to give you all their predictions in one place!
Hugh Taylor – At The Races
Each day, the At the Races pundit Hugh Taylor gives his best bets for the day's racecards. He specialises on the all-weather races from courses such as Southwell, Wolverhampton and Dundalk in Ireland, but he is making a consistent profit and often gets on winning runs. You can see Hugh Taylor's tips for today below and the odds at the time the tip was selected.
Hugh Taylor's tipping record is superb and if you're looking to bet on the All-Weather racing, he is the pundit you need to follow.
[global_advert id=71863]
As soon as we get Hugh Taylor's tips for tomorrow, they will be added to this page so you can hopefully get the early odds for his pick. His predictions are usually very well backed so always take the price when placing your bet!
Matt Chapman – ITV & At the Races Pundit and Paddy Power Blogger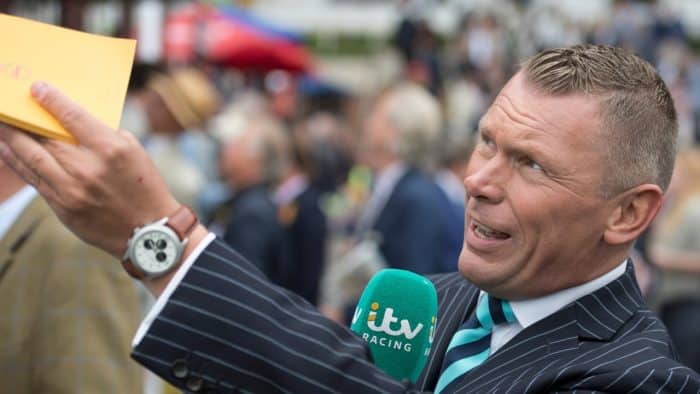 Love him or hate him, Matt Chapman is a very good horse racing pundit. As well as his work on ITV Racing and At the Races, Chapman produced regular betting tips for the Paddy Power blog. He is a very opinionated tipster and sometimes gets his selections wrong, but he is another well-respected horse racing pundit who often picks good priced winners, he is also very shrewd when it comes to each-way selections.
When we get the Matt Champman racing tips, they will go straight onto this page – most of his predictions are for the Saturday racing and he also does Cheltenham Festival preview nights and gives his selections on the Sky Sports Racing TV channel when he is reporting from the course.
Kevin Blake – ITV Pundit, Betfair Blog & Horse Racing Expert
Kevin Blake is another regular pundit on the ITV Racing and he also appears on At The Races with his tips. He is a very well respected Irish pundit and organises Joeseph O'Brien's horses so he has some inside information for the yard.
You will get the Kevin Blake racing tips and his blog on the ATR website and when we see any of his selections they will be added below. Blake also does a Betfair blog where he puts his bets but Kevin Blake does not do racing tips for a newspaper.
He often does Irish racing tips for the Betfair blog and will also have a keen eye on some ante-post Cheltenham Festival tips as we get nearer to the start.
Tom Segal – Pricewise Tipster for the Racing Post
There is no doubting that the Racing Post's Pricewise is one of the best-known horse racing tipsters out there, and he is often seen picking out double priced winners from the day's racing. As well as his ante-post picks, he gives fantastic selections in the Racing Post paper that will often go off much shorter than the prixe he tipped the horse up at.
Tom Segal's pricewise selections for today are sometimes for races in the future and the best time to get the best odds for this betting tips are through the ante-post markets. As soon as we see his ante-post selections then they will go straight onto this page.
Each Saturday, Tom Segal also adds his tips to the Racing Post so we will add them below so you get the early odds and don't miss out on the pricewise horse racing tips for the upcoming meetings.
Ruby Walsh – Former Jockey Turned ITV & Paddy Power Pundit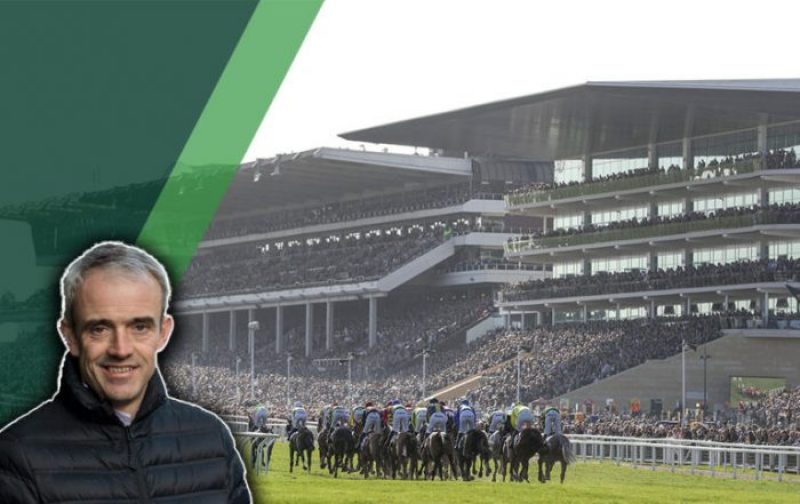 Legendary jockey Ruby Walsh now works for Irish trainer Willie Mullins and he also gives his horse racing betting tips, predictions and thoughts to the Paddy Power blog. He is another pundit who has good information about Irish horses in National Hunt racing so he is the perfect tipster for the Cheltenham Festival. He also does some work for ITV Racing along with AP McCoy so we often get some good horse racing pundits tips from those two.
Ruby Walsh already has some tips for Cheltenham 2020 which he gave to Paddy Power recently, and you can see them below. There are also Ruby's Cheltenham tips below from the antepost markets.
Nick Luck – Racing UK Pundit & Tipster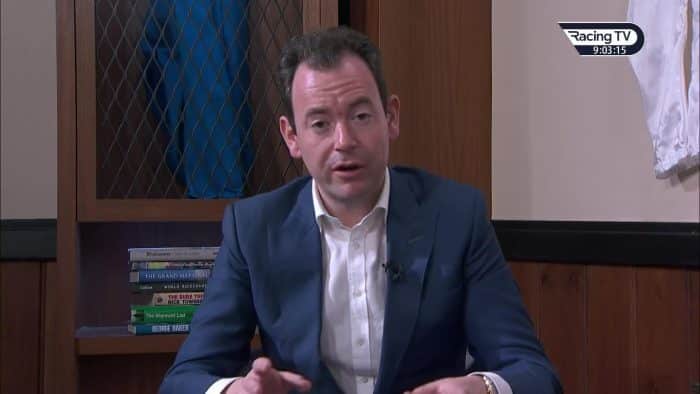 One of the most well known horse racing pundits is Nick Luck. Formerly of Channel 4 racing. Luck now works for Racing UK. He doesn't often give daily tips but with the big meetings on the horizon, you can expect to see some of Nick Luck's tips appearing. He is always in or around the big meetings such as Cheltenham, the Grand National, Royal Ascot and Glorious Goodwood so expect to see some of these pundits tips appearing soon.
Where to bet on Horse Racing Pundits Tips
Get a free bet to spend on the pundits tips of your choice when you open a new betting account with any of the bookmakers below. All of the recommended bookmakers are great for betting on horse racing and you will get the free bet bonus added to your account after your first bet.
We would also recommend bet365 as our top rated bookmaker for betting on racing pundits predictions, and they also have things like live racing streaming and best odds guaranteed on UK and Irish racing.
There are also a great money back special offers from Paddy Power as well as their sign-up bonus which means you can bet £20 on a horse and if it loses, you get your £20 refunded back to you as CASH!
Bet Victor are another great online bookies for betting on racing and with the help of these pundits tips, you could make good profit from the £30 in free bets you get when joining.
Read More: See the football pundits predictions for today.
Horse Racing Pundits FAQs
Who is the best horse racing pundit?
Each person has their own opinion on the best racing pundits, but Matt Chapman is one of the most followed pundits on Twitter. He often gets winners from his ITV racing tips and Opening Show selections and as that is the mainstream media, he has amassed a big following. The legend of the Racing Post is 'Pricewise' and his selections are also really popular. He is by far the best newspaper tipster around and also has great ante-post betting tips which mean the odds are generally much better than what you will get on the day. All of the ITV Racing pundits are very good, even Ed Chamberlain has been known to give the occasional winner and has predicted Tiger Roll will win the last few races he has participated in, including the Grand National and Cheltenham Cross Country race. With all the horse racing pundits tips on this one page, you can follow them all and pick your favourite pundit as time goes on.
What is a horse racing pundit?
A horse racing pundit is somebody who is considered an expert and they usually have high profile jobs either in TV or written media.
Who is the best horse racing tipster?
Tom Segal of the Racing Post is considered by many to be the best horse racing tipster at the moment, but you need to buy a Racing Post of be a member of the Racing Post club to access his betting tips.
Is Hugh Taylor a good racing tipster?
Hugh Taylor is a long-standing horse racing tipster for the At The Races website and he is consistently one of the best tipsters around. He specialises in all-weather tips so keep an eye out for his selections from Newcastle, Lingfield, Wolverhampton and Dundalk especially.
Is Matt Chapman a good racing tipster?
Matt Champan is a very good racing tipster and shrewd punter. Even though some of his tips are hit and miss, he often picks out winners at good prices. He is worth following on his Paddy Power blog, ITV racing coverage or Sky Sports Racing.