Diary of a Punter: A List of Conquests, and Michael Jackson
Categories:
News
|
Published by:
Andy Clark
My name is @DrTwerp. At my football betting surgery I have been smashing the living shit out of the bookies over the last couple of months and not even saying thanks. After a run of six profitable diaries in a row I was always going to fail to make a profit sooner or later. That was this midweek. Here is how I got on:
West Ham v Stoke – 2.5pts: UNDER 2.5 GOALS – 4/5 +4.50
0.5pts: WEST HAM WIN 1-0 – 6/1 -0.50
BATE v Lille – 2pts: BATE TO WIN – 5/6 -2.00
Man City v Real Madrid – 4pts: BOTH TEAMS TO SCORE – 1/2 +6.00
1pt: CITY TO WIN – 23/10 -1.00
0.5pts: MAN CITY TO WIN 3-2 – 28/1 -0.50
6 bets, Stake 10.50, Returns 10.50
Midweek Profit/loss: NONE – BROKE EVEN
Total Kitty (starting kitty of 11.25): 46.02 (+34.77) (+309%)
When you back a team called Bate, you deserve to be wanked off. And wanked off I was by a Lille side who had lost all 4 games in their group, had no chance of qualifying, got beat by Bate 1-3 at home and play Marseille this weekend. That's football isn't it? Lesson learned: Bate are pony. Thankfully, either side of Bategate I made good calls in the West Ham game providing less than 3 goals and both teams scoring in the Moneyball match. Ok, I failed to make a profit this midweek but I lost nothing. Sweet like chocolate. I am still showing off about making over 300% profit since Diary Of A Punter was born and I am ready to smash the weekend's front doors, back doors and fire escape in.
Having looked at all my bets placed since the start of the season here is a breakdown of my wins/losses per market. It is always worth writing down your bets not to mention the birds you went with in school and what you did with them. Here comes the science bit:
TO WIN – W14 L19
TO DRAW – W0 L1
TO WIN "TO NIL" – W2 L5
TO WIN (-1) – W1 L4
TO WIN (-2) – W0 L2
TO WIN (+1) – W1 L0
TO WIN (DNB) – W4 D1 L0
TO WIN BY 1 GOAL – W1 L2
TO WIN BOTH HALVES – W0 L1
HT/FT – W2 L11
BOTH TEAMS TO SCORE:YES – W14 L2
BOTH TEAMS TO SCORE:NO – W0 L2
LESS THAN 2.5 GOALS – W6 L1
OVER 2.5 GOALS – W11 L6
OVER 3.5 GOALS – W6 L6
OVER 4.5 GOALS – W1 L0
FIRST/LAST GOALSCORER – W0 L8
ANYTIME GOALSCORER – W6 L8
CORRECT SCORE – W0 L7
TO SCORE A HAT-TRICK – W0 L3
NO GOALSCORER – W0 L1
KATE DOLBY* – SUCKED ME OFF ON A WASHING MACHINE BEHIND THE CHINESE
LAURA POPE* – LICKED HER OUT ON BLACKHEATH. DONE MY LOAD IN MY PANTS. WHOOPS
ANGIE O'DOWD* – NO COMMENT
DIONNE THE ROMANTIC SKAGHEAD – USED TO LET ME SUCK HER TITS IN COMPUTERS. SHE FUCKED THE GEEZER IN THE BETFAIR ADVERT OVER THE GRAVEYARD.
ELAINE, HER SISTER, JO LANG*, JOE SWASH* – BASIC FINGERBLASTING
*names have been changed. No point with Dionne, if she's got a computer she just sold it. No point with Elaine either, her glasses were so thick in school I'd imagine she's wearing fucking binoculars thesedays.
I call her Dionne the skaghead now, in school she was just game-as-fuck Dionne. I saw her a few months ago walking about twitching and swearing and generally being a bag of shit on legs. I didn't even realise it was her – you know what she said to me? "Alright darling. Looking rough." Haha!
Regulators, mount up:
Saturday 24th
Sunderland v West Brom
Ok groovy gang: The little black cats got a decent result at Fulham on Sunday. Big deal. Against ten-men they didn't impress me much and West Brom are a different kettle of fish. However, 3 points is 3 points and with a few home games coming up Sunderland will be looking to climb the table over the next few weeks. As impressive as West Brom are, the majority of their points come at home and they have only scored more than one away from home once this season (at Wigan, who have let in 21). Sunderland have the joint-third best defence in the league and their 4 home games this season have ended 1-1,1-0,1-1 and 0-1. West Brom have won 3 on the bounce (however, only one win away this season) so a lack of goals looks a much safer bet to the Dr.
2pts: UNDER 2.5 GOALS – 10/11 with Bet Victor
Man United v QPR
QPR looked so shit against Southampton, this looks like a home romp. However, worse teams than QPR have gone to Old Trafford this season and got a result. Hold on. Wait a sec. No they haven't. QPR are poor. If they give United half as much space as they gave Southampton they will get fucking killed. However, I would imagine Mark Hughes (if his players even listen to him when he talks) will be drilling the shit out of his team ahead of this one. One statistic I would be foolish to ignore is QPR have lost all four of their last four away games by one goal. United have won six out of eight at home by one goal. However, United are fresh, will be looking to bounce back from last week's beating at Norwich and score bundles of goals. There have been 23 goals in United's five home games in the league this season and I'm happy to buy more. I just wish it was this easy to buy condoms in my size in this bloody country.
2pts: OVER 3.5 GOALS – 20/23 with Bet Victor
0.5pts: UNITED TO WIN BY 1 GOAL – 7/2 with SportingBet
Leeds v Crystal Palace
They call them dirty Leeds because pound-for-pound they have the dirtiest clothes in the country. These dirty gits have got problems at home. I'm not talking about kids hidden under beds I mean defensive issues. Leeds have let in 15 goals in 8 home games and face a Palace side still unbeaten since August, still top of the league, still flying and with the best away record in the division having won 5 out of 8 away games. From the last available 18 points Palace have taken 16. Leeds have taken 2. Tramps.
3pts: PALACE TO WIN (DRAW NO BET) – 4/5 with BlueSq
1.5pts: PALACE TO WIN – 6/4 with Coral
Middlesbrough v Bristol City
Similarly, another team in awful shape are Bristol City. Where do I start with these wollies? The Bristol Backshooters have lost seven out of eight games, haven't won in two months, have only scored one goal in four games, and have failed to score in five of their eight away games. They are shit. Middlesbrough lost 1-0 at Cardiff at the weekend but before that had taken 19 points from a possible 21. A home win here is a certainty and I'm going BIG on this one. My bet of the weekend. Small stakes on Bristol City losing and failing to score once again looks good to me too.
5pts: BORO TO WIN – 8/13 with Coral
1pt: BORO TO WIN "TO NIL" – 2/1 with Coral
Sunday 25th
Swansea v Liverpool
Brendan Rodgers goes back to Swansea (second in the tramp league behind Leeds) with his Liverpool side that are beginning to click. However, after their Thursday night adventures they have lost 0-3 at West Brom, lost at home to Arsenal, drew 1-1 at Sunderland, drew 0-0 at home to Stoke, drew at Everton and got a jammy 1-1 draw at Chelsea. Not to mention getting beaten by Swansea 1-3 in the league cup. This Liverpool side will be made aware of certain Swansea players' strengths and weaknesses but not Michu or Pablo Hernandez, Swansea's best two players. Mitch Buchanan has got 7 goals in 12 games this season and against a Liverpool side with a shit record in the league following the poxy Uefa cup I'm happy to back him to score again.
2pts: SWANSEA TO WIN (DRAW NO BET) – 31/20 with Bet Victor
1pt: MICHU TO SCORE ANYTIME – 12/5 with Bet365
Chelsea v Man City
Benitez has been hired to sort out the defence and get Abramovic's beautiful girlfriend Torres scoring. New team new system etc. However, odds of over 2/1 on a player who will have his arse well and truly licked between now and Sunday against a team with a defence so out of shape (City have kept one clean sheet away this season and Kevin Nolan's goal wasn't offside) certainly appeal to me. Torres scored for fun when Benitez had him at Liverpool and with the service he gets from Hazard, Oscar, Mata etc. he will get a chance against City. Wether he takes it or not is another matter. I'm willing to speculate.
1pt: TORRES TO SCORE ANYTIME – 9/4 with BlueSq
Accumulator:
0.5pts: Charlton, Palace, Middlesbrough, Arsenal – 15.41 with Coral
Draw treble:
0.25pts: Chelsea, Wolves, Swansea – 42.74/1 with Bet Victor
Everybody enjoy the football this weekend. Only bet what you can afford to lose. Speculate. Accumulate. Regulate. Do what you like.
Just make sure you a) stay out of trouble and b) wear gloves.
The eye in the sky is watching us all.
I MISS HER
hit me up on twitter @drtwerp
Mad love.

Relevant news
Top Quality Fitness Treadmills Available In 2020
Our experts have pulled together a list of the best treadmills of the moment, comprised…
read more +
Antoine Griezmann announces his Atletico Madrid departure
Atletico Madrid striker Antoine Griezmann has announced he will be leaving at the end of…
read more +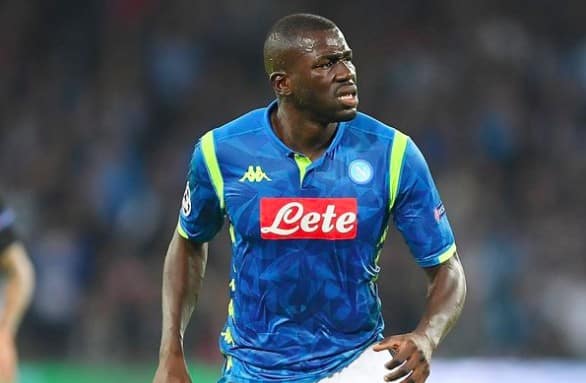 Manchester United willing to break the bank for Kalidou Koulibaly
Suffering a 2-0 loss at home to Cardiff on Sunday and having to settle for…
read more +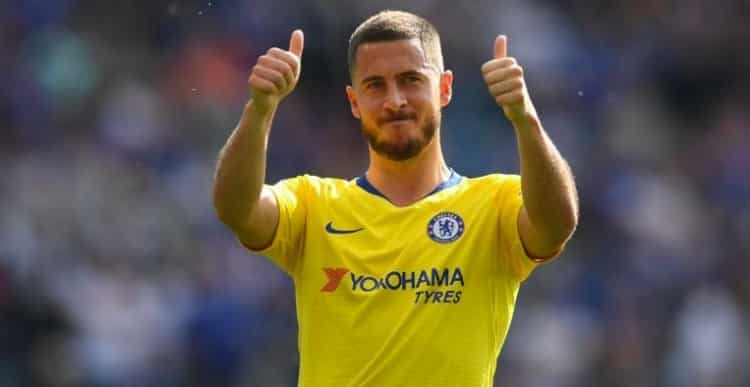 Eden Hazard makes a decision over his Chelsea future
After having to settle for a place among the substitutes for Chelsea's final day trip…
read more +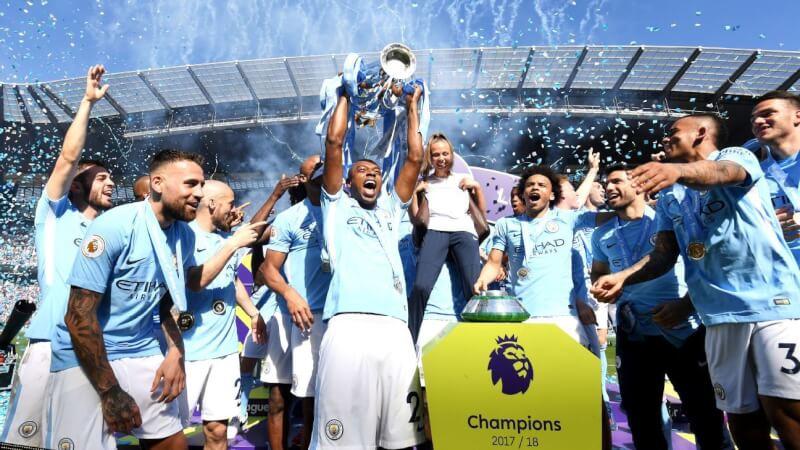 Fantasy Football Tips – 3 FPL stars to bring in ahead of Gameweek 38
With the Premier League title still hanging in the balance, Gameweek 38 offers FPL bosses…
read more +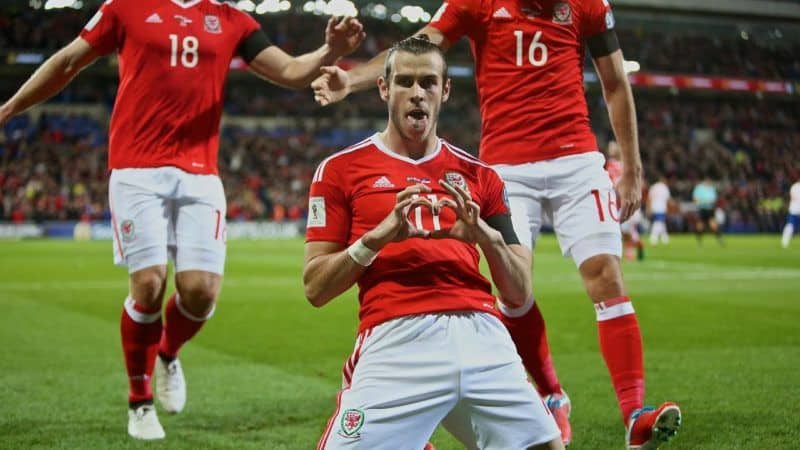 Gareth Bale's agent says he wants to stay at Real Madrid
While many around Europe believed that Gareth Bale's tenure at Real Madrid was coming to…
read more +