Everton Fans get Photobombed by Liverpool's Mo Salah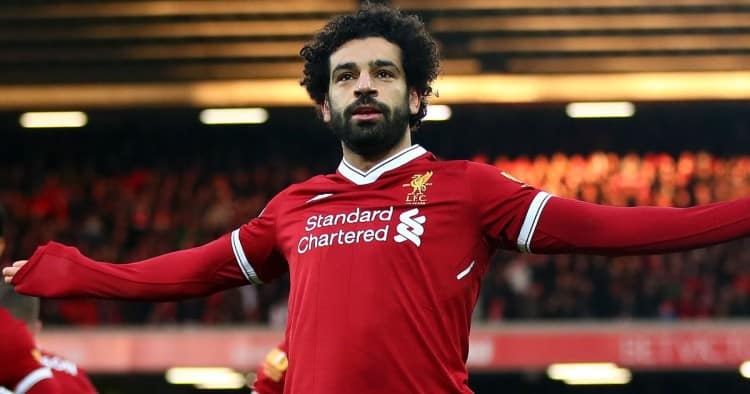 Two Everton fans were surprised to find an unwanted figure in their selfie this week – none other than Liverpool winger Mo Salah. The pair were posing for a photo and were shocked to see the Liverpool man pop up in the background.
The photo was posted on Twitter with the caption "When you get photobombed by #MoSalah but Sshhhhhh coz we're both #evertonions"
See the Mo Salah Photobomb Below:
When you get photobombed by #MoSalah ?but Sshhhhhh coz we're both #evertonions ??
#Salah @MoSalah @LFC @Everton @LivEchonews @scousescene @ladbible pic.twitter.com/70G9kIIRwI

— Mark Hugh-Williams (@MarkWilliams_22) May 11, 2019
Unfortunately for both of the lads, they are Everton fans but still, a photo with one of the best footballers in the world will be with them forever. The location of the picture isn't known. Mo Salah is expected to be fit for the last game of the season against Wolves this weekend and he still has the 2019 Champions League final against Tottenham on June 1st to look forward too.
Presumably the Everton fans didn't wish him the best of luck as there is a great rivalry between the sides, and the banter Everton fans get is endless given the Liverpool form under Jurgen Klopp.
Read More: Liverpool vs Wolves betting tips and predictions.
Relevant news