New Free Bet Offer – TWO £10 free bets today from MoPlay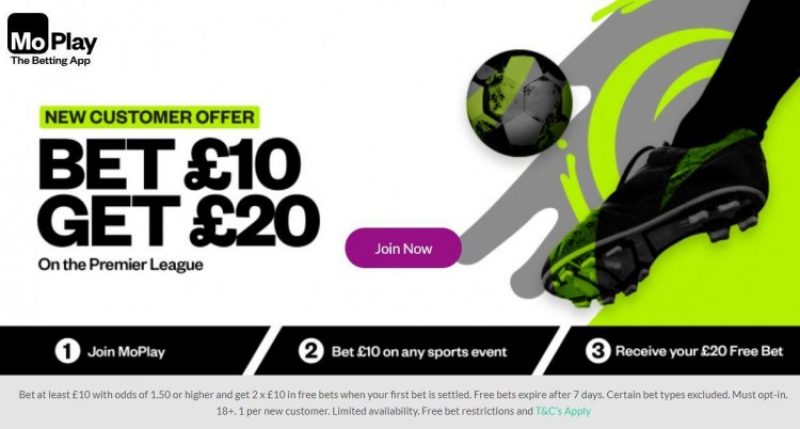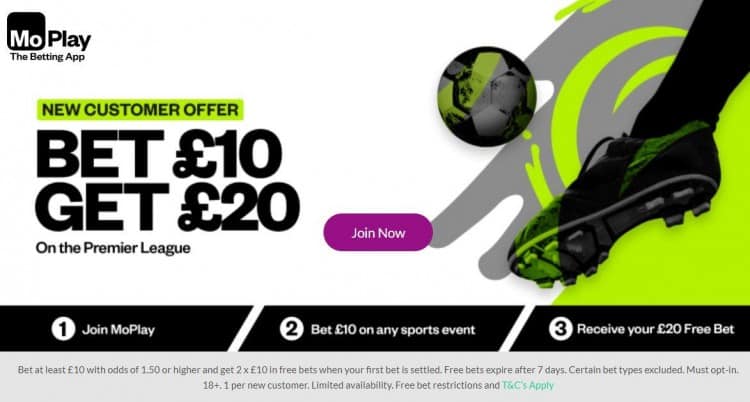 As the international break comes to an end, we are looking forward to the Premier League action getting back underway and there is a brand new free bet up for grabs from MoPlay.
There are new bookmakers coming on the market all the time, but we have tried MoPlay and were impressed by their website and usability. You can bet on all sports including football and horse racing and the easy to use site is great for betting on accumulators.
OPEN A MOPLAY ACCOUNT HERE TO GET TWO FREE £10 BETS 
With the Premier League fixtures throwing up some great ties this weekend, now is a great time to get a free bet to spend on the weekend action. If you are going to place a bet on the football anyway, you might as well use the MoPlay sign-up bonus and get yourself two totally free £10 bets as well as any winnings. We will be using the MoPlay offer for quite a few of our bets in the coming weeks so the sooner you open an account, the sooner you'll have your two free £10 bets to spend.
CLAIM NOW – TWO FREE £10 BETS FROM MOPLAY
How to get the MoPlay Free Bet
As with most sign-up bonuses, you need to register and bet £10 of your own money to unlock the two free £10 bets from MoPlay. However, this £10 bet only needs to be a bet of 1.50 (1/2) or higher. If you just want to try and secure the two free £10 bets and then withdraw your original £10, we'd suggest betting on a short odds favourite from the weekend football, this will reduce the risk and trigger the two free £10 bets. It doesn't matter if your original bet wins or loses, you still get the two £10 bets, however if your first bet was to win you'd get some profit as well.
For example:
Open a MoPlay account and bet on one of these short prices this weekend – regardless of the bet winning or losing you'll get the two free £10 bets put into your account
Chelsea to beat Man United @ 1.71 – £10 wins £17.10
Brentford to beat Bristol City @ 1.74 – £10 wins £17.40
Portsmouth to beat Fleetwood Town @ 1.74 – £10 wins £17.40
Doncaster to beat Gillingham @ 1.66 – £10 wins £16.60
Bet £10 on any of these and WIN OR LOSE you will get two free £10 bets automatically, plus the cash win if your bet is a winner. So if Chelsea beat Man United you get two free £10 bets plus a £17 cash win.
CLAIM NOW – TWO FREE £10 BETS AT MOPLAY
Relevant news