Premier League Weekend Review – The Winners and Losers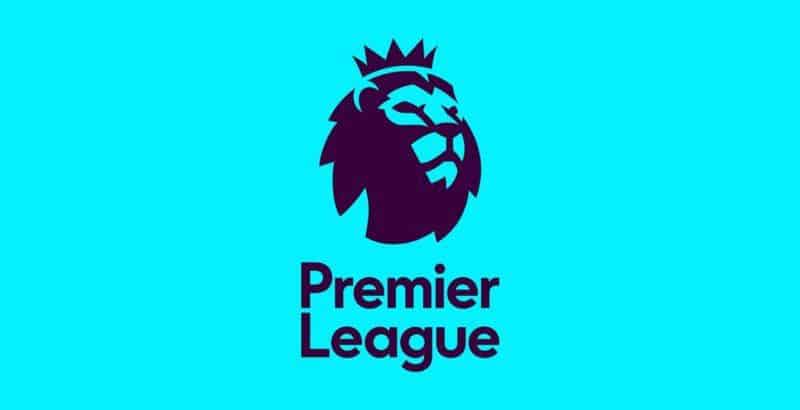 This weekend saw the final round of Premier League fixtures before the much talked about winter break, and it did not disappoint.
There were red cards, screamers, and, as often seems to be the case at the moment, controversial VAR calls.
We're had a look at three winners and three losers from the games.
Winners
Steven Bergwijn
It was a dream debut for the Dutchman at the Tottenham Hotspur Stadium on Sunday and his goal was a moment to savour.
You ever just meet a girl but it feels like you've known them forever? That's how it feels with Bergwijn.

— Karl Harrington (@TheBouldOx) February 3, 2020
It came as a surprise to many when José Mourinho named his new signing in the starting 11 to face defending champions Manchester City, but the 22-year-old more than proved his worth with a dazzling performance and incredibly well-taken goal.
He proved a nuisance for City defenders, and showed brilliant composure to volley the ball past Ederson on 63 minutes to give his team the lead and announce himself on the Premier League scene.
We knew he was talented, but, if he can adapt to the Premier League as quickly as he showed he may be able to against City, he could be a revelation.
Antonio Rüdiger
The German defender has had his problems at Chelsea. He hasn't always looked settled and his career at Stamford Bridge has been somewhat hampered by injuries.
After the exits of Gary Cahill and David Luiz in the summer, as well as the process of a new management team going in, it felt like a new dawn for Rüdiger. He was suddenly the senior pro, the one to step up.
He's recently come back into the side and done just that.
Antonio Rudiger Vs Leicester?

: 2 Goals
: 2 Total Shots
: 81 Touches
: 69 Pass
: 55 Accurate Passes
: 80% Pass Success
: 100 Pass Accuracy
: 6 Dual Won
: 1 Attempted Tackle
: 1 Interception
: 11 Recoveries

Easy MOTM pic.twitter.com/66Vp89jaR6

— Pride Of London (@PrdeOfLondon) February 1, 2020
Against Leicester on Saturday, not only did Rüdiger come forward with two incredibly well-taken goals, he defended well and led the line from the front.
Frank Lampard and Chelsea fans alike will be hoping to see more of that going forward.
Brighton
Brighton make our winners list as a team this weekend despite not actually winning a game.
The Seagulls have received a lot of praise this season for their playing style under new manager Graham Potter, but the reality is they're in a lot of trouble at the wrong end of the league, and a big six pointer away at West Ham was a lot more important than it may have seemed.
When the Hammers were 3-1 up after an hour it looked like Brighton were going to be heading back to Sussex empty handed. Goals, however, from Pascal Groß and Glen Murray ensured the points were shared and a comeback was sealed.
The Seagulls do need to pick up some form, though.
Losers
Nigel Pearson
Nigel Pearson is a good manager and knows what it takes to succeed in a relegation battle from his time at Leicester.
He's had a positive impact since going in at Watford, but he'd have been fuming after the Hornets' loss against Everton on Saturday.
Nigel Pearson as his defenders walk off at half time. #Premier_League pic.twitter.com/R88QIDgcTH

— föxintheböx2001 ❤️🧡💛💚💙💜 (@foxinthebox2010) February 1, 2020
Goals from Adam Masina and Roberto Pereyra had put Watford two goals to the good and, despite a mini-comeback from Everton to make it 2-2, Watford would have fancied their chances of winning when Fabian Delph saw red after 71 minutes.
It was Carlo Ancelotti's men who won, though, thanks to a last-minute Theo Walcott strike, and the Italian's opposite number would have been scratching his head as to how his side got nothing from the game.
Ole Gunnar Solskjær
This is becoming quite the occurrence.
United's performance on the pitch was fine. It was a dull 0-0 and people were somewhat entertained because new signing Bruno Fernandes made his debut.
It was, though, what Ole said after the game that lands him on our losers list yet again.
"How many teams break down Wolverhampton? They're a hard team to play" were his words.
Turns out every team Wolves have played in the league apart from West Ham and Leicester – who they play later this month – have scored against them this season.
"How many teams really break down Wolves?" Solskjaer

Wolves last 4 Prem games
Wolves 1-2 Liverpool
Soton 2-3 Wolves
Newcastle 1-1 Wolves
Watford 1-2 Wolves

And Wolves have conceded in their last 9 Prem games in a row

— Mark Goldbridge (@markgoldbridge) February 1, 2020
The man doesn't help himself – do your research, Ole!
Vicente Guaita
This is harsh on Guaita because he's a top 'keeper and has done really well for Crystal Palace. If we're basing it purely on the weekend's action, though, which we are, he's a loser.
Palace lost 1-0 at home to Sheffield United on Saturday, knowing that if they'd have won they would've gone level on points with Chris Wilder's team.
The game was well-matched. Up until the hour mark, that is, when Palace goalkeeper Guaita threw the ball into his own net to gift the visitors the lead and, ultimately, the win.
He'll learn from it, and we don't expect to see him back on our losers list any time soon.
Sheffield United moved up to fifth in the Premier League as Vicente Guaita's remarkable own goal gifted the Blades all three points at Crystal Palace. pic.twitter.com/4pa0uBlhj7

— Cold Premier League News (@ColdPLNews) February 3, 2020
As mentioned, there's a winter break going on, now, and the fixtures are going to be a bit all over the place.
We know about the FA Cup replay debacle and it's certainly happening. We'll have to see what the next seven days bring.
Relevant news