The Race for the Premier League Top 4 – Who will miss out today?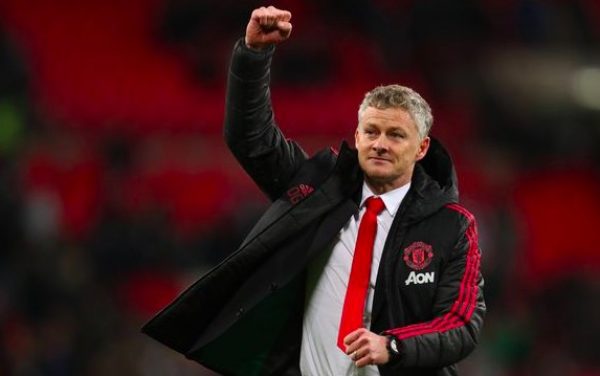 The Premier League reaches a conclusion today and three teams can still qualify for the Champions League, but only two places are available, so who will miss out on the big prize?
With only one game remaining and set to be played on the 26th July in the Premier League, with a point separating Manchester United, Chelsea and Leicester, the race for an automatic Champions League spot couldn't be greater.
Man United, Leicester & Chelsea to Battle
With Manchester United currently sitting in 3rd place on 63 points and their final game to be against Leicester, it seems that all they will need to do is a get a draw to guarantee themselves 4th at a minimum and stop Leicester from achieving a top 4 spot this season. But with Manchester United's poor form in the last 4 games where they have dropped points against 12th placed Southampton and 15th placed West Ham, and lost the FA Cup semi-final to Chelsea last weekend, they have only one won of those four. The form could see Leicester having a chance of leaping Manchester United on the final day despite their poor from also since returning after lockdown.
Whilst only a point separates Leicester and Manchester United, they are hugely divided on form since the return in June. Leicester have only managed to gain 2 wins from the last 9 games and that has seen the gap from their 3rd place spot shrink and pushing them into 5th place. With Leicester also losing their last game to Tottenham Hotspur 3-0 last weekend, it can be seen that their inconsistent form could see them miss out on the top four, somewhere they haven't been since winning the Premier League title in 2016. With Manchester United already having the advantage over them, winning 1-0 back in September at Old Trafford, it could be that the Foxes will be left to play in the Europa League next season.
As for Chelsea, they are set to play Wolves on the final day, a team well renowned for their ability to beat the top teams. With Chelsea winning 6 of their last 10 games in all competition it seems that they may be in a good position to finish in the top 4, already proving they have the quality to be Wolves beating them 5-2 earlier on in the season. For Chelsea, this can be looked on as a season-defining game with the team very unlikely to go through to the Quarter Final of the Champions League, already being 3-0 down to Bayern Munich and only being able to qualify for the Europa League if they were to beat Arsenal in the FA Cup final. But with Wolves 6th spot not cemented only being a point ahead of Tottenham Hotspur, Chelsea will not be having the easiest of games.
Top Four Predictions
3rd Place – Manchester United
4th Place – Chelsea
5th Place – Leicester
6th Place – Tottenham
7th Place – Wolves
OFFER – 35/1 for Jamie Vardy to score vs Man United
 CLAIM HERE (mobile only) – £1 wins £35 if Jamie Vardy scores today
By Alfie Mulligan
Relevant news