Why Ole Gunnar Solskjaer has got it all wrong at Manchester United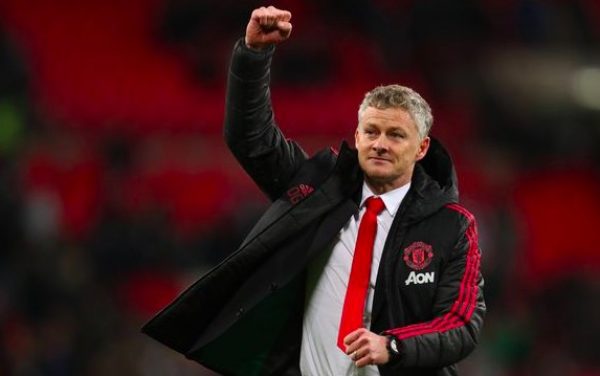 We've all heard the saying 'Ole's at the wheel' – United legend Rio Ferdinand is to thank for that.
The truth is, the car crashed a long time ago. You can try and repair it as much as you want, and it has a few good parts to it – maybe a nice dust cap or a decent leather seat – but the car is off the road and it's not getting back on.
This week saw Manchester United succumbed to their latest defeat, a 3-1 home humiliation at the hands of local rivals Manchester City.
The tie has two legs to it, but, let's be honest, it's over.
Today, we look at how Ole Gunnar Solskjær has got it all so wrong in his stint as United manager and why his tenure, really, should be up.
He's too nice
Has anyone ever seen Ole angry and genuinely look threatening?
Could you imagine a player doing something wrong in training, and Ole laying into them?
Neither.
Now imagine someone like Roy Keane doing it. There's a difference.
Ole was laughing and smiling in his press conference following United's defeat at Arsenal on New Year's Day, which was weird in itself, then, when he tried to stand up for himself, it was even stranger. Former United forward Robin van Persie, rightly, criticised Solskjær for his actions. When the Norwegian tried to hit back, it was really uncomfortable for everyone involved.
"He took my number 20 and that's probably all he's going to take from me as well…"

Ole Gunnar Solskjaer has hit back at Robin van Persie's criticism of him 👀#bbcfootball #mufc pic.twitter.com/HucwpitCQg

— Match of the Day (@BBCMOTD) January 3, 2020
Manchester United are, arguably, still the biggest club in the country. Maybe the world. Since Sie Alex Ferguson retired they've had next to no success and their fall from grace has been staggering.
The club should realise how serious that is. They need someone to kick the players into gear and take nothing less than perfection.
It's hard to imagine Ole is that guy. Ferguson wouldn't have stood for this.
He's extremely one-dimensional
Solskjær spent a while chopping and changing players and systems when he first joined United, as any new manager would, and, recently, he's seemed to settle on what he wants.
It's a 4-2-3-1 with lots of pace upfront. United aren't good enough to play teams off the park, so the aim is to soak up pressure and hit teams on the counter. It's worked before – the Norwegian masterminded a Manchester Derby win over Pep Guardiola just a month ago, and United were frightening on the break. He tried to do the same again last night, however, and it didn't work. City had clearly learnt from their mistakes and it's was simple work to cut out what United wanted to do.
Basically, Pep learnt and Ole didn't.
When the impetus is on them to break teams down, United struggle. That shouldn't be the case.
Maybe he's just not a very good manager
United, perhaps, didn't have a choice when appointing Solskjær. He did a good job as interim manager – even though it was, probably, just the new manager bounce – and they wanted that to continue.
But, based on his previous record as a manager, and looking at the situation again, now; what were they thinking?!
Again, this is Manchester United. One of the biggest clubs, if not the biggest club, in the world.
Don't dare say Sir Alex Ferguson would get the same results with this squad. I've watched SAF mastermind wins with a midfield of John O'Shea, Darron Gibson, Fabio & Rafael. The squad is poor but Ole is tactically inept and well out of his depth, he needs to go. #MUFC

— UnitedReds (@UnitedRedscom) January 7, 2020
What did they have to go off?
The man was hugely inexperienced and that's coming through now. He got Cardiff relegated in his only other Premier League job, and, suddenly, he's walked into one of the biggest jobs in English football. His inexperience is showing with his inability to adapt and the results aren't boosting his cause, either.
Solskjær's win percentage at Cardiff was 30%, and, this season at United, it's 38%. That's the worst since Frank O'Farrell, and there aren't many signs of it improving.
Read More:
How the odds for Liverpool to win the Premier League have changed this season.
What does Jose Mourinho need to do to improve Tottenham?
Decision: time to move on
Solskjær has had a year in charge at Old Trafford, now. There are few signs of him improving the team from the Mourinho era – in fact, they're going backwards.
He doesn't have the ruthless streak needed to be successful at a big club like United and the job is too big for a man of his experience and record.
This man needs to be the new Manchester United Manager by Friday this week. Sack Solskjaer tonight as well as his coaching staff, hire Poch and tell the New York Stock Exchange by 9am USA time on Friday, 3pm our time. Ole is finished. It's over. #MUFC pic.twitter.com/VU5rBLThoY

— Joe Sillett (@JoeSillett) January 7, 2020
There are some great managers available out there; Pochettino, Allegri, etc. United should get one of them in before the miss the boat.
Manchester United Next Manager Odds
Mauricio Pochettino – 5/6
Massimiliano Allegri – 8/1
Ralf Rangnick – 14/1
Brendan Rodgers – 16/1 (bet365)
Laurent Blanc – 14/1
Erik ten Hag – 20/1
Michael Carrick – 20/1
Gareth Southgate – 25/1
Julian Nagelsmann – 25/1
Rafael Benitez – 25/1
See all the next Manchester United manager odds at William Hill.
[global_advert id="37963″]
Relevant news