Gareth Bale's agent says he wants to stay at Real Madrid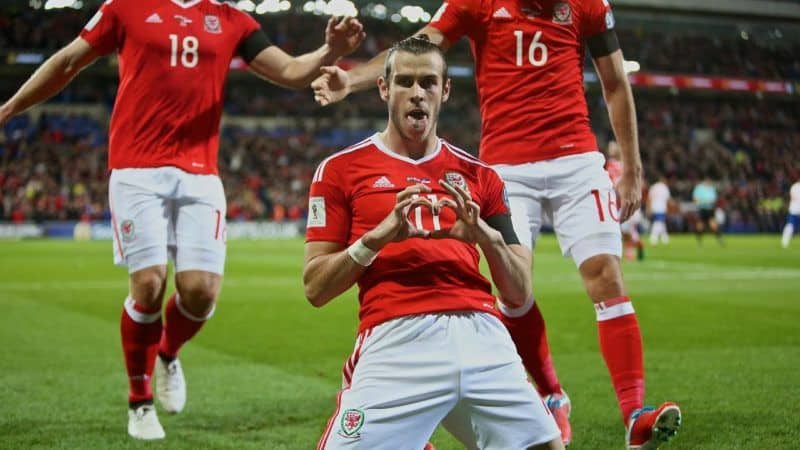 While many around Europe believed that Gareth Bale's tenure at Real Madrid was coming to an end this summer, the Welshman's agent, Jonathan Barnett, has announced that his client is keen on extending his stay in the Spanish capital.
Bale, who has struggled to hold down a position since Zinedine Zidane's second arrival back in March, was left out of the matchday squad for Sunday's 3-2 win over Villarreal.
Although Barnett did discusses Bale's hopes to stay with Los Blancos, the 29-year-olds agent is unsure if Madrid's Head Coach holds a similar view.
Bale's agent on his future at Real Madrid… ?

? "He wants to stay, I'm not sure Mr Zidane wants him" pic.twitter.com/XnOjkswf7W

— Euro Football Daily (@EFDSquad) May 8, 2019
Bale wants to stay at Madrid
Although Zidane's second arrival in the Spanish capital had many believing that it could reignite Bale's career, the Welshman has failed to make any real impact.
Suffering a string of injuries this season, it is not the first time that the winger has been linked with a move away from the European giants.
The Wales international played a starring role in last season's Champions League final triumph over Liverpool before suggesting in the aftermath he could leave Los Blancos due to a lack of playing time.
During his six-year stay with Madrid following his £85million move from Tottenham back in 2013, Bale has helped the Spanish outfit win four European titles and reclaim the La Liga crown in the 2015/2016 campaign.
Bale's £500,000-a-week deal with Los Blancos currently runs until the summer of 2022.
Speaking to Sky Sports on Wednesday afternoon, Barnett discussed Bale's ambition to extend his stay at the Bernabeu but also announced that Zidane might be looking to move the Welshman on this summer.
"He wants to stay.

"I am not sure that Mr. Zidane wants him to stay but at the moment Gareth wants to stay.

"He has got a contract, he will quite happily see it out until 2022. He has been and is, in my opinion, one of the top three or four players in the world.

"This game is a game of opinions and Mr Zidane doesn't think that.

"That is his opinion, he is entitled to it, I won't criticise him."
Bale's future with Madrid has come under even more scrutiny after not even being named among the substitutes for last weekends home victory over Valencia.
Often jeered by large sections of the Bernabeu throughout the season, the 29-year-old has managed to record just a single goal in his last 11 appearances for Los Blancos.
With it being heavily reported that club President Florentino Pérez is looking to shake things up after finishing the La Liga campaign behind both Barcelona and Atletico Madrid, Zidane's side could be looking to free up their wage budget by moving Bale on.
The Metro have gone as far as to report that the French icon has already informed Bale that he is not part of his plans and will be shown the exit this summer.
While Bale's longtime agent may believe that his client wants to continue his career in the Spanish capital, the 69-year-old still insists that a Premier League return could be on the cards at some point.
"It certainly is possible, if somebody puts their hand in their pocket and pays us what we think he deserves.

"It is going to be a lot of money!"
Manchester United are long-term admirers of the winger but their interest has cooled since Jose Mourinho left the club.
Relevant news