World Cup 2018 Group B Betting Tips and Predictions
World Cup 2018 Group B Betting Tips and Predictions
25-06-2018
Spain vs Morocco predictions and betting tips for the World Cup 2018 Group B fixture on Monday 25th June at 7pm. Will Spain finish their group-stage duties with a mighty bang this summer, or can Morocco serve to throw an unforeseen spanner in the works that no one sees coming?  Fixture: Spain vs Morocco UK […]
read more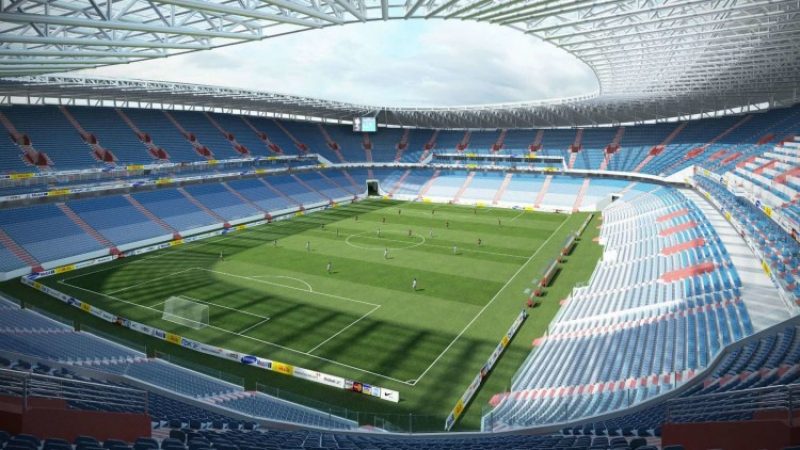 World Cup 2018 Group B Betting Tips and Predictions
25-06-2018
Iran vs Portugal predictions and betting tips for the World Cup 2018 Group B fixture on Monday 25th June at 7pm. Will Portugal book their place among the latter stages of the tournament with relatively little fuss, or can Iran serve to frustrate their opponents amid this final Group B encounter? Fixture: Iran vs Portugal […]
read more
World Cup 2018 Group B Betting Tips and Predictions
20-06-2018
Iran vs Spain predictions and betting tips for the World Cup 2018 Group B fixture on Wednesday 20th June at 7pm. Can the Iranians successfully match the mighty Spain in Group B this summer, or will this particular fixture prove something of an easy outing for Julen Lopetegui's side? Spain arrive at the 2018 World […]
read more
World Cup 2018 Group B Betting Tips and Predictions
19-06-2018
Portugal vs Morocco predictions and betting tips for the World Cup group stage fixture on 20th June with an anytime goalscorer tip and correct score prediction included. Portugal have already made their mark on this year's World Cup with a memorable draw against Spain in which Cristiano Ronaldo scored a hat trick whilst Morocco conceded […]
read more
Group B holds perhaps one of the most exciting games of the tournament, but it's also one that will likely have a fairly predictable outcome. Here you'll find all our World Cup 2018 Group B betting tips.
Spain and Portugal will go head-to-head in a probable fight for first and second, while Morocco and Iran bringing up the rear. What is perhaps interesting however is that the big match comes up first.
That first game may turn into a battle of wits and one that could see a cagey draw. From there on in, the minnows could have a chance to really put a dent in a big boys' hopes. It could be a highly predictable group, the devil in us wants to say Morocco can do some damage.
Spain World Cup Odds
Spain Odds To Win Group B: 1/2
Odds To Qualify From Group B: 1/10
Bet on Spain to win the World Cup with a £60 free bet from Betfred.
Ask anyone to predict Group B and they'd be backing a Spain/Portugal straight forecast. To be honest, it's what we'd say and what the bookies are saying at EVS, so that's one of the easier World Cup 2018 Group B predictions.
The Spanish go into the tournament along the favourites to win the World Cup and first up will be their toughest game of the group, neighbours Portugal.
Cristiano Ronaldo and co. stunned everyone at the Euros so Spain will have to approach with caution.
Despite that, they have the ability to go all the way so it's no surprise Spain are odds on to beat the Portuguese. A draw at 9/4 might be a safe bet prediction to get their campaign started, where it'll likely be a matter of how many when faced with Iran and Morocco in the following games.
The Spanish will be major players in the tournament. They're at 7/1 to win at Russia 2018 with David De Gea one of the favourites to win the Golden Glove and Alvaro Morata and Diego Costa at 16/1 and 20/1 respectively in the World Cup Golden Boot odds.
We expect them to finish group leaders and face a Round of 16 tie with either Uruguay, Russia or Egypt, all winnable ties. Gain a bit of momentum and the World Cup Final is a realistic possibility.
Portugal World Cup Odds
Portugal Odds To Win Group B: 7/4
Odds To Qualify From Group B: 1/7
Bet on Portugal with a £20 free bet from Ladbrokes.
Portugal are almost an impossible side to call. The only thing that is certain is that if they play England, they'll win on penalties.
The Portuguese on paper have one star and a cluster of decent players. They won Euro 2016 without setting the world alight. They won just one game in normal time throughout the whole tournament, drawing their three group games in a group that contained Hungary, Austria and Iceland.
They have excelled in qualifying though, winning nine of their 10 games and Cristiano Ronaldo is of course always a favourite for the Golden Boot.
First up for them is Spain and Ronaldo, as well as many of his teammates, will know the opposition well. They're 3/1 to win that game but with their Euro experience will likely be happy with a draw.
Ronaldo will once again be key and, perish the thought, it could well be the captain's last World Cup. We'd fancy him to really step up and take the Group A top scorer crown for our World Cup top goalscorer predictions.
They're safe bets to beat Morocco (1/2) and Iran (2/5) and you'd expect them to reach a similar round as to what they usually do in the World Cup.
Morocco World Cup Odds
Morocco Odds To Win Group B: 16/1
Odds To Qualify From Group B: 4/1
Get a £20 free bet from Coral to bet on our World Cup betting tips.
Morocco are the lowest ranked team in Group B but are favoured ahead of Iran to qualify.
Always considered one of the strongest African nations, they'll be hoping to get their campaign off to a great start against Iran. They're 5/4 favourites to win that tie and get the three points there, a big effort against Spain and Portugal could give them a real chance.
A Spain/Morocco straight forecast would be the most likely outcome if they do qualify at 12/1 and if they are to take any points from their final two games it would be Portugal.
It'll be a monumental task however. They're priced 11/2 to beat Portugal in their second game and 10/1 in their final Group match versus Spain. You'll even get good odds on a draw at 29/10 and 4/1.
Iran World Cup Odds
Iran Odds To Win Group B: 25/1
Odds To Qualify From Group B: 6/1
Get a £40 free bet to spend on our World Cup 2018 predictions.
If you're after a Leicester City story, Iran are the team to back. They're 500/1 to win the World Cup but hope for them will likely be just winning a game.
The Iranians are ranked 34th in the world and have never got beyond the Group Stage in their five appearances.
A good start for them against Morocco will give them hope and they're at 11/5 to win that. From there on in it's big odds for an Iranian win, with a Portugal draw perhaps the best looking bet at 16/5 in the final game. We wouldn't be surprised with defeats across the board here for our World Cup 2018 Group B Betting tips though. Most players are based in their native country and having amassed just six points in their previous four tournaments, it's not looking hopeful.
World Cup 2018 Group B Fixtures
June 15, 2018
Morocco v Iran, 16:00, ITV
Portugal v Spain, 19:00, BBC
June 20, 2018
Portugal v Morocco, 13:00, BBC
Iran v Spain, 19:00, ITV
June 25, 2018
Iran v Portugal, 19:00, BBC
Spain v Morocco, 19:00, BBC