Russia's World Cup Venues: A Guide To Russia 2018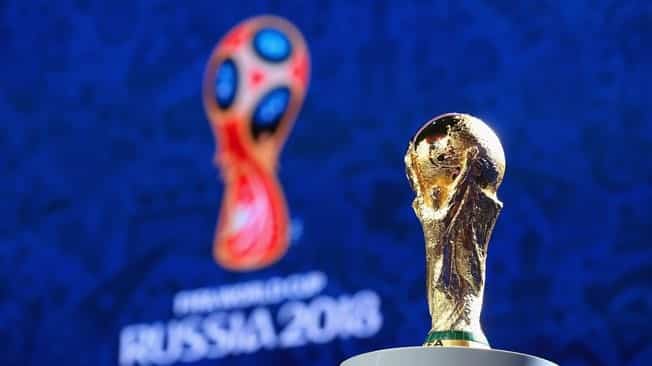 What are the World Cup venues in Russia like? We've taken a look at the stadiums for the 2018 World Cup with the Luzhniki Stadium set to host the first game of the finals on Thursday 14th June and the World Cup final on Sunday 15th July.
The World Cup is almost upon us. Every team has qualified and we're all eagerly awaiting the draw.
For many fans that'll mean deciding where they're going to locate themselves across Russia's 12 host cities.
So, as Russia 2018 creeps ever closer, here's our guide to the stadiums the world's best players will be gracing…
What are the World Cup 2018 Stadiums?
Luzhniki Stadium
Saint Petersburg Stadium
Fisht Stadium
Ekaterinburg Arena
Kazan Arena
Rostov Arena
Samara Arena
Mordovia Arena
Volgograd Stadium
Spartak Stadium
Kaliningrad Stadium
Luzhniki Stadium
If the bookies are anything to go by Germany will play Brazil here with the nation's joint favourites to win the World Cup next year.
The Luzhniki Stadium in Moscow will host the World Cup Final as well as the opener having been revamped ahead of the tournament.
With an impressive capacity of 81,000, there will be plenty of action here, including four group games, a Round of 16 match and a Semi Final and Final.
Saint Petersburg Stadium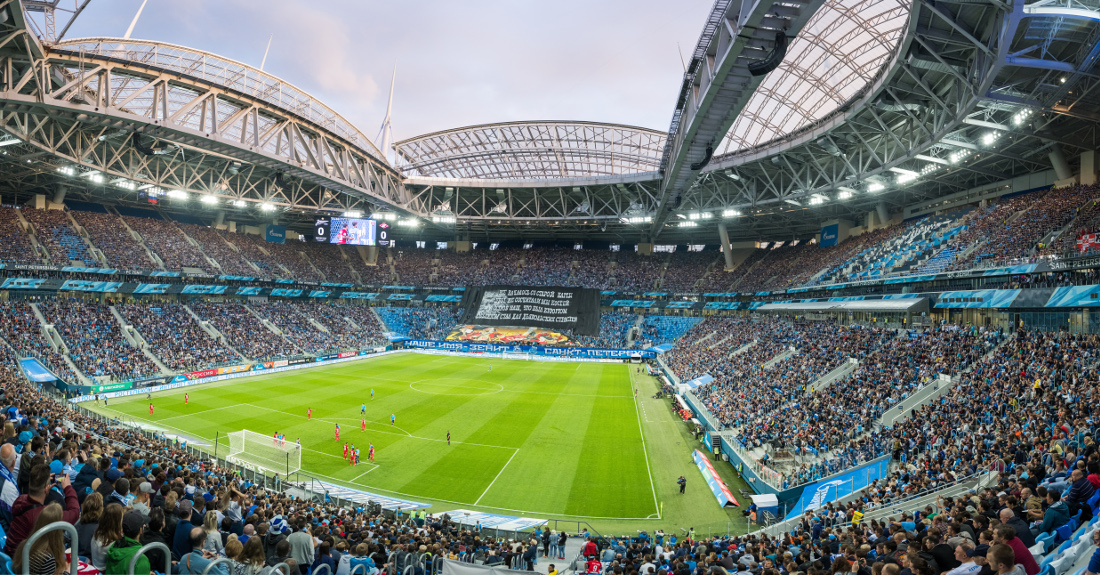 Opened this season and now the home of Zenit St Petersburg, the Saint Petersburg Stadium will be an arena England will be hopeful of playing at, with it hosting the second Semi Final.
It will also play host to one of Russia's group games as they look to make their mark and upset the World Cup odds.
The 56,000 seater will host seven games in all, including the game nobody wants to be in, the third place playoff.
Fisht Stadium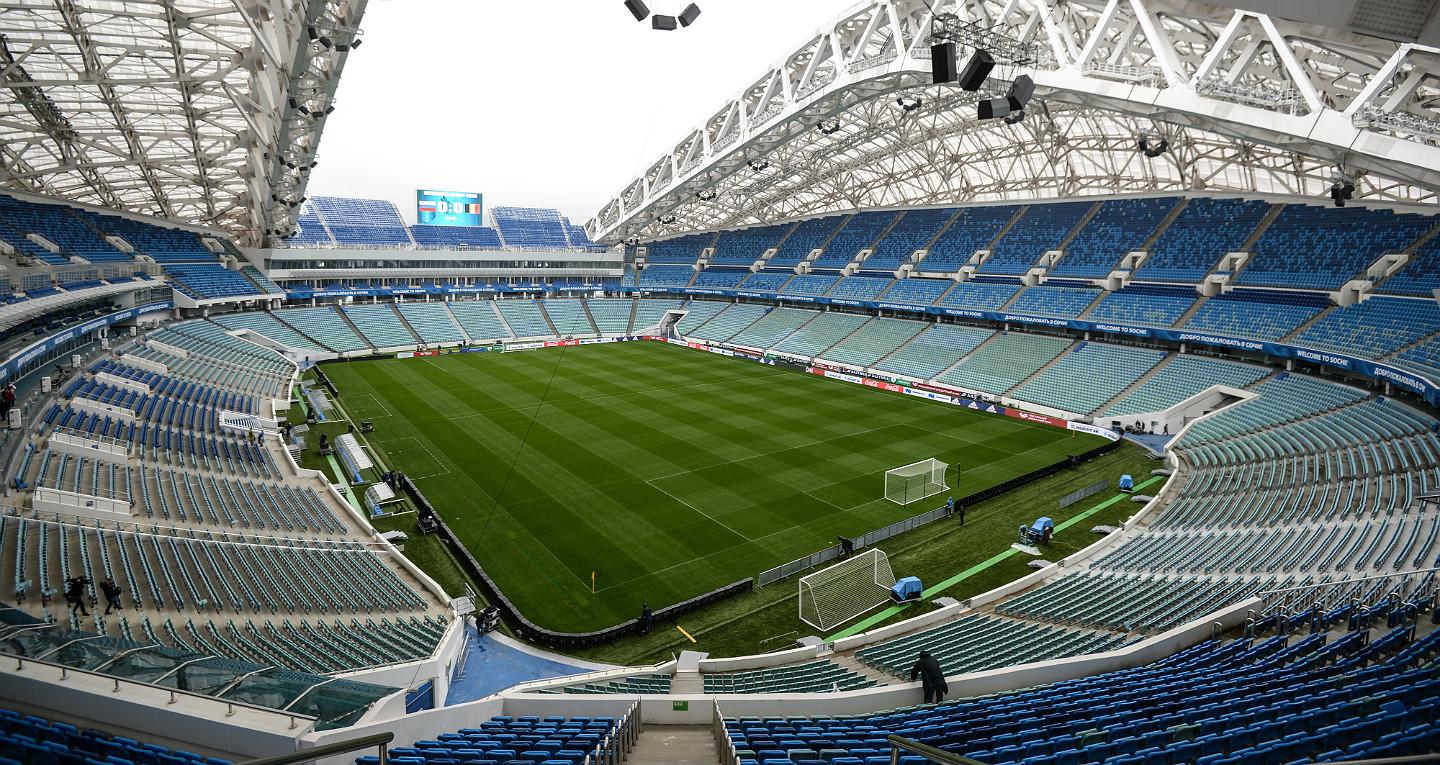 Originally built for 2014's Winter Olympics, the Fisht Stadium is located in the resort city of Sochi and holds 47,700.
One of the more visually appealing grounds, it'll welcome six games including a Quarter Final and Round of 16 game.
The Russians will be hoping to see this place in the first knockout round, where the winner of Group A will face the Runner Up of Group B.
They'll be well worth a free bet or two to make it through the group and be here on June 30.
Ekaterinburg Arena
Perhaps the oddest ground in World Cup history, the Ekaterinburg Arena originally fell short of the 35,000 minimum capacity for a ground, so a new stand had to be built OUTSIDE the arena looking in.
The stadium is home to FC Ural of the Russian Premier League and will host four group games, one each in Group A, C, F and H.
Kazan Arena
Home of Rubin Kazan, the 45,000-seater opened back in 2013 and will host two knockout games including a Round of 16 tie and Quarter Final.
Located 500 miles east of Moscow, the stadium will welcome group games from Group B, C, F and H.
Nizhny Novgorod
An absolutely stunning stadium, Nizhny Novgorod was purpose built for 2018 and there will be plenty of action here worth a World Cup bet on.
Around 400km east of Russia, it'll no doubt be base camp for a few fans and will host six matches, including four group games and two knockout.
Rostov Arena
We all remember FC Rostov from last season's Champions League. Their new home, following the World Cup, will be the Rostov Arena.
With a capacity of 45,000, the arena is one of the closest to the rest of Europe so will see plenty of settlers as it welcomes five games. Games in Group A, D, E and F will be played here as well as a Round of 16 tie on July 2, before being passed on to FC Rostov.
Samara Arena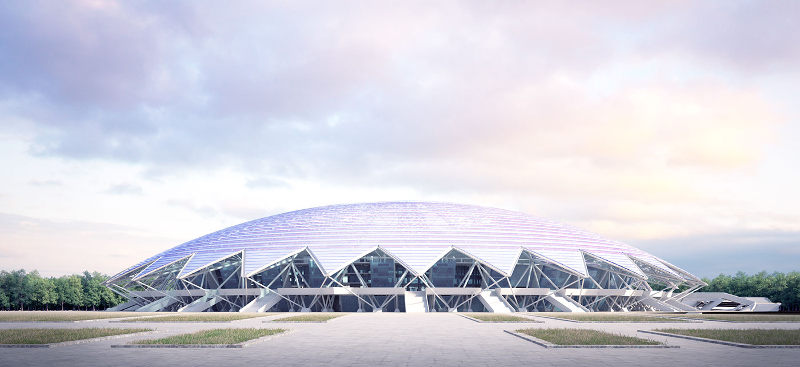 Every World Cup there's always one ground that people are worried about being complete.
For Russia 2018, Samara is that ground. The stadium is currently still under construction but will look incredible when finished.
Holding 45,000, it'll host a Russia match on 25 June on Group A, while also welcoming three other group games, a Round of 16 tie and a Quarter Final.
Mordovia Arena
Around 390 miles east of Moscow in Saransk will be the stadium which welcomes nations in Group B, C, G and H.
With a capacity of 45,000, the stadium will only host group games and will eventually be home to FC Mordovia Saransk upon its completion.
Volgograd Stadium
On the banks of the River Volga, the Volgograd Stadium is still under construction and replaces the Central Stadium on the very same site.
A planned 45,000 will be welcomed across four group games here in one of Russia's most historical cities.
Spartak Stadium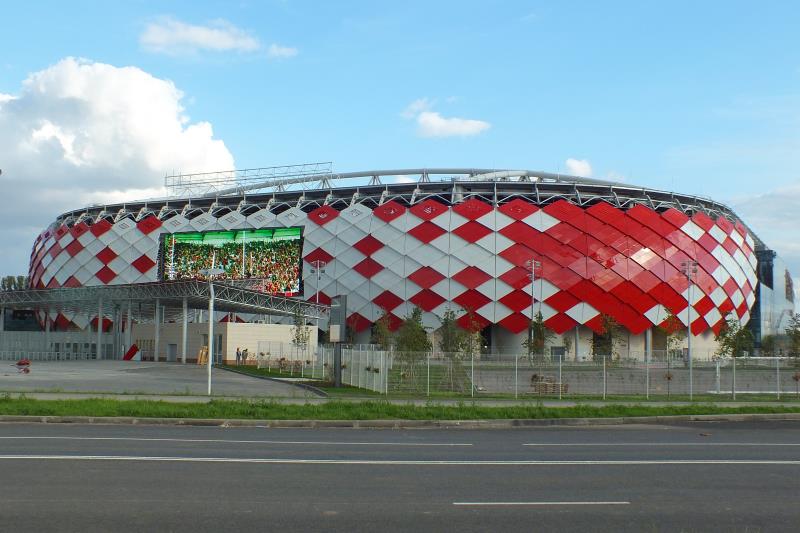 Home of Spartak Moscow, one of the county's most renowned teams, the Spartak Stadium hosts the Russian national side on occasion and was built in 2014.
This summer, the ground will see five games played there, with one of those a Round of 16 match alongside four group games.
Kaliningrad Stadium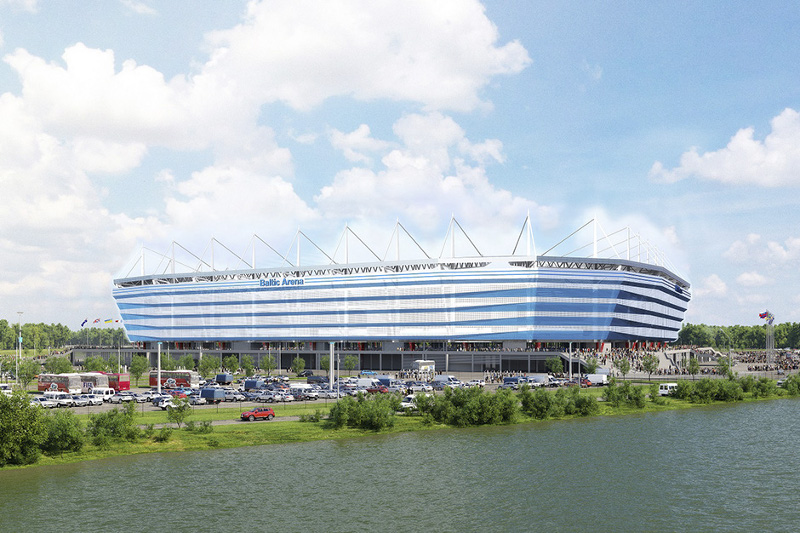 The Kaliningrad Stadium is the smallest of Russia's host venues, with a capacity of just over 35,000.
Based on the Allianz Arena In Munich, upon completion it'll become home to FC Baltika Kaliningrad. This summer it'll welcome just four group games from Group B, D, E and G.
Betting on the FIFA World Cup 2018
It's going to be a magnificent tournament in Russia and if you're looking to bet on the World Cup, don't forget to head to our World Cup Predictions Page where you'll find all the latest news, tips and predictions.
Relevant news