World Cup 2018 Football Predictions Group E – Costa Rica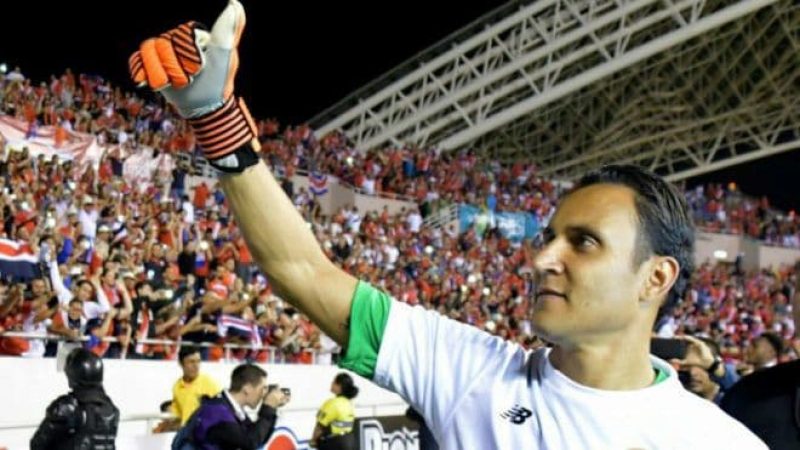 Costa Rica shocked the world of football last time out at the 2014 World Cup, triumphantly finishing top of their group ahead of the likes of Uruguay, Italy and England.
Although it will be difficult for Oscar Ramirez' team to repeat a similar range of feats this summer at the 2018 World Cup in Russia, Costa Rica are nonetheless heading towards the upcoming competition full of confidence and vigour.
Will Costa Rica qualify from World Cup Group E?
Qualification from those all-important group-stages could prove a troublesome task however. Whilst Costa Rica play host to a well organised unit of hard-working professionals among their first-team ranks, the Central American representatives will seemingly have to up their game once more this time around.
Brazil remain the clear favourites to finish top of Group E for obvious reasons, but if both Switzerland and Serbia somehow fail to produce the goods this summer, Costa Rica might just stand a chance of progressing further in the competition.
Who will be Costa Rica's star man at the World Cup?
Former Fulham and PSV attacker, Bryan Ruiz, stole all the headlines in Brazil last time out. As did Arsenal's Joel Campbell, despite seemingly failing to make the grade down in North London in recent seasons.
Yet perhaps it will be Keylor Navas of Real Madrid who ultimately contributes the most towards Costa Rica's cause in Russia. The 31-year-old shot-stopper remains one of the most talked about goal-keepers in world football right about now.
Keylor Navas ?? with FIFA Club World Cup. pic.twitter.com/FGMxG3ZrT6

— Arshard (@arshardofm) March 4, 2018
Since introducing himself at the 2014 World Cup, Navas has quietly gone about his business at the Bernabeu with mounting plaudits greeting him at every turn. The keeper has stocked his own individual trophy cabinet whilst plying his trade for Real Madrid, and doesn't seem keen on slowing down any time soon.
Whilst Real Madrid will forever be linked with the services of Manchester United's David de Gea for one reason or another, Navas arguably deserves a great deal of credit for everything he has recently achieved among the Spanish top-flight.
What are Costa Rica's Group E fixtures?
Serbia – Costa Rica must view their opening Group E fixture as a must win match. If they can successfully build upon their previous fortunes on the international stage, there is no reason why Oscar Ramirez' team cannot come out on top in this one.
Brazil – Even if Costa Rica somehow manage to pull out all the stops this summer, achieving a hard-earned victory against Brazil may still ultimately prove a bridge too far. In the eyes of most, no team operating among Group E is likely to take anything away from Brazil this summer.
Switzerland – This could prove a tricky fixture for Costa Rica to contend with. Whilst Ramirez' side possess all the necessary heart and desire, Switzerland may just serve to frustrate the Central Americans in their final Group E face-off. World Cup betting tips could well see Switzerland achieve a slim 1-0 victory when all is said and done.
Costa Rica's World Cup Tips and Predictions
Costa Rica have a team to be proud of. They play in front of a set of fans that could rival any of their international counterparts, whilst the hard-working team ethic noticed among their first-team ranks deserves credit and celebration.
Yet without wanting to rain all over Costa Rica's parade this summer, it ultimately remains somewhat difficult to envisage this team eclipsing their efforts at the 2014 World Cup, and successfully making it towards the knock-out stages of the upcoming international showdown in Russia.
World Cup 2018 Free Bets
[global_advert id="37928″]
[global_advert id="37939″]
[global_advert id="37940″]
[global_advert id="37948″]
[global_advert id="37925″]
Relevant news