World Cup 2018 Football Predictions Group F – Mexico
From a multitude of former favourites including both Hugo Sanchez and Cuauhtemoc Blanco, to the modern day likes of Guillermo Ochoa, Giovani Dos Santos and the notorious Chicharito – Mexico enjoy a World Cup pedigree to look back on with fondness.
Will Juan Carlos Osorio's side manage to achieve successful qualification to the knock-out stages this summer, or has Mexico's golden era of perennial World Cup promise seemingly come to an abrupt and awkward end?
Will Mexico qualify from World Cup Group F?
A tough set of opening group stage fixtures will await the Mexicans in Russia this summer. Whilst the Central Americans have traditionally fared rather well in similar such scenarios, latest World Cup betting tips seem to envisage a precariously rough ride for this side.
Mexico arguably possess just enough in-form fire power to successfully traverse their opening group-stage encounters, yet from there on out, it remains somewhat difficult to imagine this team progressing beyond their usual World Cup standing.   
Who will be Mexico's star man at the World Cup?
Mexico have several star names to call upon at the 2018 World Cup. Giovani Dos Santos always seems to produce the goods for his nation upon the international stage, as does Guillermo Ochoa in between the sticks for Juan Carlos Osorio's side.
One man who has failed to deliver upon his untold potential this season must nonetheless arrive in the form of West Ham's Javier Hernandez. For one reason or another, the usually potent Chicharito has been unable to showcase the best of his abilities whilst plying his trade among a relegation fearing outfit.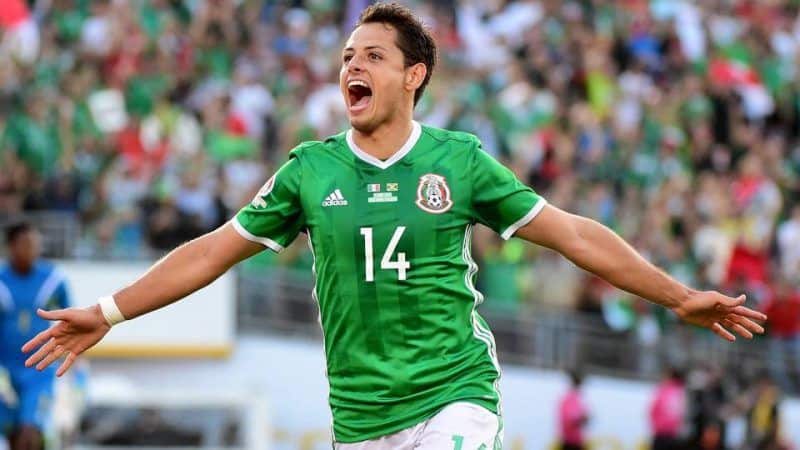 Both Slaven Bilic and David Moyes have been unable to produce the best from Hernandez this season, but as Mexico will likely find themselves operating in Russia under a far more attack minded philosophy, expect big things from Chicharito once again this summer.
Mexico's all-time leading goal scorer will once again show his true worth whilst working alongside his Mexican teammates in Russia. World Cup predictions highlight Javier Hernandez as a likely opening goal scorer in each of Mexico's Group F encounters and Hernandez is 100/1 with Unibet to be the top goalscorer at the 2018 World Cup.
What are Mexico's Group F fixtures?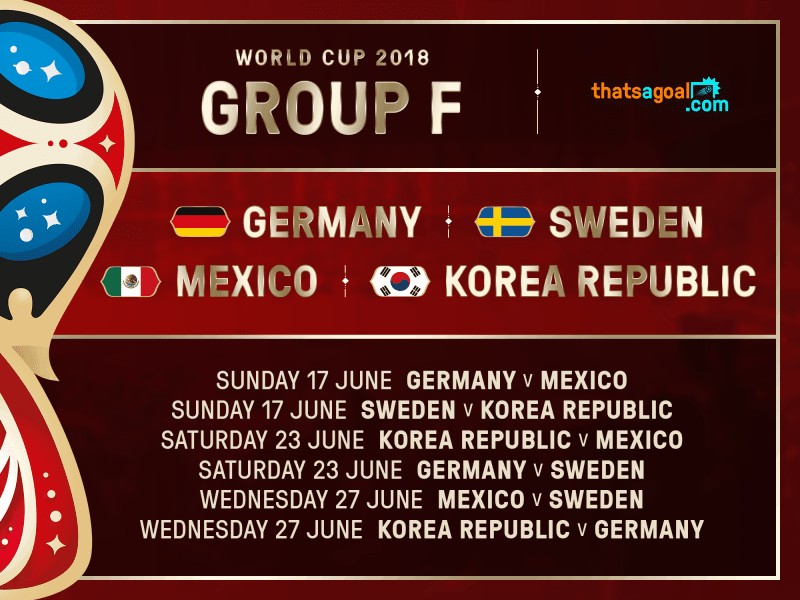 Germany –  Whilst Mexico could theoretically catch the Germans off-guard at the 2018 World Cup, the current world champions will likely prove difficult opening opponents for Osorio's team. Despite Mexico's ever present potential, their chances of beating Germany seem entirely unlikely.
South Korea – This is one match that Mexico should be looking to walk away victorious from. Whilst Tottenham's Heung-Min Son could make life difficult for the Mexican defence, the Central Americans surely possess enough goal scoring potential to come out on top.
Sweden – Mexico could potentially come unstuck against Sweden this summer. The 2018 World Cup is likely to produce numerous tough fixtures that remain troublesome to predict, and this could well be one of them once this summer's hotly anticipated competition finally gets underway.
Mexico's World Cup Tips and Predictions
This team should be aiming to qualify for the knock out stages of the tournament with relatively little fuss. Whilst each of South Korea and Sweden could seek to place a spanner in the works for Mexico this summer, Osorio's side have enough hard-nosed experience on their side to get the job done.
But when it comes to facing off against one of the main recognised favourites of the entire competition, such as Germany, Brazil, Spain or Argentina, Mexico's chances look to be decisively slim. They possess strong attacking intent throughout the heart of their team, yet seemingly lack a stable enough set of defensive foundations to see themselves through to the very end.  
World Cup 2018 Free Bets
[global_advert id="37939″]
[global_advert id="37940″]
[global_advert id="37948″]
[global_advert id="37925″]
Relevant news