World Cup 2018 Football Predictions Group F – South Korea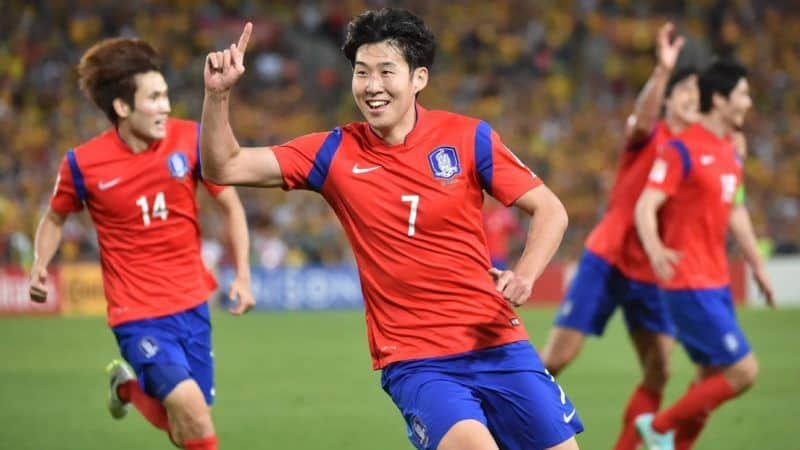 Regardless of what fate ultimately has in store for them in Russia this summer, South Korea will be entering the upcoming 2018 World Cup full of their usual confidence, devotion and enthusiasm.
Few within the world of international football have sought to cast much positivity over this team and their proposed ability to set the world alight, but as South Korea certainly know what it's like to operate with the odds stacked against them, perhaps the 2018 World Cup will finally begin to offer some renewed hope for Shin Tae-Yong's team.
Will South Korea qualify from World Cup Group F?
Whilst the South Korean's have admittedly been making relative strides on the international scene in recent years, their overall chances of staking a claim among the knock-out rounds of the competition remain remarkably slim.
With each of Germany, Sweden and Mexico looking to claim all the spoils in Group F this summer, South Korea clearly have a rather troublesome task on their hands among their opening World Cup encounters. Without wanting to cast this team aside prematurely, Shin Tae-Yong's side could well finish rock bottom of their group without a single victory to their name.
Who will be South Korea's star man at the World Cup?
Obviously, Tottenham's Heung-Min Son easily represents the most potent and dangerous individual among the South Korean ranks. He must arguably go down as one of the most underrated attackers in the whole of world football at the moment.
South Korea will therefore arrive in full spirits with the 25-year-old present within their team. Via Son's impressive finishing and intelligent movement inside the final third, Shin Tae-Yong's side possess the all-important ability to find the back of the net, and in some style too.
Heung Min Son is the second most dangerous Korean in the world. pic.twitter.com/bzy57EYMdS

— Football Tweets (@FutballTweets) March 11, 2018
As South Korea have previously asserted themselves in full confidence with the likes of Park Ji-Sung and Hong Myung-Bo to call upon, perhaps we can now finally expect to see some improved fortunes from this team with all the more international experience fastened under their belt.
Although Swansea City's Ki Sung-Yueng could also serve to impress whilst operating at the 2018 World Cup, few World Cup betting tips are seemingly looking past Heung-Min Son as South Korea's most likely contributor in Russia this summer.
What are South Korea's Group F fixtures?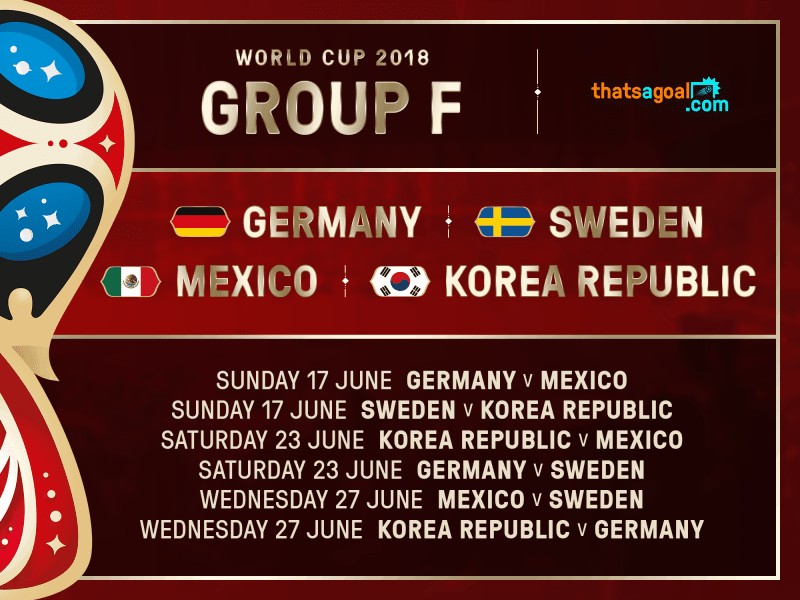 Sweden – The Swedes are expecting to get off to a fine start among their opening Group F encounters, especially with the in-form Emil Forsberg fit and firing among their ranks. South Korea must therefore prove rather vigilant in the face of this remarkably improved Swedish outfit.
Mexico – Again, another tough fixture seemingly awaits the South Koreans with the might of Mexico on their horizon. Whilst South Korea have the potential to remain tight and resolute at the back, Mexico's renowned attacking intent may ultimately prove too much for them in the end.
Germany – If South Korea can effectively upset their German opposition in Group F this summer, it would surely prove one the biggest upsets among the entire competition. As things currently stand however, South Korea's chances of beating Germany seem wholeheartedly unrealistic and sadly unachievable.
South Korea's World Cup Tips and Predictions
Although South Korea play host to a notoriously colourful and passionate fan-base wherever they ply their trade, it remains rather difficult to envisage this team achieving successful qualification from Group F this summer.
Tottenham's Heung-Min Son may serve to light up the tournament with his own brand of efficient goal-scoring prowess, but when it comes to proving everybody wrong and striving their way towards those all-important knock-out stages, South Korea may be destined to disappoint at the upcoming 2018 World Cup in Russia.
World Cup 2018 Free Bets
[global_advert id="37928″]
[global_advert id="37939″]
[global_advert id="37940″]
[global_advert id="37948″]
[global_advert id="37925″]
Relevant news