World Cup 2018 Football Predictions Group G – Panama
Fresh off a rather hard-hitting thrashing from Switzerland in their most recent international friendly, Panama are set to enter the 2018 World Cup with few serious football onlookers seeking to champion their cause.
This will nonetheless prove Panama's debut showing at a World Cup competition. With the oldest average squad out of all the teams operating in Russia this summer, many believe that Hernan Dario Gomez' side have already performed something of a minor miracle in simply qualifying for the upcoming international showdown.
Will Panama qualify from World Cup Group G?
Whilst this jubilant Panamanian squad could theoretically surprise us all with a series of no nonsense performances at the 2018 World Cup, it remains somewhat likely that this particular outfit will prove largely out of the depth once they finally arrive in Russia.
Although many are hoping to be pleasantly surprised by what Panama have to offer this summer, each of Belgium, England and Tunisia seemingly possess far superior squads than their Central American counterparts within Group G. 
Who will be Panama's star man at the World Cup?
Panama are likely to prove dogged and rough at the upcoming 2018 World Cup in Russia, with none other than Seattle's Roman Torres holding things down at the back for Hernan Dario Gomez' side.
Torres doesn't exactly arrive as something of a fresh face at the grand old age of 32-years-old, but with several seasons of hard-earned MLS experience on his side this summer, perhaps the determined centre-back could win a few new plaudits.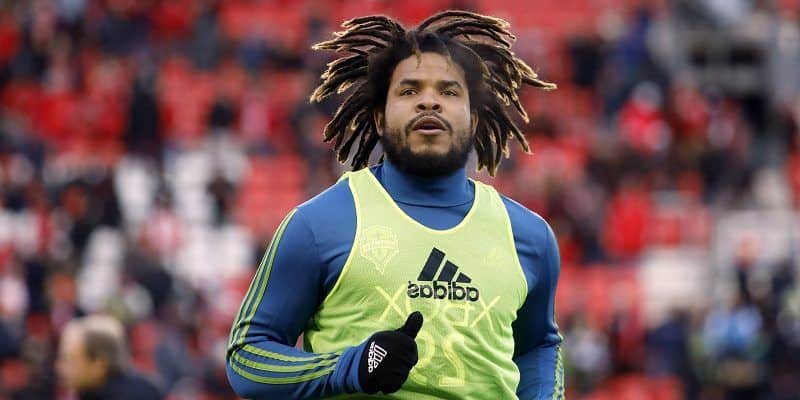 The Seattle Sounders defender has registered a series of important goals to his name whilst representing Panama on the international scene. Whilst few will consider his team much of a goal-scoring threat in Russia this summer, Torres could prove triumphant whilst winning important headers from both corners and set-pieces.
The 2018 World Cup is not likely to produce many positive results for this Panamanian outfit with all things fairly considered. Yet even with the odds stacked against both him and his fellow compatriots, Roman Torres could possibly further his ongoing hero status with a few valiant performances and die-hard displays. 
What are Panama's Group G fixtures?
Belgium – We could be witnessing a record number of goals scored in a single World Cup fixture when Panama face off against their opening Group G opposition. Even on a particularly off day for Roberto Martinez' side, Belgium should be looking to walk all over their Central American opponents with relatively little fuss.
England – Once again, Panama could quite possibly struggle when they eventually come up against the second of their initial Group G competitors. World Cup betting tips expect England to truly prove their worth among this upcoming fixture, something few within the wider World Cup footballing community have seemingly sought to oppose.
Tunisia – Whilst Tunisia arguably represent the easiest of Panama's upcoming Group G encounters, their third and final face-off is unlikely to prove straightforward by any relevant stretch of the imagination. Even with luck of their side this summer, Panama could quite easily come unstuck against this defensively minded Tunisian outfit.
Panama's World Cup Tips and Predictions
It will be great to see the nation of Panama finally represented at a major international tournament this summer, but even with this particular notion in mind, Hernan Dario Gomez' side could potentially face total annihilation among their opening Group G fixtures.
Panama's chances of qualifying for those all-important knock-out rounds appear almost impossible, with little genuine quality or upcoming potential currently present and available within their first-team squad. This could ultimately prove a tournament of great disappointment and heartache for Panama, despite the initial sense of celebration shared when qualifying for the 2018 World Cup in the first place.  
World Cup 2018 Free Bets
[global_advert id="37928″]
[global_advert id="37939″]
[global_advert id="37940″]
[global_advert id="37948″]
[global_advert id="37925″]
Relevant news