World Cup Tips – 5 Outside Bets For The FIFA World Cup
Categories:
World Cup
|
Published by:
Andy Clark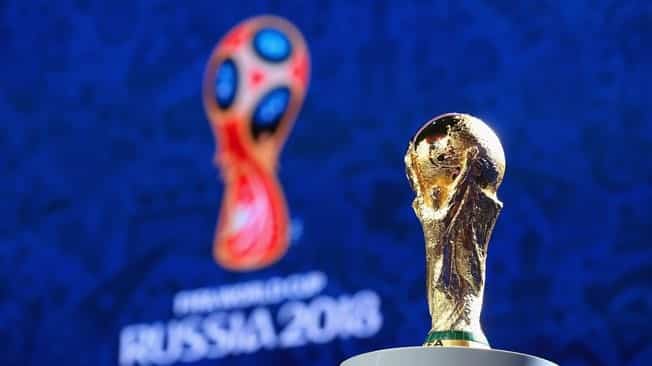 The World Cup never fails to throw up some real surprises. Last time out nobody could have quite expected James Rodriguez to emerge quite like he did. Nor would anyone have put money on Costa Rica to top a group that included England, Italy and Uruguay.
But that's the beauty of the competition and we'll be expecting a few shocks come June 14 in Russia too.
Naturally, there's plenty of money to be made going against the World Cup favourites, so it's well worth accumulating those Russia 2018 free bets and having a little punt on these unexpected outcomes…
Belgium To Win The World Cup
It's hard to know whether this is an unexpected outcome. The Belgians have quality oozing through their squad and have some of the best and most in-form players on the planet.
Yet nobody really fancies them to lift the trophy. The bookies are giving them odds of 12/1 to win it outright and most World Cup predictions are suggesting England have a chance against them in Group G.
Which probably is true. There is a lack of harmony and togetherness you feel with this squad, but if Roberto Martinez can find that there really is no reason they can't not just beat, but annihilate any team on the planet.
[inline_advert ad="2″]
Iceland To Beat Argentina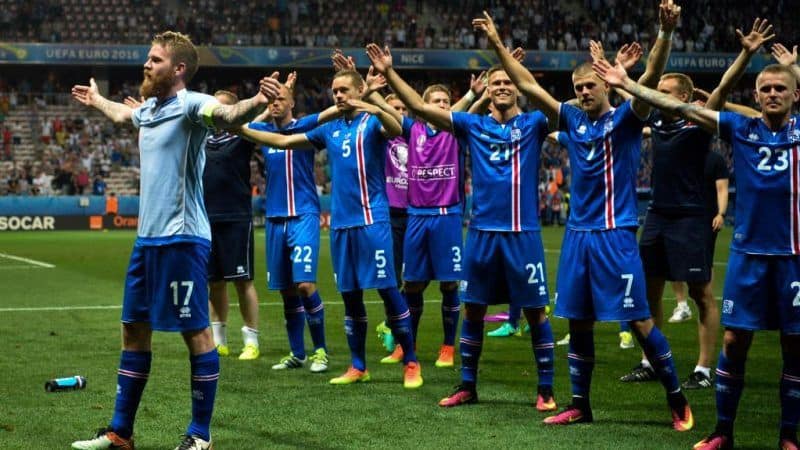 Plenty will go in half expecting Iceland to pull off a shock or two again following their heroics in France two years ago. They'll likely be backed heavily against Nigeria and Croatia in their World Cup Group D fixtures, but may decide against a punt on the Argentina game.
We say go for it. The Icelandic's have been fearless in these types of games and we've seen of late the likes of Sergio Aguero and Nicolas Otamendi can be susceptible to the minnow.
Throw a World Cup free bet on this one and see what happens, you may be doing the Viking Thunder Clap come the final whistle.
[inline_advert ad="1″]
Harry Kane To Be Crowned Top Scorer
We're seeing England's campaign going one of two ways, a Group Stage knockout or performing exactly as what on-paper should suggest, a trip to the Quarter Final.
Should the latter happen, we'd certainly have an outside bet on Harry Kane in the World Cup top scorer odds.
Tunisia and Panama should provide him plenty of opportunities to net, while the arguably the best striker on the planet could be the difference against Belgium and in the knockout stages. He's proved for Spurs he can score against anyone.
Looking at the statistics six goals was enough to secure the Golden Boot in 2014 and just five in 2010. Isn't it a hugely realistic possibility Kane could score six in five? We think so…
[inline_advert ad="4″]
Wayne Rooney To Be Selected In The Squad
What England are really lacking going into this tournament is experience and nobody has that more than record goalscorer, Wayne Rooney.
He's struggled for Everton of late and is also retired from international football, but we've seen the likes of Jamie Carragher come back for tournaments and it wouldn't be the strangest thing to have happened.
The bookies are pricing it 33/1 to happen so you'd make a tidy sum, but with the likes of Kane, Jamie Vardy, Marcus Rashford, Daniel Sturridge, Danny Welbeck and Callum Wilson to name a few waiting by the phone, it'd be a bold call from Gareth Southgate.
[inline_advert ad="3″]
Costa Rica To Do It Again
Costa Rica are already a staggering 20/1 to top World Cup 2018 Group E, which would be worth a free bet alone and to reach the Quarter Final, just as they did four years ago has odds of 16/1.
They have a tough group, but significantly less tough than four years ago. Topping the group may be too far for them with Brazil also in the group. But if they can get results against Uruguay, Italy and England, they certainly can against Switzerland and Serbia too. Group qualification for them is 3/1 and we'd at the very least have a few quid on that.
[inline_advert ad="5″]
Relevant news