Premier League Betting Tips: Leicester vs Arsenal, Spurs vs Man United & all Saturday's Fixtures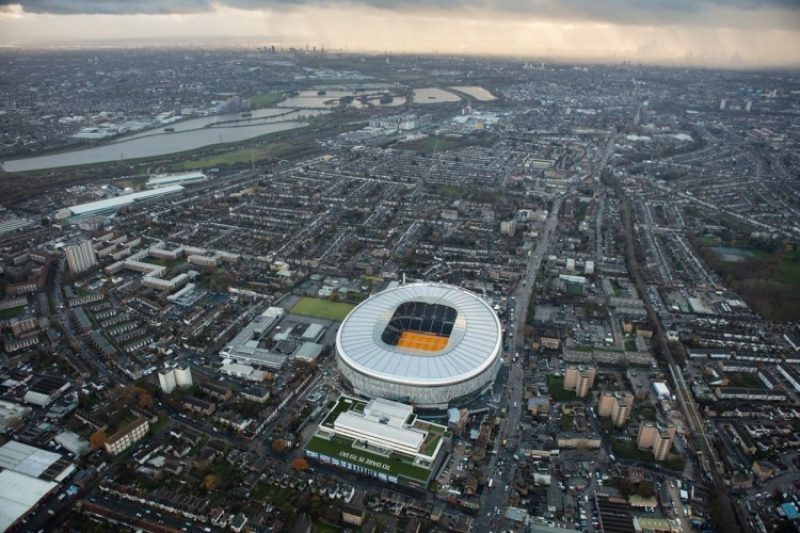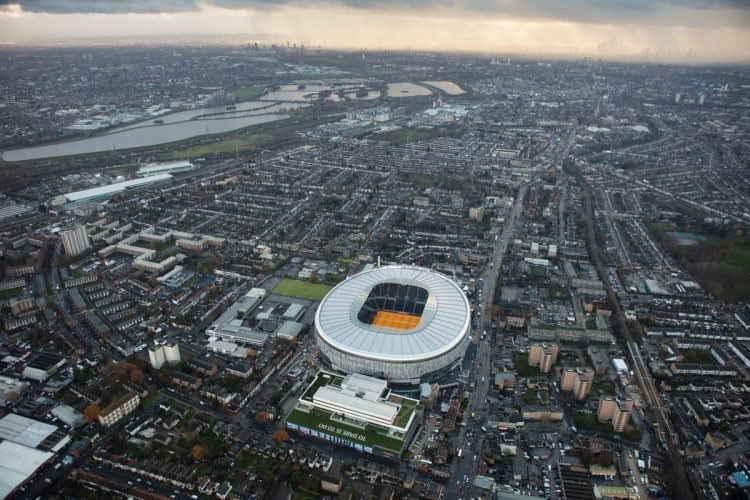 This Saturday's Premier League betting tips include the big TV matches between Leicester and Arsenal and Tottenham vs Manchester United as well as five 3pm kick-offs in the top flight.
Following the high-scoring and super-entertaining games that we saw last week, we can only hope that in this matchday, the teams enter with the same energy and determination. Even at this stage of the season, we are starting to see the potential of each of the teams more clearly, with every club fighting its own battles at different parts of the table. With that said, let's see what we're going to watch this week and what can we expect from each match.
Leicester vs Arsenal
We start this week's football madness with a highly anticipated match. Each of the teams has picked up a decent form in the latest matches, but that might change for either of them in this match. Leicester is still dreaming of the Champions League spot since last season's failure, with things looking prosperous so far.
Arsenal is slowly pacing to the better half of the table, having equal points with the Foxes and only a win away from the 4th spot. In this game, we think that Leicester has a better chance of winning, because of the home advantage and the Gunners' bad display in away matches.
Score prediction: Leicester 2-1 Arsenal (10/1 with bet365)
Burnley vs Brentford
Nine matches into the new season and Burnley are still looking for their first win and a way out of the relegation zone. In the last match against the Saints, Sean Dyche's team fought bravely and showed a desire to change their recent state.
For the Bees, this is the game where they would try to get back on the winning tracks, following their two defeats in a row. So far Brentford has shown that they are more than capable of securing a decent spot in the league. We favor the Bees in this match since they haven't lost an away game this season.
Score prediction: Burnley 0-2 Brentford (12/1 with bet365)
Liverpool vs Brighton
After their smashing performance against Manchester United, the Reds are once again showing why they're considered title contenders. Unbeaten in the Premier League and also in Europe, Liverpool is having a perfect run so far.
Brighton on the other hand hasn't won in for matches straight, but still sits at the 5th spot at the table, thanks to their remarkable first few games. The wait for a form turnover, might not end this week as they're a much weaker side at the moment. Also, Liverpool is looking for revenge, following last season's home defeat to the Seagulls.
Score prediction: Liverpool 3-0 Brighton (15/2 with bet365)
Manchester City vs Crystal Palace
The Champions of England haven't surprised anyone with their performances so far, as they continue their battle to retain the title. Pep Guardiola might give some of the starting players a rest, because of their Champions League match on Wednesday, but with the squad depth like theirs, the manager has nothing to worry about.
The unlucky Crystal Palace have dropped points yet again, this time against Newcastle, in a game which they dominated. With six draws and only one win, it looks like Patrick Vieira's search for a second win will continue after this match. Without a doubt, the Citizen will win this game.
Score prediction: Manchester City 3-1 Crystal Palace (11/1 with bet365)
Newcastle vs Chelsea
After Steve Bruce failed to keep Newcastle out of the relegation zone, the Magpies are looking for a different approach and a new manager, which can somehow make things better. But with the recent performance of the players and their morale at its lowest, it seems like an impossible job for any manager.
Thomas Tuchel's side has reached a new high, after their astonishing 7-0 win against Norwich, keeping them on top of the table for another week. With only three goals conceded in nine games, they have the defense in the league at the moment. We expect Chelsea to smash the home team in this clash.
Score prediction: Newcastle 0-3 Chelsea (17/2 with bet365)
Watford vs Southampton
Following Watford's amazing away win against Everton, it looks like the start of another miracle for Claudio Ranieri. The Italian managed to overturn his first loss at Watford and is starting to give the team the spirit they've been looking for.
Southampton hasn't shown us their best form yet, with most of their matches ending in a draw. For the Saints, these are the kind of matches where their winning expectations are high, but following their recent games, getting a win will not be easy. This is a tough match to predict, where both teams have an equal chance of winning, therefore we're expecting a draw.
Score prediction: Watford 1-1 Southampton (6/1 with bet365)
Tottenham vs Manchester United
The derby of the week, with both teams at pretty identical form, with both of their managers under pressure. Tottenham is still looking for stability since the appointment of Nuno Espirito Santo, who's managed to win five and lose four matches so far. But not all is lost since they are two points short of the 4th spot.
The Red Devils' catastrophic form reached a new low following their 0-5 defeat at Old Trafford against Liverpool. Now all eyes are on Ole Gunnar Solskjaer, as he's a step closer towards the exit. As things stand, Manchester United is out of focus at the moment and we think that their dark period will continue.
Score prediction: Tottenham 2-1 Manchester United (11/1 with bet365)
Free Bets for the Premier League
Relevant news