Eye of Horus Slot – Get 10 Free Spins and a £50 Sign-up Bonus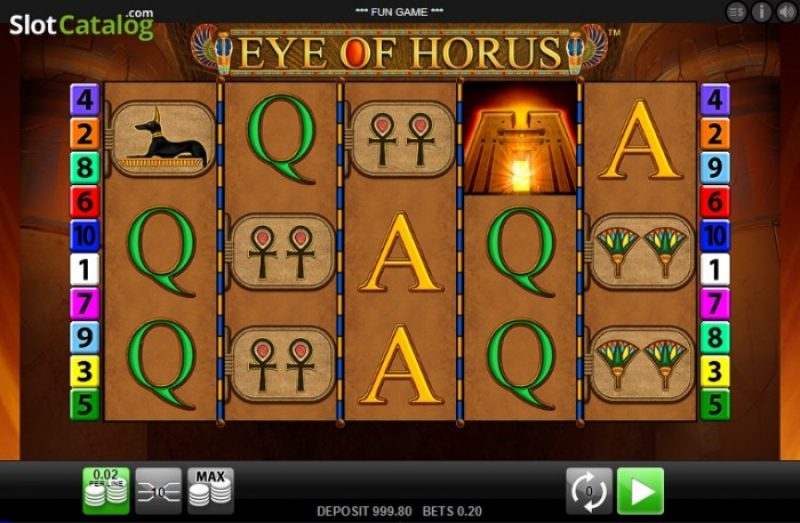 Eye of Horus is one of the most longstanding a popular slot games around and Ladbrokes have added to their sign-up offer 10 free spins on the Eye of Horus slot. To get this you need to open a Ladbrokes account and you'll also get their £50 welcome bonus for the casino.
Join Ladbrokes casino here and get 10 free Eye of Horus spins
How to get the Eye of Horus Slot Free Spins
Once you have got your new Ladbrokes casino account, you can claim the £50 sign-up bonus and the additional 10 free spins for the slot. The £50 sign-up comes to you when you have deposited and spent £10 on the Ladbrokes casino, and that is also when you will get your Eye of Horus slot game free spins.
Step by Step guide to get the free spins:
1 Join Ladbrokes casino via this special link
2 Deposit and play with £10
3 Get a £50 bonus to spend
4 Get your 10 free Eye of Horus spins
Big Slot Wins Online on Eye of Horus
We took a look at YouTube and found some fantastic winners from the Eye of Horus slot game online. You can usually play this game in the bookmakers as well but for this promotion, you need to get a Ladbrokes account.
See some of the best Eye of Horus massive wins we could find below, starting with this guy who picked up a load of free spins in the bonus on his way to a win of €2560.
The next winner picks up €2790 on their free spins – another massive win on the Eye of Horus slot, which you can play at Ladbrokes casino today.
How to play the Eye of Horus Slot
The game is a simple slot machine with the usual paytable. You need to collect as many matching symbols as you can on each spin and to trigger the bonus feature, you need to get three or more Palace of Horus symbols. The other symbol you will see is Horus himself, this is a Wild Symbol.
Three Palace of Horus scatter symbols will give you the 12 free spins bonus feature and that is where, hopefully, you will win some serious cash.
Step by Step guide to get the Eye of Horus free spins:
1 Join Ladbrokes casino via this special link
2 Deposit and play with £10
3 Get a £50 bonus to spend
4 Get your 10 free Eye of Horus spins
Relevant news