Euro 2020 Group Stage Draw Date, Seedings, Play-offs and Hosts
Categories:
Euro 2020
|
Published by:
Andy Clark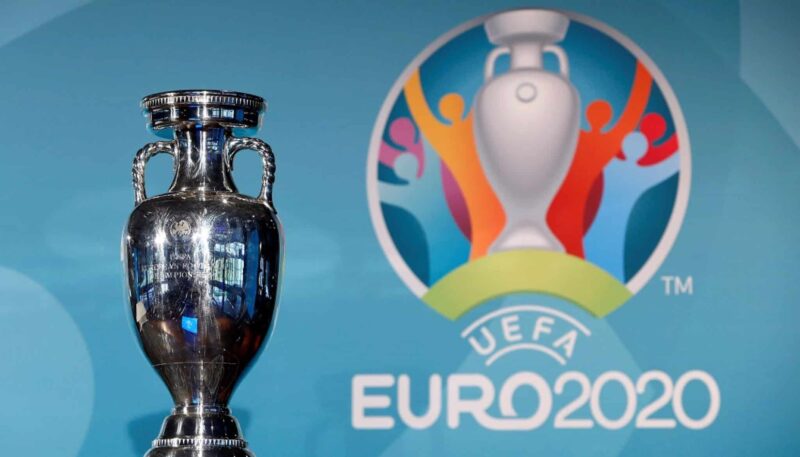 The Euro 2020 qualifying is almost over with just two rounds of group matches now remaining, this means teams are starting to book their place in the draw for Euro 2020 already. Here is all you need to know about the European Championships group stage draw for Euro 2020.
There has been a unique seeding system for Euro 2020 because of the uniqueness of the tournament. Instead of their being one host, matches will be played all around Europe so with that in mind, UEFA decided that seedings for the group stage draw would be based only on Euro 2020 qualifying.
When is the Euro 2020 finals group stage draw?
The draw takes place on Saturday 30th November in Bucharest, Romania. The draw should take around 20 minutes to complete and it comes 11 days after the last group stage matches in qualifying. In another change to normal proceedings, the draw for the Euro 2020 group stages will take place before the play-offs have been played.
When are the play-offs for Euro 2020 qualifying?
The play-offs to decide the last four places at Euro 2020 are taking place in March 2020.
How many teams will be at Euro 2020?
A total of 24 nations will compete at Euro 2020, eight more than in past tournaments. 20 of those teams will qualify from the Euro 2020 qualifying groups and the remaining four places will be made up of teams from the play-offs. These play-offs are decided by how nations performed in the Nations League. More on that below.
Which countries are hosting Euro 2020?
Instead of having just one or two Euro 2020 hosts, there are going to be 12 host nations for this tournament. That makes the draw process more complicated as the host nations have to be put in a group where fixtures on their home turf are scheduled (where possible). For example, England are sure to be in group D because Wembley is hosting three group stages matches.
See where each team must be in the groups below:
Group A must contain Italy and Azerbaijan.
Group B must contain Russia and Denmark.
Group C must contain Netherlands and Romania.
Group D must contain England and Scotland.
Group E must contain Spain and Republic of Ireland.
Group F must contain Germany and Hungary.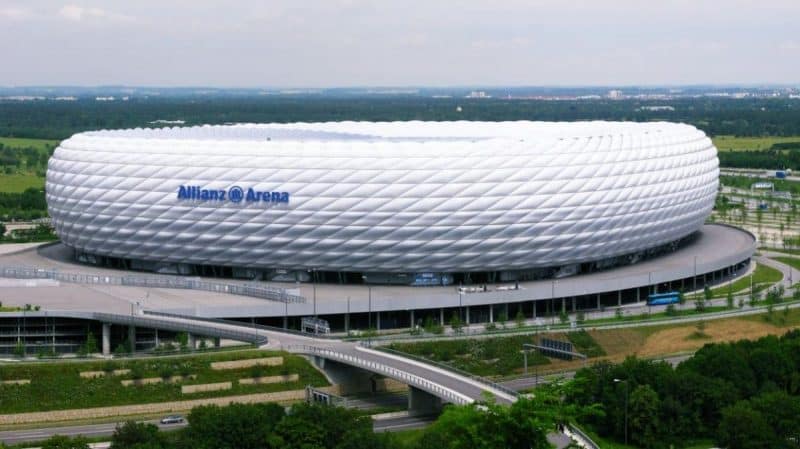 The Allianz Arena in Germany will host Group F fixtures and a Euro 2020 quarter-final.
How will the Euro 2020 pot seedings be decided?
UEFA have decided that pot seedings for the Euro 2020 draw will only be based on the Euro 2020 qualifying process. Not their current World Ranking or performances at past tournaments. This means that some 'big' nations will be left in the lower pots of the draw. Group winners will be ranked from 1-10 and second-placed finishers from 11-20. The four play-off winners will make up the final four places.
Teams will then be put in pots of six teams. With the six best-placed finishers making up pot 1, the next six go into pot 2 etc.
However, if there are a pair of host nations (see above) in the same pot, UEFA will have to adjust the pots to ensure. For example, if Russia and Denmark are both in the same Euro 2020 draw pot, then a nation will have to swap with one of those teams to ensure that both Russia and Denmark can be drawn together in pot B.
Who will be in pot 1 for the Euro 2020 draw?
As things stand, the current teams in pot 1 looks like this:
Italy, Belgium, Ukraine, England, Netherlands, Spain
Italy are guaranteed to be seeded and the other nations will also be seeded if they win their remaining matches. Group C is currently the most interesting with Netherlands and Germany both on 15 points. Germany need to win that group otherwise they will be in pot 2 and Portugal are now certain to be in pot 3 despite winning Euro 2016. Their defeat against Ukraine means they've dropped seven points in qualifying.
Read More: See the latest Euro 2020 predictions and betting tips.
How do the Euro 2020 draw pots look as things stand?
Pot 1: Italy, Belgium, Ukraine, England, Netherlands, Spain
Pot 2: Poland, Turkey, Croatia, Republic of Ireland, Russia, Germany
Pot 3: France, Denmark, Czech Republic, Portugal, Austria, Sweden
Pot 4: Finland, Hungary, Switzerland, Bosnia, Scotland, Georgia
France are likely to be in pot 3 after dropping points against Turkey.
How do the Euro 2020 play-offs work?
This is where things get a bit more complicated. As well as the 20 teams who have qualifying for Euro 2020 through the traditional qualifying route, the final four places will be made up of teams from the play-offs. These play-off paths have been decided from the final standings in the UEFA National League which concluded earlier this year.
If there are only one host nation in a particular play-off path, they will automatically be assigned to their group (as in the list above) e.g. Scotland would automatically go in Group D.
16 Nations will be involved, competing for the final four places.
The group winners will all take part in the play-offs, unless they qualify automatically through the Euro 2020 qualifying group process.
If the group winner has already qualified, their spot will go to the next best-ranked team from that UEFA Nations League.
If a league doesn't have four teams to compete, the next best-ranked side from the league below will move up e.g. if League A only has three teams in the play-off, the next best ranked side from League B will go into the League A path.
The 16 teams will then be divided into four groups, each with their own play-off path.
Each route will feature two single-legged semi-finals (the best performing team play at home) and then the winners of those semi-finals go into a final. With the home team decided by a draw.
The winners of the four finals get a place at Euro 2020.
Prohibited clashes at Euro 2020
There are some teams who cannot meet eachother in the group stage draw of Euro 2020 but they can meet in the knockout rounds. The following nations have to be kept apart at the group stage draw:
Armenia/Azerbaijan
Bosnia-Herzegovina/Kosovo
Serbia/Kosovo
Spain/Gibraltar
Ukraine/Russia
There is a chance that this will affect the draw, especially if Ukraine are confirmed as a seeded nation. As things stand, four of the six nations who are seeded are also hosts, so they automatically get assigned their group. That would leave Belgium and Ukraine. Ukraine cannot be placed in Group B with Russia (and Denmark), so they would automatically be assigned Group F with Germany and Hungary. That means Belgium have to go into Group B.
Euro 2020 Stadium List
Group A: Stadio Olimpico, Rome (Italy) and Olympic Stadium, Baku (Azerbaijan)
Group B: Krestovsky Stadium, Saint Petersburg (Russia) and Parken Stadium, Copenhagen (Denmark)
Group C: Johan Cruyff Arena, Amsterdam (Netherlands) and Arena Naționala, Bucharest (Romania)
Group D: Wembley Stadium, London (England) and Hampden Park, Glasgow (Scotland)
Group E: San Mames, Bilbao (Spain) and Aviva Stadium, Dublin (Republic of Ireland)
Group F: Allianz Arena, Munich (Germany) and Ferenc Puskas Stadium, Budapest (Hungary)
Round of 16: Wembley Stadium, London (England), Parken Stadium, Copenhagen (Denmark), Arena Naționala, Bucharest (Romania), Johan Cruyff Arena, Amsterdam (Netherlands), Aviva Stadium, Dublin (Republic of Ireland), San Mames, Bilbao (Spain), Ferenc Puskas Stadium, Budapest (Hungary), Hampden Park, Glasgow (Scotland)
Quarter-finals: Allianz Arena, Munich (Germany), Olympic Stadium, Baku (Azerbaijan), Krestovsky Stadium, Saint Petersburg (Russia), Stadio Olimpico, Rome (Italy)
Semi-finals and final: Wembley Stadium, London (England)
Relevant news