West Ham's Relegation Odds Following David Moyes Appointment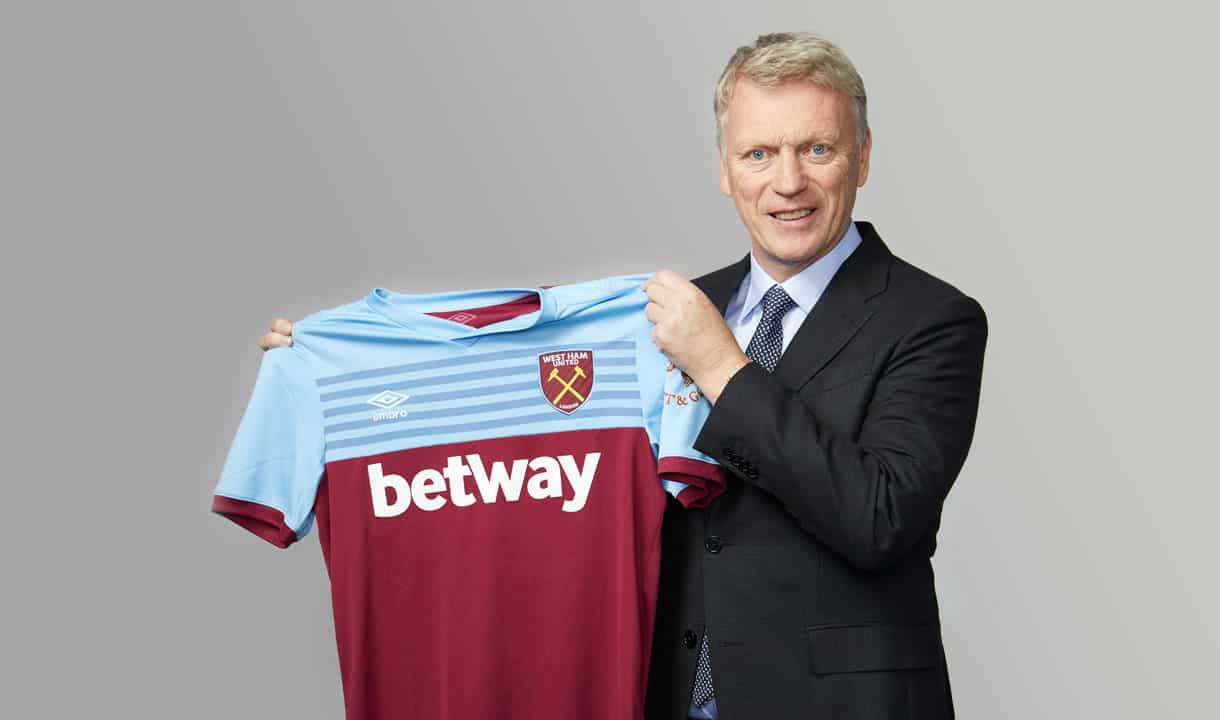 West Ham United moved quickly to replace the sacked Manuel Pellegrini, replacing him with David Moyes in-time to take charge of their New Years' Day fixture against Bournemouth, but what are the odds for West Ham to get relegated this season?
There was a lot of unrest on Social Media when Moyes was reappointed as the West Ham boss, with very few Hammers fans showing their willingness to get behind their former boss.
It is seen by a big step backwards for the Hammers, who are now relying on a manager who was in charge for 31 matches to the end of the 2017/18 season, in which he ensured that Wets Ham remained a Premier League club.
Moyes MUST keep West Ham in the Premier League again
David Moyes has signed an 18 month contract at West Ham, but if this side get relegated from the Premier League, there is no doubt the West Ham owners will act again and end his tenure.
Following their survival from relegation during Moyes' first spell in charge, he was thanks and applauded by the West Ham fans on a lap of honour, before the board decided not to renew his contract and instead appoint a "high-calibre figure who will lead the club into an exciting future."
Despite appointing a high calibre figure in Premier League winning manager Manuel Pellegrini, things didn't work out and now David Sullivan and Gold have gone running back to David Moyes.
Moyes was clearly not a good enough appointment when West Ham wanted a manager to lead them into that exciting future, so now the job of the Scot is merely to lead them to Premier League safety.
The club currently sit in 17th place following defeat to Leicester's reserve team on a few days ago, just one point above the drop zone. With Watford doing well under new manager Nigel Pearson and Southampton picking up points thanks to in-form Dany Ings, there will be West Ham fans seriously worried about their top flight future given the money the club have spent on the likes of Filipe Anderson, Yarmelenko and Sebastien Haller.
Moyes needs to get the Hammers fans on-side
This certainly is seen as a step backwards by West Ham fans, especially as they have seen Everton appoint one of the most decorated managers in World football just a couple of weeks ago.
This now leaves Moyes with a huge job on his hands both on and off the pitch. Defying the relegation odds and keeping West Ham in the Premier League is one thing, getting the passionate Hammers fans onside is quite another.
Moyes won 29% of his matches in his first stint as West Ham manager and kept them in the Premier League. However, since he left Everton he has been a failure at Manchester United, Sunderland and Real Sociedad.
There is no doubt that West Ham have a talented squad, but their fans are unlikely to accept an end of season relegation battle as a successful campaign. The squad is littered with talent so David Moyes will have to balance his usual defensive style with getting the ball to Anderson, Fornals and Haller at the top end of the pitch in order to get the West Ham fans back onside.
What are the odds for West Ham to be relegated?
At the time of writing, the odds for West Ham to be relegated from the Premier League this season are 5/2 and that is with Paddy Power. The favourites to be relegated are Norwich City at 1/12 and Aston Villa are second favourites at 4/7.
Then come Watford at 8/11 and West Ham at 5/2.
Struggling Bournemouth are 13/5 and Southampton are 5/1. Newcastle have had a decent first half of the season but did suffer a home loss to Everton at the weekend. They're also 5/1 in the Premier League relegation odds.
Get a £20 free bet to bet on the Premier League relegation odds
Bet £20 on any Premier League team to be relegated and if the team do not get relegated, you will get a £20 CASH refund.
e.g bet £20 on West Ham to be relegated at odds of 5/2 – if they get relegated you'll win £70.
If they don't get relegated you'll get a £20 CASH REFUND.
[global_advert id="37955″]
Social Media reaction to West Ham appointing Moyes
Looks like that's West Ham relegated https://t.co/esn7sNiAYy

— callum (@CNaisbett) December 29, 2019
"Moyes got the results to keep us up last time"

Everton 4-0 West Ham
West Ham 2-3 Newcastle
Brighton 3-1 West Ham
Wigan 2-0 West Ham
Liverpool 4-1 West Ham
Swansea 4-1 West Ham
West Ham 0-3 Burnley
Arsenal 4-1 West Ham

Biggest myth out there. We were saved by 3 worse teams.

— Marcus Johns (@Johnsie31) December 29, 2019
2017: West Ham hire David Moyes

2018: West Ham replace David Moyes with Manuel Pellegrini

2019: West Ham replace Manuel Pellegrini with David Moyes pic.twitter.com/1LbrYmLyhg

— ⚒ Jack Himself ⚒ (@jackgambardella) December 29, 2019
Relevant news