Three Lions on a Shirt: The Best England World Cup Kits Ever
The Three Lions have been an iconic symbol of English football for generations. They've been emblazoned on the famous white shirt since the nation's first international way back in 1872.
Since then, England have had some really stylish kits, and plenty to forget too. The 2000s were not a good decade for our green and pleasant land.
But which World Cup kits are the true greats? We take a look back over previous tournaments to unveil the best of all-time…
England 66 Away Shirt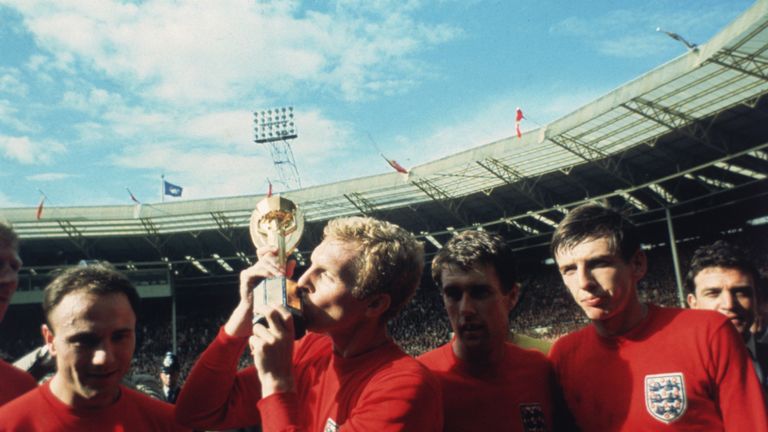 There's little more iconic than the image of Bobby Moore lifting that Jules Rimet trophy aloft. Many kits have tried to replicate that, inspire the country and channel that inner 1966 spirit. But of course, that feat has never been repeated.
Nike have taken inspiration again for the 2018 kit, but with the England World Cup odds placing Gareth Southgate's men at 16/1, it's looking unlikely.
The red shirt, white shorts and red socks of '66 set the bar for classy shirts over the years and with the success that went alongside that, it'll be forever remembered as the very best.
Italia 90 Home Shirt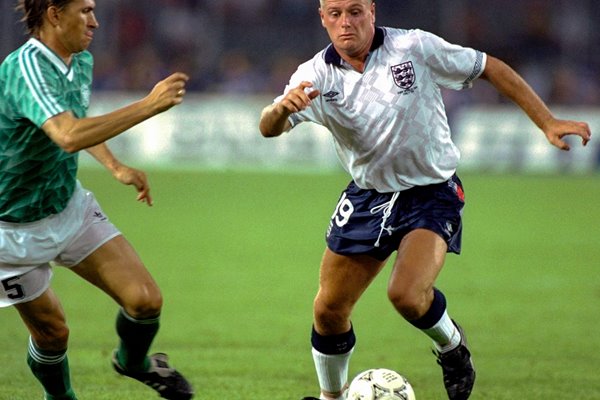 1990 was such an emotional tournament for England. The story of Italia 90 can be seen in the fantastic documentary One Night in Turin. That was a night that will never be forgotten. Gazza was just an inch away from sealing a place in the final, while Chris Waddle and Stuart Pearce's missed penalties sent them home.
The Three Lions have never been closer to another World Cup title, and they did it in real style with their 1990 home shirt. The white on white pattern is classic 90s, while the collar added a smartness to it.
Worn by the likes of Gary Lineker, Bryan Robson and Paul Gascoigne, it's a shirt that will always define 'what might have been'.
Spain 82 Home Shirt
There aren't many England shirts that aren't all white, and those are rarely classics. However, the one exception is the Admiral shirt the Three Lions wore to the 1982 World Cup in Spain.
England actually went unbeaten through that tournament, but two draws in the Second Round saw them eliminated. The shirt though stands long in the memory and the white with red and blue stripes is perhaps the best effort we've ever had that isn't simply a block of white. See the England World Cup tips for the 2018 tournament to get an idea of their chances of winning the tournament this summer.
It'll forever be lauded as one of the best England shirts ever and was worn by the likes of Kevin Keegan, Glenn Hoddle and Trevor Francis.
France 98 Away Shirt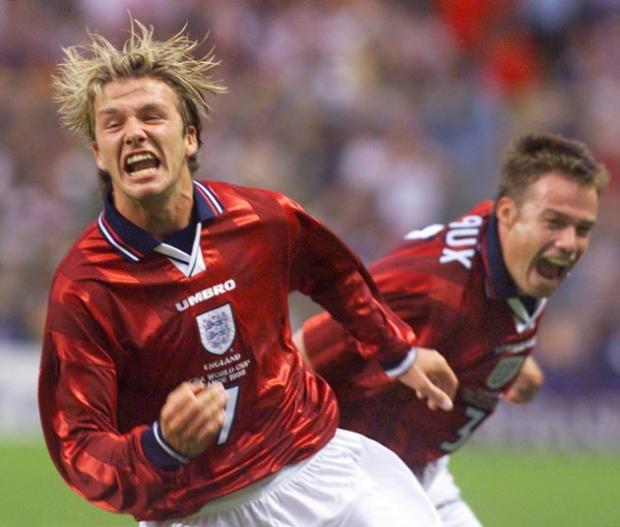 France 1998 will be largely remembered for what went on in their home strip. There was Michael Owen's wondergoal and that fateful sending off of David Beckham.
It was Beckham's free kick against Colombia which saw them reach the knockout stages though in one of the smartest England kits of the last 20 years.
The red Umbro strip had a large St Georges cross pattern on the front and was worn by some of the best players in recent history including Beckham, Alan Shearer, Tony Adams, Paul Scholes and current England boss Gareth Southgate.
Again, there's a likeness in the pattern to this year's World Cup away shirt. But which players will Southgate be choosing to wear it?
Japan & Korea 02 Home Shirt
England's 2002 World Cup campaign ended in defeat to Brazil thanks to a Ronaldinho wonder goal, but the kit will perhaps always be remembered.
This isn't due to that defeat, but rather what happened in qualifying. It's a result that will go down in history – Germany 1-5 England.
The World Cup wasn't a terrible affair though, particularly if you look back over recent tournaments. They were knocked out in the Quarter Final against the side that would go on to win it and generally performed well.
David Beckham earned redemption in the Group Stage with a goal to beat Argentina, while a win against a Denmark gave everyone hope.
The kit itself was perhaps the standout shirt of the 2000s, with a red stripe running down the left hand side of the shirt. It was a subtle drop of colour that made it that little bit different to usual.
Relevant news