A-Z of Football Betting Terms and their Meanings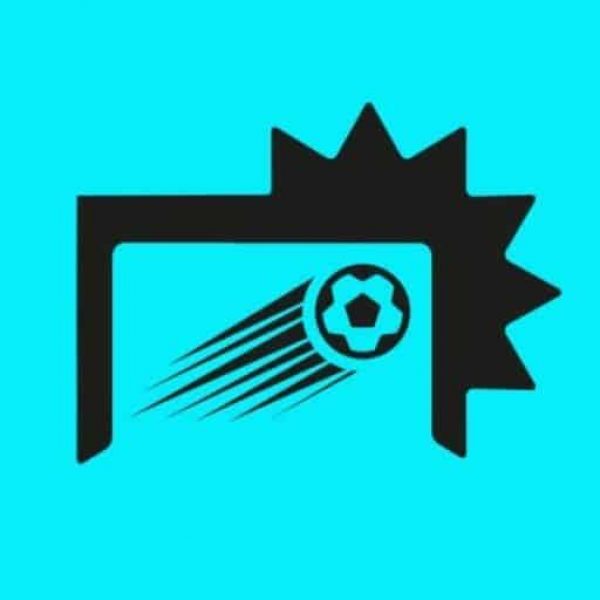 The world of football betting is sometimes a daunting one, especially if you're new to the game. Have you heard your mates taking about their NAP of the day and wondering how long the sleep lasted? You need our A-Z guide of football betting terms and their meanings.
Accumulator
One of the most popular ways of betting on football there is. An accumulator is traditionally made up of four selections or more and you can use any markets. The most popular is the simple win-draw-win market where you pick four or more teams to win their matches. See our football accumulator tips if you need some inspiration.
Both Teams to Score
Another very popular way of betting on football, and one that could even take over football accumulators as the most popular. When betting on a both teams to score bet you need to pick matches where you think both teams will score at least one goal – easy!
Cash Out
A relatively new addition to the football betting terms. Bookies who offer cash out will give you a running value of your bet and the option to 'cash out'. Should you choose to cash out you will secure the cash out value. Be aware though that if the bet wins you will only receive the amount you cashed out. If the bet loses, you've beaten the bookies and got the cash-out at the right time.
Draw No Bet
This is a type of bet you can do on individual matches. You'd normally only use this market when you're betting on the underdog in a match. There are only two outcomes to bet on – home win or away win. If the match is a draw you get your stake refunded – hence the 'no bet' art of the name. It is a great market to use when you don't fancy a favourite to win the match in question.
Exact Total Goals
In this bet you have to predict how many goals you think will be in the match exactly. You get better odds for this than you would a 'total goals' or 'over/under goals' bet because you need to nail the number exactly. The total goals will be from both teams, so if it's 2-1 the winning bet would need to be on 3 total goals.
First Goalscorer
One of our favourite football betting tips here at Thatsagoal. Predict who will score the first goal of the match you're betting on. Note that if the first goal in the game in an own goal, the 'first goalscorer' for betting purposes will be the next goalscorer.
Goals Over/Under
This bet requires you to predict the amount of goals in a match, over or under the line. The line is always in 0.5 increments, so over or under 0.5 means if there is one goal or more and you bet on over 0.5, your bet is a winner. Obviously, the odds reflect the likelihood of each event and the most popular goals over/under is to select over or under 2.5 goals.
Half-time/Full-time Result
This is also shortened to HT/FT. Bet on the result of the match at half-time AND full-time. You need to get both predictions right for this bet to be a winning one. There is great value to be had if you can find a team to be winning at half-time but lose at full-time. The problem is finding that bet!
In-play
One of the most popular types of betting, especially with the introduction of betting on mobile and betting apps. In-play betting simply means you bet on the match while it is being played. There are numerous markets available to bet on in-play including next goalscorer, correct score or team to win.
Jolly
The slang term for the favourite. This more of a horse racing term but the favourite to win any football match can also be called the Jolly.
Kick-off
Where pre-match betting changes to in-play betting. Once matches kick-off some bookies reduce the amount of markets you can bet on so try and get your pre-match bets on before kick-off to avoid missing out on the best odds.
Longshot
A longshot in football betting terms means a longer odds bet. This could be an accumulator with really big odds or a both teams to score accumulator with something like 10 selections. Longshot is also a term used when one team is a heavy outsider against a strong favourite. For example, a League Two team would be a big longshot away at Manchester City in the FA Cup.
Most Booking Points
You can bet on a team to have the most booking points in a match. Booking points are calculated by giving 10 points for a yellow card, and 25 points for a red. The team who accumulates the most amount of points would be the most booking points winner.
NAP
Nap originates from horse racing betting and simply means the best bet of the day in football betting terms. Think of it like this – you're only going to have one bet today, so pick something you have a strong opinion about – this would be your NAP.
Odds
When doing a bet you will need odds. The odds for a bet are what the bookmaker decides and we'd always recommend having a few different bookmaker accounts to ensure you always get the best odds for whatever bet you are placing. You should use an odds comparison site like Oddschecker and you can see the current free bets available.
Premier League Betting Tips
The English top flight is one of the most punted of all the leagues and cups across the world. We keep our Premier League predictions section filled with the latest tips. The Premier League is always a good place to start your football betting because it is such a well-known league and even with basic knowledge you could get some winning bets.
Qualify (To)
OK we struggled to find a Q for our football betting terms and meaning, but you can bet on a team to qualify in cup matches. This is a great market on two legged matches because your bet could theoretically be an almost guaranteed winner after the first leg. This could also work the other way, imagine you had bet on Barcelona to qualify vs PSG in the Champions League when won the second leg 6-1 to go through 6-5 on aggregate.
Result and Total Goals
This bet comes in two parts. You need to predict which team will win, and how many goals will be in the match. The total goals section of the bet will once again be in the over/under format as we discussed in the Goals Over/Under part of this football betting terms article. For example, you might pick Manchester City to win with over 2.5 goals in the match.
Scorecast
One of the hardest bets to nail. For this type of bet you need to predict the correct score at full-time AND the first goalscorer in the match. You always get big odds for these bets but good luck landing one!
Treble
A treble is a popular bet, call it a smaller accumulator. As the name suggests, this is made up of three selections. Normally you would pick three teams to win but you could also do a both teams to score treble, or as you will see in our both teams to score and win tips, we always do a Saturday afternoon BTTS and win treble where the odds are usually well over 40/1.
[global_advert id="37951″]
Under 2.5 Goals
Another match where Jose Mouinho is likely to park the bus? You'll be wanting the under 2.5 goals market. This bet requires two goals or less in the match for the bet to be a winning one. It's not the most exciting of bets when you're watching the match live because you're constantly hoping no goals are scored.
Vs
There will always be two teams playing in any football fixture and you will also get a 'vs' in the middle of them, or 'v'.
Winning Margin
As well as just betting on either team to win, you could bet on the winning margin. For example, you could bet on Liverpool to win by exactly two goals. This is a good way of getting some bigger odds, especially when a team is a short price just to win the match.
X……
Get in touch on Twitter if you can think of a football betting term beginning with X @thatsagoal!
Yankee
Another term more related to horse racing here but it's made it into our football betting terms and meanings by default. A Yankee is made up of 11 bets and four selections in total. This is a good bet to place when selecting a few mid-range betting odds – or longer odds in search of a life changing payout. For a Yankee bet you need two or more selections to win to get a return. The more win, the more money you get. A Yankee consists of six doubles, four trebles and one 4-fold.
Zero
The amount of money you get back from a bet on Liverpool to win the Premier League (sorry, Liverpool fans).
Relevant news