How to win £160 from a £10 bet on Saturday's Football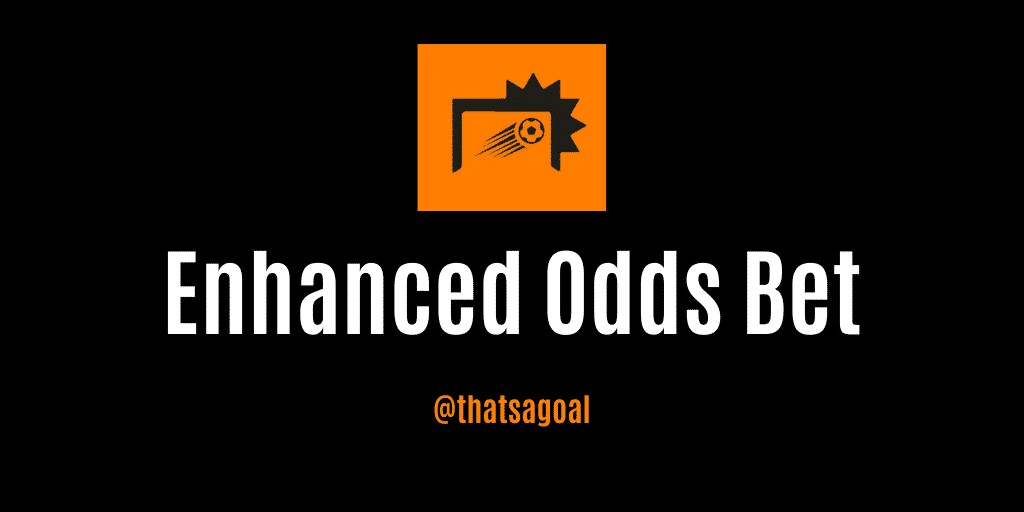 Thanks to a new Grosvenor Sport sign-up offer, we can get double the odds for our first bet this weekend with the winnings page in cash. That means that the odds for this Saturday afternoon 4-fold will be doubled from 15/2 to 15/1, meaning you'll win £160 if it's a winner.
You do not need to follow our football tip to get this offer, you can choose whichever bet you like and if it's your first bet at Grosvenor Sport, you will get the odds for it DOUBLED.
How to get this weekend's odds doubled:
1 Activate the offer using this Grosvenor Sport link
2 Add your bet to the betslip
3 Select the '100% odds boost'
4 Place your £10 bet at the doubled odds
For example, bet on a 10/1 and you'll get it doubled to 20/1, a 50/1 bet would be doubled to 100/1 etc.
The winnings will be paid as cash and you can bet £10 on the bet at double odds.
Our Saturday 4-fold with DOUBLED Odds
With this bet, instead of getting odds of 15/2, they will be doubled using the 100% odds boost chip in your Grosvenor betslip. This means you'll get 15/1 instead of 15/2 for the bet. A total payout of £160 compared to the £85 you'd get at the normal odds.
Relevant news