England's Stage of Elimination: Final or Bust? The Latest Odds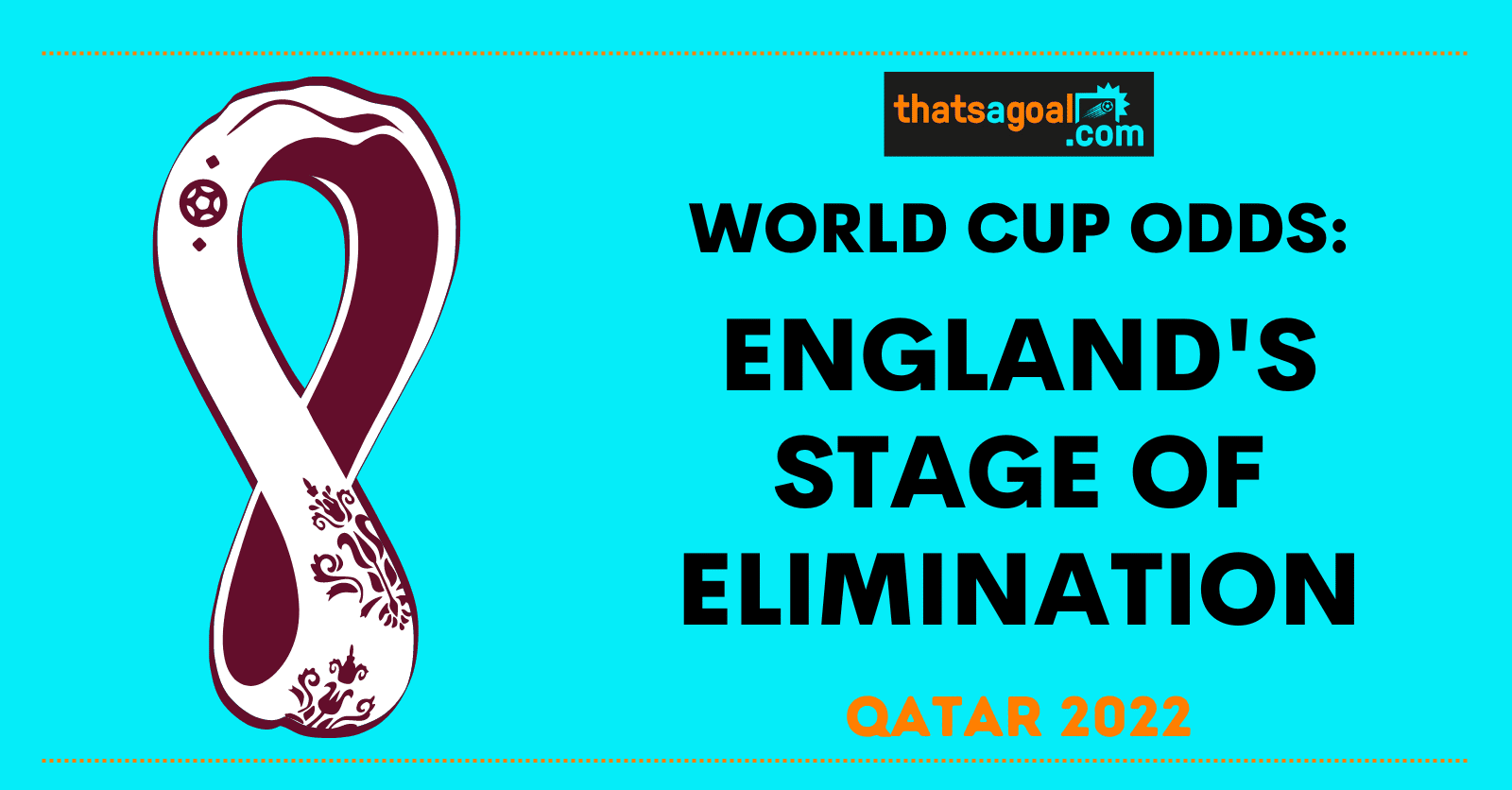 It's fair to say that there's a little bit of pressure on Gareth Southgate going into this winter's World Cup. 
Despite having reached the semi finals and final of the last two major tournaments, a dip in form since last summer's European Championships has led many to criticise not only results, but the brand of football being played by the former defender. 
That said, the Three Lions will once again be looking to go into the latter stages of the tournament, and potentially even win the World Cup in Qatar, but with the likes of Brazil, France, Argentina and Belgium, to name a few, also battling for the same prize, what are the bookmakers saying about just how far England are likely to progress?
Group Stage – 6/1
Paddy Power are pricing England at 6/1 to not qualify from Group A and that feels an awful long shot with the quality and depth the Three Lions have. England are joined by Wales, USA and Iran in their group, with the latter up first. That should see three points on the board immediately, and paint a much clearer picture of what England need from the remaining two fixtures.
It would require monumental mistakes for the nation not to qualify and we'd expect them to top Group A.
Round of 16 – 11/5
The Round of 16 will see the team face either the runner-up or winner of Group A, depending on their own finishing position. As we expect them to top the group, that would be the runner up of Group A, which on paper would likely be Senegal.
The Netherlands are favourites to top Group A, with Senegal significantly behind them, while Ecuador could also sneak in. However, whichever nations do qualify from Group A, and whichever nation England has to play, you would expect them to have the strength to beat and move on to the Quarter Finals.
Quarter Final – 12/5
Naturally, the number of possibilities in terms of potential opponents rises as England reach the Quarter Final. Finish runner-up in the Group, and they will take on either the winners of Group C or runner up of Group D, which according to the bookmakers would be either Argentina or Denmark.
That would prove a tricky tie for the Three Lions, and if they were to face Argentina, England's defensive frailties could become apparent. We'd perhaps back the South Americans in this instance, and England's journey coming to an end. 
Finish as winner of Group B, as we expect, and it'll be the winners of Group D or runner-up of Group C, which paints another difficult prospect, but one that could be more navigable. Poland or Mexico are expected to be Group C runners-up, while France are being tipped to struggle at the tournament by many pundits. 
Semi Final – 9/2
Paddy Power, and most bookmakers, are pricing the Semi Final as a bit more of a long shot, and looking at the Quarter Final especially, it's perhaps rightly so. At either side of the draw they could face a host of big nations that could be one step too far, particularly given the current form of the England side as a collective.
On their day though, they have some of the world's biggest and best stars, and you can back England to reach the Final at 7/2 with Paddy Power.
The Final 
Should England go all the way, Gareth Southgate's men are priced at 15/2 as the outright winner of the tournament, while they are also priced the same as a runner-up, in what would be another remarkable achievement for the nation.
England Stage of World Cup Elimination Prediction
Our Prediction: Quarter Final at 12/5 with Paddy Power
World Cup Sign-up Offers
Read More:
World Cup Golden Ball betting tips – who will be best player in Qatar?
Five dark horse betting tips for the World Cup in Qatar
Relevant news