Europa League Final: A Look Back at Arsenal's Journey to Baku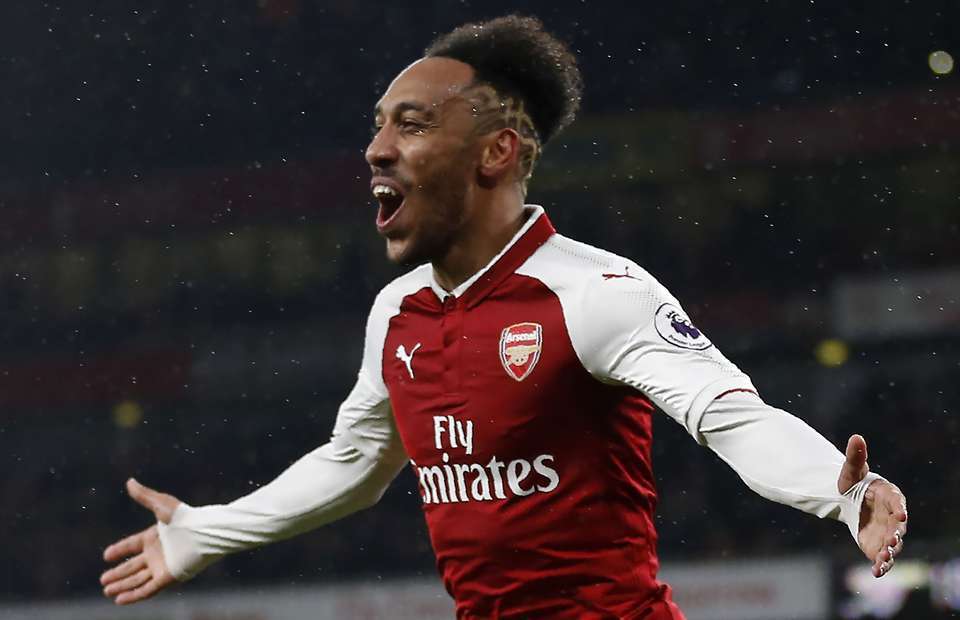 Arsenal have made it all the way to the 2019 Europa League final in Baku where they will play Chelsea, and we're going to take a look back at their journey through the tournament including all 14 matches.
The campaign started for Arsenal in Europa League Group E alongside Sporting CP, Vorskla and Qarabag FK. They picked up 16 points to top the group, winning their first three matches before a 0-0 draw against their nearest rivals Sporting. They had already won the reverse fixture in Portugal to put themselves in command of the group. The rest was plain sailing and Arsenal were into the knock-out rounds.
The highlight of Arsenal's Europa League group stage campaign was the 1-0 win at Sporting CP, where a late Danny Welbeck goal secured a 1-0 victory for Unai Emery's side. That was their 11th win in a row and at that stage of the season, Arsenal looked set for a very good campaign both domestically and in Europe.
Highlights: Sporting CP 0-1 Arsenal (Europa League 2019)
After successfully going unbeaten in Group E, the Gunners were now one of the favourites in the Europa League odds to win the tournament but the knockout stages started badly for Unai Emery's side.
BATE 1-0 Arsenal (Europa League last 32 first leg )
There were over 800 Arsenal fans in Belarus but they were left disappointed when their side lost the first leg 1-0. It was one of the shocks of the tournament and left Arsenal's Europa League hopes relying on a second leg comeback. The goal for BATE came on the stroke of half-time but things got worse for the Gunners with five minutes remaining when Lacazette was sent off an elbow into the face of the BATE left-back.
It was a poor performance from the Gunners but BATE celebrated only their second ever win over English opposition.
Arsenal 3-0 BATE (Europa League last 32 second leg)
After the shock result in Belarus, Arsenal knew they had to improve in the second leg of this last 32 tie, and that is exactly what they did. Goals from defenders Mustafi and Sokratis plus an early own goal, meant Unai Emery's side had avoided anymore embarrassment and made it through to the last 16 of the Europa League.
Rennes 3-1 Arsenal (Europa League last 16 first leg)
You would have thought Arsenal had learnt from the disappointment of the first leg in the last 32 against BATE, but they hadn't and their trip to France threw up an even worse result for the travelling Arsenal fans. Things started well with Alex Iwobi scoring after three minutes, but three second half goals from Rennes left Arsenal's Europa League final position in the balance.
Arsenal 3-0 Rennes (Europa League last 16 second leg)
Arsenal needed another good performance at the Emirates Stadium to keep their Europa League hopes alive, and that is exactly what they got. Striker Pierre-Emerick Aubameyang was the difference with two goals and the vital clean sheet meant Arsenal's Europa League journey continued into the last eight.
Arsenal 2-0 Napoli (Europa League quarter finals first leg)
In what looked like their toughest Europa League fixture so far, Arsenal easilly brushed aside Serie A side Napoli. Aaron Ramsey got the early goal and things got better for Arsenal when Koulibaly deflected in a Torreira shot on 25 minutes. That's how it ended and Arsenal had one foot in the Europa League semi-finals. That left Carlo Ancelotti's team with a mountain to climb back in Italy.
Napoli 0-1 Arsenal (Europa League quarter final second leg)
In control of the tie, Arsenal went to Italy looking for an away goal and that is exactly what they got thanks to a stunning Lacazette free kick after 35 minutes. That killed the tie off and Arsenal were into the semi-finals.
Arsenal 3-1 Valencia (Europa League semi-final first leg)
Arsenal were handed a tricky draw in the Europa League semi-finals against La Liga side Valencia, and with the first leg at home they knew they had to get a first leg lead. That is exactly what they did and the last minute Aubameyang goal to make it 3-1 put the tie firmly in Arsenal's control. They had made their toughest Europa League fixture to date look easy.
Valencia 2-4 Arsenal (Europa League semi-final second leg)
All eyes turned to Spain for the second leg of this Europa League semi-final, with the Gunners having a two goal cushion, however Valencia still had hope with their away goal and that hope increased after 11 minutes when they took the lead. A few minutes later though, Aubameyang scored again in the 50th minute Lacazette scored to put the Europa League final beyond Valencia. There were a few more goals including an Aubameyang hat-trick and it was Arsenal's night.
2019 Europa League Final Predictions
After a couple of worrying moments in the knock-out stages, Arsenal had done it. They will now take their place in the final and you can see our Europa League final predictions including which team we think will win the trophy and what the correct score will be. Arsenal will play Chelsea in Baku on Wednesday 29th May in the first ever all English Europa League final.
Relevant news