The Problems at Manchester United – who is to blame? The Players? The Manager? The Board?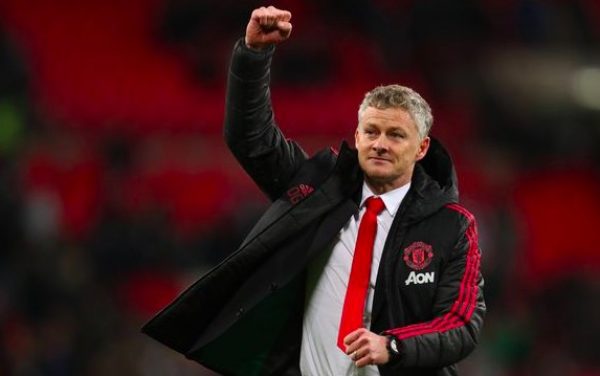 The story of Manchester United post-Sir Alex is one known by many.
They were so successful under the Scot, but they've been in a downward spiral since he retired from managing.
Right now, they may be at their lowest point yet.
We've had a look at the broader problems at the club.
Are the players the problem at Manchester United?
Manchester United's wage bill is huge.
It's one of the biggest in Europe and the biggest in the Premier League; but what do they have to show for it?
The answer is a lot of deadwood and very few world-class players.
Juan Mata. Phil Jones. Luke Shaw. Jesse Lingard.
United sign plenty of players every window, yet have failed in their recruitment and failed to shift players that are simply not good enough for the supposed biggest club in the world.
In comparison to the top teams, such as Manchester City, or even just the likes of Tottenham, their team is way off in terms ofquality.
José Mourinho, United's former manager, said it himself. He was crying out for signings at United, but said his squad at Tottenham is fine.
Gary Neville: "When you're chasing a goal at 0-0 and you're bringing on Dalot and Lingard in the 88th minute, that tells you exactly where this club is at"

— The Man Utd Way (@TheManUtdWay) February 1, 2020
United rank second in the net spend table over the last five years, below just Manchester City, yet their squad is poor.
The players simply aren't good enough.
Is Ole Gunnar Solskjaer the problem?
Ole Gunnar Solskjær, to be fair to him, made it almost impossible for the higher-ups at Manchester United not to give him the job.
He was hugely successful in his interim role – most notably when he masterminded his side through a difficult Champions League last 16 second-leg tie away at PSG.
He was, though, made into a meme that day. Gary Neville made him look like Jesus by asking him what salary he wanted and where he wanted his statue, and Rio Ferdinand's famous words 'Man United are back, baby' live long in the memory of all.
Since he's had the job permanently, however, it's been bad.
He's won just 21 of his 49 games since then, and that's simply not good enough.
Ole Gunnar Solskjaer is an absolute joke, worst United Manager in their History.

10 PL Wins in 10 Months #OleOut

— Davide Mario Santaro (@DavideSantaro) February 2, 2020
Some forget how bad he was at Cardiff, his only other Premier League stint – he got them relegated and won just nine games from 30 at 1.07 points per game.
He came from Molde in Norway, and even their fans wanted him out when he was there.
Now he's managing Manchester United, it's going the way it is, and he's still in a job? Give us a break.
Ole is at the wheel, and he really shouldn't be.
Are the Manchester United board & Ed Woodward to blame?
Missiles and Ed Woodward. We know the story.
The Glazers, Manchester United's owners, have copped a lot of criticism from fans, but the main target of abuse of late has been the chief executive.
The main problem is that he's not a football man. Originally, he was an accountant and banker – football men should be making football decisions at football clubs, especially those the size of Manchester United.
He wants credit for signing a player when that's his job, but then he doesn't want criticism when it goes wrong. His attitude that annoys fans a lot.
In reality, he needs to leave if the club are to move forward.
Matt Judge & Ed Woodward spent weeks negotiating the price with Sporting Lisbon for Bruno Fernandes just for them to fake interest from Barçelona just for us to end up paying the exact amount that Sporting Lisbon wanted at the start of the month. Dumb & Dumber man I swear.

— Ryan. 🔴 (@Vintage_Utd) January 28, 2020
Manchester United have been off their perch for years, now. They are a big club but are no longer a threatening one.
Things need to change at Old Trafford from top to bottom. The higher-ups, the manager, the players; probably even the catering staff.
We can't see it happening any time soon.
Relevant news