Is Ribery to Sheffield United the most bizarre Premier League transfer rumour ever?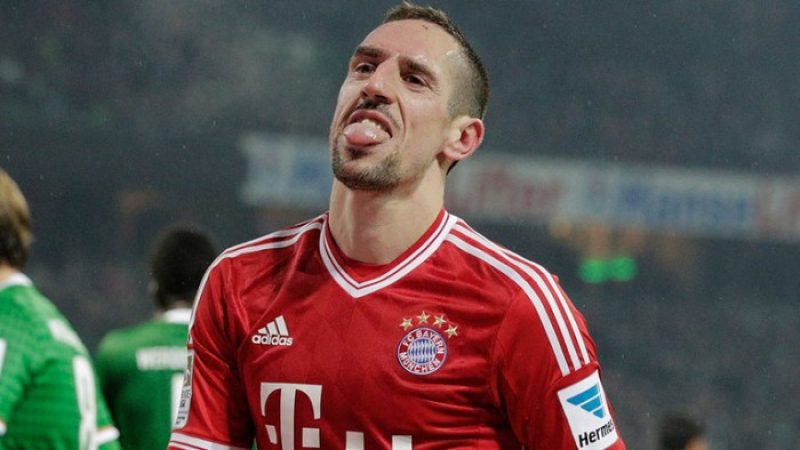 Newly promoted Sheffield United have been linked with a shock move for French legend Franck Ribery – who has just left Bayern Munich after spending 12 years in the German capital.
Chris Wilder's side are preparing for their first season back in the Premier League for 12 years following their fantastic end of season form to pip Leeds United to second spot in the Championship, and now they have been linked with an audacious move for the 36 year old French winger.
There are rumours that Ribery will look for a big pay packet as he comes towards the end of his career, with options from Qatar and Australia already on the table. But that hasn't stopped somebody starting a mad transfer rumour inside Bramall Lane. No contact has yet been made with Ribery's agent and his desire to play for a 'top European club' will probably put an end to any hopes of the bizarre transfer happening.
Ribery played for Boulogne, Ales, Brest, Metz, Galatasaray and Marseille before his move to Bayern Munich in 2007, where he won 23 trophies including the Champions League at Wembley in 2013. He retired from international football in 2014.
Read More: Sheffield United to have a 'healthy' transfer budget.
Most Bizarre Premier League Transfer Rumours Ever
There have been some memorable transfer rumours involving Premier League teams in the past, so where does the Ribery to Sheffield United rank amongst these beauties:
Robert Lewandowski to Blackburn Rovers
In 2010 Blackburn were heavily linked with a striker called Robert Lewandowski, however the Icelandic Ash Cloud prevented Lewandowski flying to the North West and that scuppered any transfer for the player. He was a bit of an unknown quantity at the time but linking the club and player now makes it a crazy transfer rumour.
Lewandoski eventually joined Borussia Dortmund before moving onto Bayern Munich.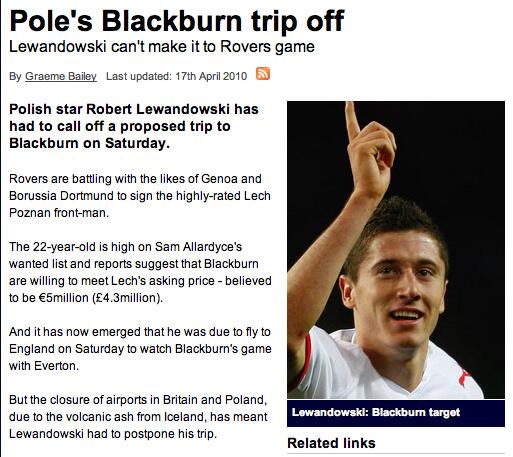 Rivaldo to Bolton Wanderers
In 2004, the Guardian and the Telegraph made the bold move to link Rivaldo to Bolton Wanderers, saying a deal was 'very close'. Sam Allardyce was the Bolton manager back then and Rivaldo had just left AC Milan and was looking for a new club. The deal sounded like it was close before Rivaldo eventually decided to join Olympiakos.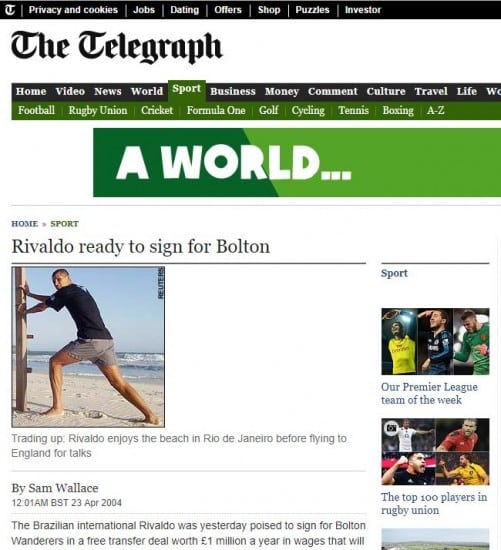 Juan Roman Riquelme to Everton
There was more than one transfer rumour that Argentina playmaker Riquelme was off to Goodison Park, but this all came to a head when their official website mistakenly published an article saying that Riquelme had completed his move to Everton. According to the report, he had signed from Villarreal in Spain but a statement was released saying the news was 'completely untrue and appeared as a result of a technical error that occurred during some maintenance work on the site'.
Carlos Puyol to Newcastle United
In the summer transfer window of 2010, Barcelona and Spain legend Carlos Puyol was reported to have been offered as a make weight for the transfer of Steven Taylor to Barcelona. Newcastle had just won the Championship title and Barcelona were reportedly interested in signing Taylor, and the Metro reported that Carlos Puyol was being offered as part of the deal.
Relevant news