Do Managers Need to Give More Respect to the FA Cup?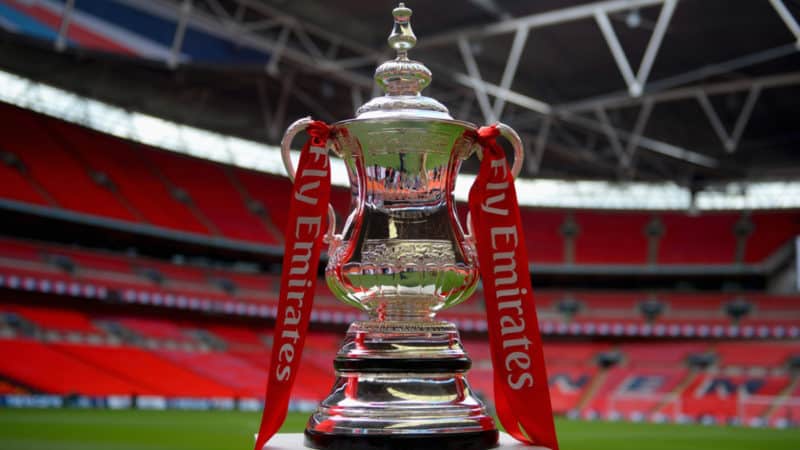 FA Cup third-round weekend is a joyous time, but mainly for the smaller clubs left in the competition. For the bigger teams, rather than the excitement of entering the oldest cup competition in football, it's, often, seen as a bit of a hindrance – why is that?
With most Premier League managers resting players for their third round tie match this weekend, Lewis has taken a look at what could be changed to make the FA Cup more appealing to the Premier League sides.
What's wrong with the FA Cup in it's current format?
In short, money. The value of the Premier League is growing by the year and it's simply too high for teams to ignore.
In 2018-19, clubs received £1.9m in prize money for every place above bottom they finished in the Premier League. Whoever wins the 2019/20 FA Cup, assuming it's a Premier League side, will receive a total just short of £6.8m, meaning a Prem team could come 17th and earn more than they would winning the FA Cup on position prize money alone.
For teams that will be battling relegation, too, the fight for survival and staying in the Premier League is worth so much more.
And, as for the top teams, the money they earn based on where they finish compared to what they'd get for winning the FA Cup, which isn't guaranteed, is extortionate.
So what do teams do? They rotate, and they get knocked out.
Brighton made eight changes from their last Premier League outing for their third-round tie against Sheffield Wednesday. Aston Villa made nine against Fulham. They're both out.
🔢 Here's how Albion take to the field for today's @EmiratesFACup tie with @swfc.

📲 Matchday Live is presented by @SnickersUKCom.#FACup#BHAFC 🔵⚪️ pic.twitter.com/Ig2At9ywxx

— Brighton & Hove Albion ⚽️ (@OfficialBHAFC) January 4, 2020
Clubs rotate, which equals worse players on the pitch, worse performances on the pitch, lower attendances in the stands, and, thus, less money.
That, again, then results in less respect for the competition. It's a vicious cycle.
Sometimes teams don't rotate. They may see the competition for what it is and go full strength.
But, then, injuries can happen. Injuries than can hamper their league form and their ability to win more money. Take West Ham; Ryan Fredericks limped off against Gillingham at the weekend – was the injury to a first 11 player worth a place in the fourth round, money-wise?
Maybe clubs rotate to save embarrassment? Everton went full strength against rivals Liverpool this weekend – Liverpool played the kids and beat them.
As strange as it may sound, if teams don't mind losing, saving the potential embarrassment of it, or preventing injuries to first-team players, isn't the worst idea.
It's money, money, money.
And whatever the reason managers may have for not picking their best sides, there's no denying it happens. A lot.
Why it is wrong
The FA Cup was pretty much established when football was. It gave teams something to compete for when there was no league, showing how old the competition is.
It's a massive, massive part of the history of English football. That deserves some respect.
It plays a crucial role in it, too. As mentioned, it was here before leagues were, so it could even be argued that the league should play second fiddle.
Unfortunately, that isn't happening. Because of the money.
And money makes the world go round, especially in an industry like football – there's no room for sentiment.
"Scrap all replays from the start." 🗣️

"We've already got too many games."

"They've done it in the Carabao Cup. It doesn't diminish that competition." ❌@JimWhite says FA Cup replays should be scrapped. 🏆

Agree? 🤔 pic.twitter.com/9GpFtDq7FO

— talkSPORT (@talkSPORT) January 6, 2020
Jim White's argument on TalkSport was to scrap FA Cup replays all together.
What needs to be done?
Maybe more money needs to be put into the FA Cup, if that's at all possible, or maybe a reminder is needed of what it means; some importance put on the completion.
Whilst there's a lack of money, however, that will be hard.
Look at teams like Crystal Palace, for example. They aren't going to be competing for Europe and they aren't going to be relegated. So why did Roy Hodgson make six changes to his side from their last Premier League game? What's the point?
Now they've been knocked out by Derby.
Why would he not want to give the cup a serious go? It's a prestigious competition, and anything can happen in knockout football.
Crystal Palace had 9 injuries and lost another 2 players in the cup game after the busiest schedule in the season.

bUt wHy dId tHeY nOt tAKe tHe fA cUp sErIOuSLy aND rEsT pLAyErS?

— Sniper (@clockendsniper) January 6, 2020
Again, it's simple. The better you do in the league, the more money you receive. It's a shame that takes priority over winning, or at least a run in, the oldest cup competition going.
Whatever the answer, it needs to be found quickly. The FA Cup is dying year on year due to managers' priorities laying elsewhere, and it shouldn't be that way.
It's time to respect the FA Cup again.
Read our Arsenal vs Leeds betting tips for tonight's final FA Cup third-round clash.
Relevant news