Can Liverpool get any better or have Jurgen Klopp's side hit their peak?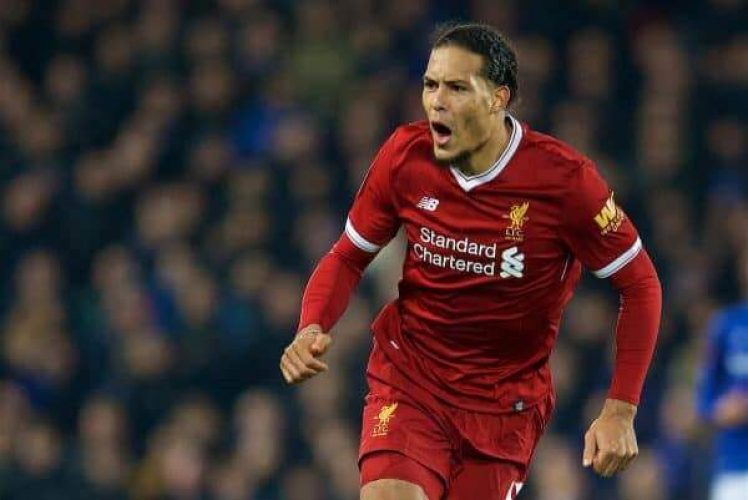 Following their 2018/19 Champions League success, a club record points total last season (97), and the perfect start to their 2019/20 Premier League campaign, Liverpool, staff and fans alike, will be sitting pretty happy even after dropping two points at Old Trafford.
The Reds lay six points clear of second-placed Manchester City, the reigning Premier League champions, after nine games of the season. It's unlikely the league leaders will finish miles ahead of their rivals come May, but plenty of football fans are already starting to speak about the Premier League trophy heading to Anfield for the very first time.
They've conquered all of Europe, and they have a pretty good chance of conquering England, too – but can Liverpool get even better?
Can Liverpool get even better this season?
Tactically, of course. If any side was perfect, they'd be hammering sides week in, week out, and Liverpool's loss to Napoli in this season's Champions League group stage, as well as their narrow win against Leicester earlier this month and draw with Manchester United, prove they've had to, and have to, fight. The fact they have conceded goals alone, albeit just seven in the league this season, the fewest of any Premier League aside, suggests Jürgen Klopp's men aren't perfect.
Personnel wise, though, too, a pretty good case could be made to suggest they're the best they could be. Is there a chance, though, that they could be even better?
Liverpool's team is based on hard work, running, and comradery (we'll ignore the little spat between Salah and Mané against Burnley). The club decided against any major signings in the summer window and, instead, focused on keeping the bulk of their team together; a wise looking decision, so far.
If one wanted to look at certain areas for improvement on paper, though, a case could perhaps be made that the side could, in fact, get even better.
📊 @VirgilvDijk has started 60 of Liverpool's 61 PL games since he signed in Jan 2018 – this is how they have performed compared to the 61 PL matches beforehand pic.twitter.com/5qaUS1LFE6

— Sky Sports Statto (@SkySportsStatto) October 20, 2019
Where do Liverpool need to strengthen their team?
The vast majority of the football community would agree that Liverpool's big number four, Virgil van Dijk, is the best centre-back in the world at the moment. That, naturally, makes it harder for any partner he may have at club level, whether that be Joe Gomez, Dejan Lovren, or Joel Matip, to look like a star.
Gomez has spoken recently about his desire for more game time, and was pushed down the pecking order following a shaky game at home to RB Salzburg; Matip's injury meant Dejan Lovren played alongside van Dijk with Gomez relegated to the bench – he's far from an ideal partner for van Dijk right now.
Lovren has been shaky for years, and many Liverpool fans have accepted his Reds career is over. He seemed destined to leave the club in summer but stayed, and put on a solid show against Leicester. Again, though, he's not a long-term solution.
Joel Matip is the man, at the minute. He's had an up and down Liverpool career since joining on a free transfer from Schalke in 2016, but this season he's been a new man. The 28-year-old has been regarded by many as Liverpool's best player this season, even outshining van Dijk. The worry is, though, that form is often temporary…
Liverpool's midfield is the area of their team that often goes unnoticed. We all know how it goes; Fabinho does the dirty work, Henderson runs up and down a lot, and Milner/Wijnaldum are the engine-like workhorses.
Are Liverpool lacking a bit of creativity in midfield?
Fabinho is the man to destroy the play. He has just three league assists since he signed for Liverpool, but has made 79 tackles, intercepted eight balls and made a staggering 176 recoveries. He's doing his job.
Jordan Henderson played at the base of Liverpool's midfield until Fabinho's arrival to good success, but he never has been and never will be the creative midfielder every side craves. The captain does, though, often provide the presence in the middle, gets a foot in, and rotates play nicely.
Wijnaldum is the same. He's dropped deeper and deeper as his career has gone on, and even once featured at centre-back for Liverpool. He has no league assists this season and didn't register one last season – that compares negatively to his nine in his first year at Liverpool and five in his final year at Newcastle. That's not to mock him, he just performs a different job, now.
Liverpool midfielders' Premier League minutes:

Wijnaldum – 9/9 starts, 94% of minutes
Fabinho – 8/9 starts, 89% of minutes
Henderson – 6/8 starts, 60% of minutes

We might be witnessing the beginning of a change in the look of the LFC midfield.

— The Tactical Times (@Tactical_Times) October 21, 2019
James Milner could be deemed the creative spark in Liverpool's midfield, but he's no longer a regular, and the likes of Adam Lallana and Alex Oxlade-Chamberlain have a lot of work to do if they're going to become regular starters…
Should Liverpool replace Roberto Firmino?
Liverpool's front three gets a lot, and we mean A LOT, of praise. And rightly so – they're deadly.
Last season Mo Salah and Sadio Mané shared the Premier League Golden Boot (along with Pierre Emerick Aubameyang). This season, Mané has five goals and Salah has four – Roberto Firmino, though, is the guy people often speak about.
Firmino is known for his work rate, defending from the front, and his link-up play, allowing Salah and Mané to get in behind defences and score the goals they score. He, pretty much, plays his own role. 'The Firmino Role', they should call it.
Is there space for that in a top side, though? Is there enough room to have a striker that doesn't score too many goals?
There's been talk that Liverpool could bring a top-quality, 20-goal-a-season striker in and play Firmino deeper. We'd argue, though, that he needs the extra space to perform his trade…
Players Liverpool COULD look to sign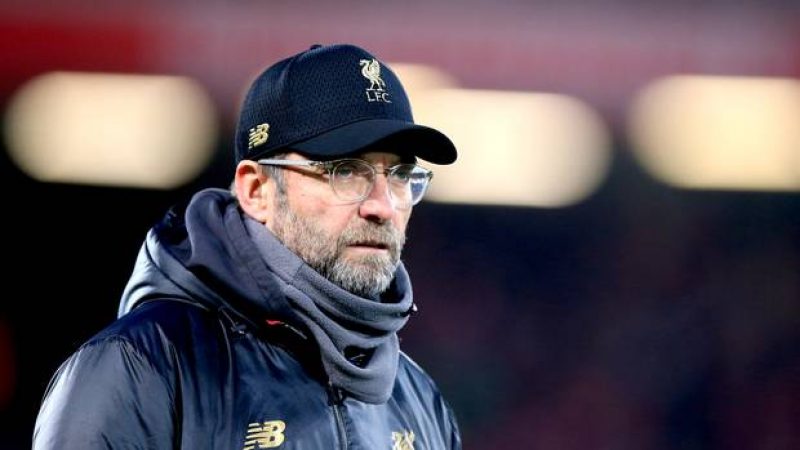 Liverpool are a great side. They're a brilliant side, in fact. Sure, they could go out and get a Tah, or a Koulibaly, to partner van Dijk. Sure, they could get a Havertz to create more chances from midfield, or a Belotti to get them goals from up top.
But that's not what football is about.
Football is about coaching. It's what the coaches are paid for, after all. When there's money about, there will always be the opportunity to go out and buy the best players. When you need to, why not do that? Liverpool went out and splashed the cash on the likes of Alisson and van Dijk, for example.
But look at how Klopp has transformed Liverpool into one of the best sides in the world again. Look at how he's coached the likes of Alexander-Arnold, Robertson, Firmino, and Henderson, all to be top players that master their art. He's made them into a formidable side – his way.
On paper, the Reds could get better. But, to improve working as a team, as a unit, on the pitch – we think that would be a challenge. Klopp has his system working perfectly and Liverpool are flying, so why change it?
Read More: See the latest Liverpool match previews in our Premier League previews and betting tips.
Relevant news