"The Premier League needs Leeds, not Burnley, Bournemouth, Brighton and Norwich"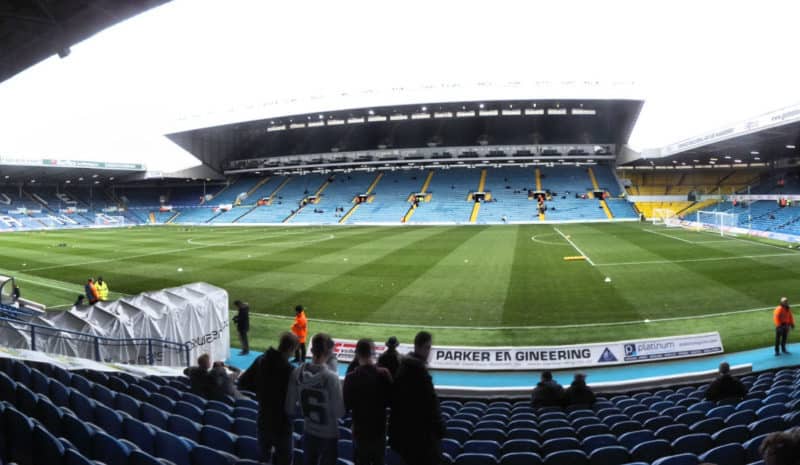 A Leeds United fan has had a rant as to why the Premier League needs his club back in the top flight, and named some teams who he doesn't think the Premier League need.
Leeds have had two spells in League One since they were relegated from the Premier League at the end of the 2003/04 season. After missing out on automatic promotion last season they were then defeated by Derby in the play-offs. Despite starting the new Championship season well, they have already lost to Swansea City and are already putting their fans through the mill once again.
The Premier League Needs Leeds United
Leeds are unquestionably one of the biggest clubs in the country and one of their fans, Lewis, has recorded a video for Playmaker FC stating why the top flight needs Leeds back in the top flight.
He also picked out some clubs who the Premier League doesn't need, namely "Burnley, Bournemouth, Brighton and Norwich".
"Leeds United are somewhat of a time capsule club and what I mean by that is 15-20 years ago football was completely different. You'd get the diehard supporter who'd go to a game, stand on the terraces and belt their heart out for 90 minutes. Now you'll get people who'll go to games purely to take photos or sit down and eat popcorn. They are not there to support the team, they are purely there for a day out and that's not what football is.
Lewis does on to say that Premier League clubs are losing their identity, something which Leeds haven't done.
"Football clubs are losing their identity and Leeds United are unaffected, I think that has a lot to do with when we were relegated from the Premier League and as much as I want to return, I'm so grateful we left when we did because we haven't been caught up in modern football just as clubs like West Ham have, they've lost their fortress in Upton Park, thankfully we still have ours in Elland Road, it's home to the best atmosphere in England bar none."
"I mean, look at last year's Champions League clash between Man City and Spurs. When Man City thought they'd won in the last minute, obviously the goal was ruled out to VAR. The celebration for that 'goal' were the equivalent of the celebrations when we are rewarded a throw in."
Watch the Leeds fans video below
Relevant news