Fantasy Football Cash league 2020/21: The Best Prize League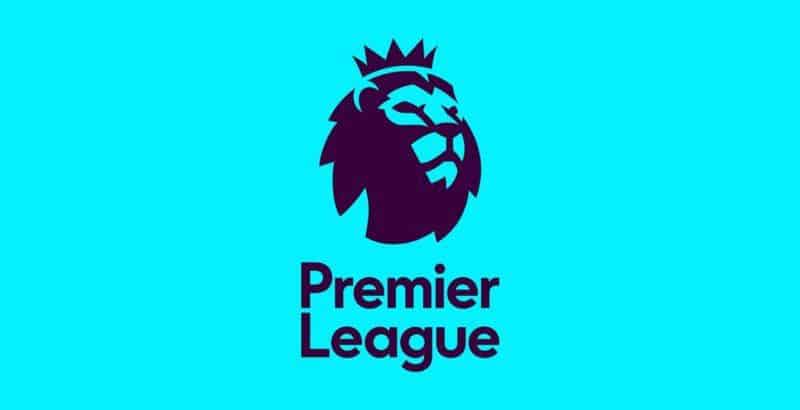 Fantasy Football grows bigger every season and this year, you can join a cash league with a top prize of €200,000!
This league comes from FanTeam and not only does the winner scoop the best prize, but the cash prizes go all the way down to 5,659th place. Even if you finish in the top 5,659 you will be guaranteed to win more than the cost of entry.
Each season most players will get into a cash league with friends or family, but now we have found the biggest prized cash league around, with a cool €1,000,000 in the pot.
Even though this game requires you to move away from the traditional Official Fantasy Football Premier League site, the rules are very similar and there are many benefits to using FanTeam for your FPL this season, not just their Fantasy Football cash league.
Variations of Fantasy Football FPL
One of the biggest differences between the Official FPL and FanTeam is the fact that money is involved. Not only can you join their season long £1m league, but you can also play daily FPL games on featured matches, cash games on a single gameweek or just our private leagues to play FPL with a team formed solely of players who are playing on that given day.
For example, we might set up a league with a €2 entry which covers the seven Premier League fixtures taking place on a Saturday afternoon. You have to pick 11 players from those seven fixtured for your FanTeam squad.
The person with the most Fantasy Football points at the end of the seven fixtures will take the pot, collecting a cash prize.
Fantasy Premier League Cash Prizes 2020/21
The Official Fantasy Football Premier League prizes are pretty rubbish, let's be honest. Only the top few in the world get a prize and there are usually over 8,000,000 players.
In FanTeam's cash league, there are a maximum of 75,000 players and the top 5,659 will win a prize ranging from €200,000 to the winner down to €30. Entry to the league costs €25 so you make a profit if you're in the top 5659.
The prizes work as follows:
As you can see, there are decent cash prizes up for grabs in the official FanTeam season long lead and if you like to play Fantasy Football for cash, this is probably a better option that joining private cash leagues. There is no risk of the owner of the league running off with your money and you can be sure that you will get paid out if you are a winner.
FPL Whatsapp Group
If you are looking to play FPL for cash, we'd advise joining our Whatsapp group for the new season. Not only will this give you access to the FPL private leagues, but the chat will be open, meaning you can talk about your team with other members, chat to your league rivals and even try to get the better of them with team selections and captaincy picks.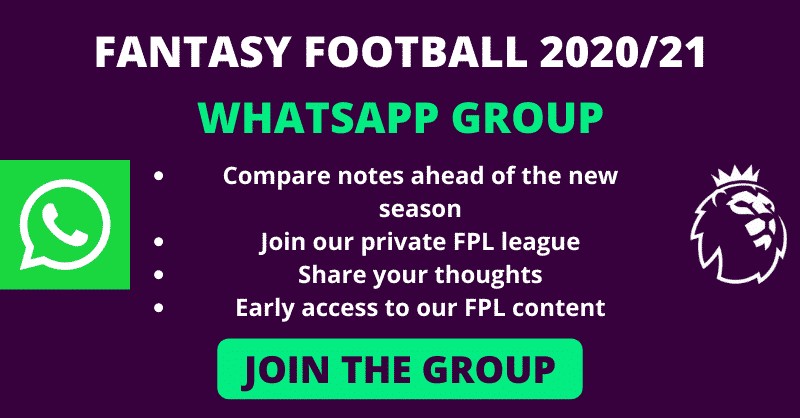 How to win money on Fantasy Football
FanTeam are the best place to win money on Fantasy Football, there is little doubt about that.
If you join our Thatsagoal Fantasy Football community, we will also be running daily and weekly FPL cash tournaments.
As well as playing Fantasy Premier League, you can also win cash on other sports such as tennis, NFL, Basketball and European football leagues including La Liga and Serie A.
For all of this to happen, you need to get a FanTeam account and head to the Lobby section. Here you will see all the available Fantasy games to play today.
Fantasy Football Cash League 2020/21
Once you have got your FanTeam Fantasy Football team set up, you will be able to join our Thatsagoal private cash league once it is set up.
The top 15% at the end of the season will win a prize and the entry will be £10. We are currently looking at matching each entry with an additional £10, meaning for every player that enters, £20 will be added to the prize pot.
As well as this, you can join our FPL group on Whatsapp to find the location of other cash leagues for FPL this season.
The more people that join the cash leagues, the more money that goes into the prize pot and the more places that get paid. The season starts on Saturday 12th September so the deadline for Gameweek 1 isn't far away now.
Can you make money on Fantasy Football?
The best and more reliable way to make money on Fantasy Football is by using an official platform to do this. Sending anybody money to enter an FPL cash league is always a risk but with FanTeam, your money is safe and the winners will be paid at the end of the season. This is why we'd recommend using them for any cash games you want to play this season.
Relevant news