Last Season's FPL Underperformers – are they worth another chance in 2020/21?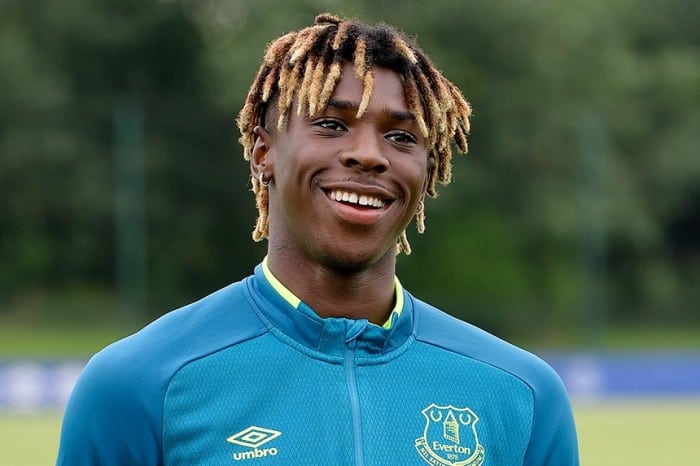 Every season there are several players who don't match their expectations both in performance and FPL output. 2019/20 was no different, with a long and varied list of Fantasy Premier League assets failing to hit the mark.
Here's a closer look at some of these players and what we might expect from them this time around. Adding these players to your Fantasy Football teams might be seen as a gamble, but a lot of them have seen their prices reduced from last season so they might be good value.
Goalkeepers
Lukasz Fabianski (5.0) – West Ham
Previously an FPL favourite for many, last season was one to forget for West Ham, and by extension, Fabianski. The Polish goalkeeper finished on just 83 points, thanks in part to an extended injury midway through the campaign.
When he was on the pitch, Fabianski managed just 5 clean sheets, his lowest return in five seasons. Now back to full fitness, if West Ham can improve defensively, Fabianski should provide good value with plenty of save points.
Kepa Arrizabalaga (5.0) – Chelsea
One goalkeeper who cannot put his low score down to injury troubles is Kepa Arrizabalaga. The Chelsea goalkeeper lost his spot in the team towards the end of the campaign after a season of uninspiring form.
The Spaniard managed just 90 points across the season and is clearly not trusted by Frank Lampard. At this stage, it is not clear if he will start the season in goal and he may well be permanently replaced in the near future.
Defenders
Benjamin Mendy (6.0) – Manchester City
Injury troubles and rotation are the main reason for Mendy's low points total but a lack of form has also contributed. Mendy hasn't looked anywhere near as threatening as he did for a brief spell the season before last.
He has competition for the left-back spot and looks unlikely to become a reliable option this season.
David Luiz (5.5) – Arsenal
It was a mixed first season for David Luiz at Arsenal but in FPL terms it was a huge drop off from 2018/19. In that season Luiz scored three goals, assisted two more, and kept 16 clean sheets with Chelsea on his way to 164 points. Last season he regressed in all departments, scoring just 94 points from 429 fewer minutes.
Arsenal have improved defensively under Arteta but £5.5m might be a little much for an early investment in Luiz.
Midfielders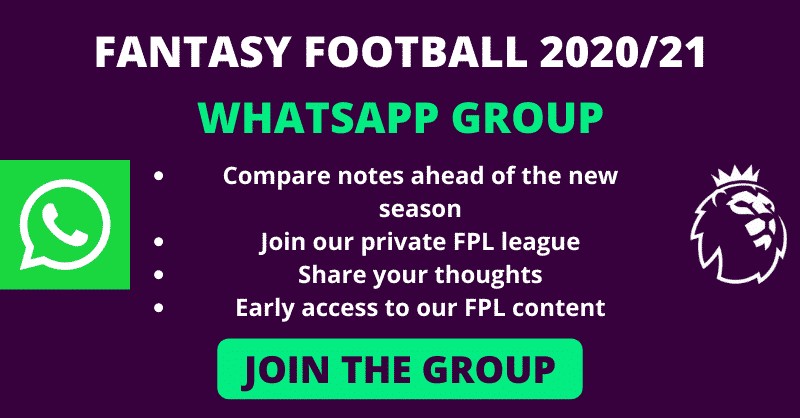 Nicolas Pépé (8.0) – Arsenal
Sticking with Arsenal, Nicolas Pépé didn't have the debut season many expected of him. The Ivorian international was priced at £9.0m but could only muster up 106 points over the course of the season.
There were signs that Pépé was settling in the latter stages of the season and there is every reason to believe he can improve on his 11 direct goal involvements. The signing of Willian may impact on his game time but Pépé could become an option during the course of the season.
Mesut Ozil (7.0) – Arsenal
One Arsenal player whose prospects look a lot worse is Mesut Ozil. Initially putting together a run of games under his new manager, Ozil looks to have been all but frozen out since. The days of 20+ goal contributions look well and truly behind him.
Wilfried Zaha (7.0) – Crystal Palace
Crystal Palace's wantaway talisman couldn't hit the impressive numbers of his previous season. 10 goals and 11 assists were followed by 4 and 6 respectively last year.
The Eagles looked very poor in the run-in and Zaha's commitment to the cause may come into question. £7.0m is a fair price but not an exciting one.
Gylfi Sigurdsson (7.0) – Everton
The Icelandic international was the top-scoring Everton midfielder in the FPL but that doesn't tell the full story. 19 goal contributions became just four as Sigurdsson failed to hit the 100-point mark.
As the season progressed, his place in the starting XI became far less secure. New signings in the form of Allan, Abdoulaye Doucoure, and James Rodriguez will likely spell the end for Sigurdsson as a viable FPL option.
James Maddison (7.0) – Leicester
Perhaps a harsh inclusion, but many still expected more from James Maddison. The former-Norwich player started the season strongly but went on a long stretch without a goal or an assist. However, remaining at £7.0m there is every chance Maddison provides value at some stage.
Paul Pogba – (8.0) Manchester United
When Ole Gunnar Solskjaer first took charge as interim manager, Paul Pogba was unstoppable. That season he finished with 13 goals and 10 assists and looked like a genuine FPL prospect.
An injury-hit campaign followed but his numbers were still underwhelming. Just one goal and four assists 1202 minutes of action is not worthy of an £8.0m investment. There are plenty of more interesting Manchester United FPL options.
Dele Alli (8.0) – Tottenham
Another player who experienced an upturn in form with his latest manager was Dele Alli. That purple patch meant Alli ended the season with eight goals and six assists but that somewhat glosses over his inconsistent performances.
It's been three seasons since he hit double figures for assists and four since he scored 18 in one season. Whether we see a return to that form is anyone's guess. He is unquestionably talented but appears to lack focus. One to watch for now.
Felipe Anderson (6.5) West Ham
Felipe Anderson is perhaps the standout pick of underperformers at West Ham. 15 direct goal contributions dropped to five in 2019/20. His starting place isn't guaranteed and he should be avoided until something drastic changes.
Diogo Jota – (6.5) Wolves
Seven fewer goal contributions helped earn Diogo Jota 34 fewer points last season. A reclassification back to midfield and a lack of European fixtures will undoubtedly help his cause. Competition for places will likely keep Jota's game time in check though.
Forwards
Read More: Who are the best premium forward options for FPL 2020/21?
Moise Kean (6.0) – Everton
£1.0m cheaper than last season but still not worth investing in right now. Moise Kean has age on his side and if Dominic Calvert-Lewin's end of season goal drought continues, Kean may be afforded more opportunities. Worth monitoring.
Joelinton (6.0) – Newcastle
His previous goal tallies might suggest that this is about as good as it gets. Nevertheless, two goals as Newcastle's starting striker is poor by any standard. He hasn't shown much to suggest that will improve significantly.
Play Fantasy Football for CASH wit FanTeam
Play daily Fantasy Football with Fan Team this season to win cash prizes. Plus, join their season-long FPL game with a €1,000,000 prize pot and the winner collecting €200,000!
If you join their cash league for €25 you will also get a €30 sign-up bonus added to your account to place on a football bet.
HOW TO GET THE €30 SIGN-UP BONUS:
1 Click this link straight to FanTeam.com
2 Click Register in the top right hand corner
3 Once you have registered and verified, deposit €25
4 A €30 free bet bonus will be added straight into your account
Relevant news