Do Tottenham finally have a moving in date for their new stadium?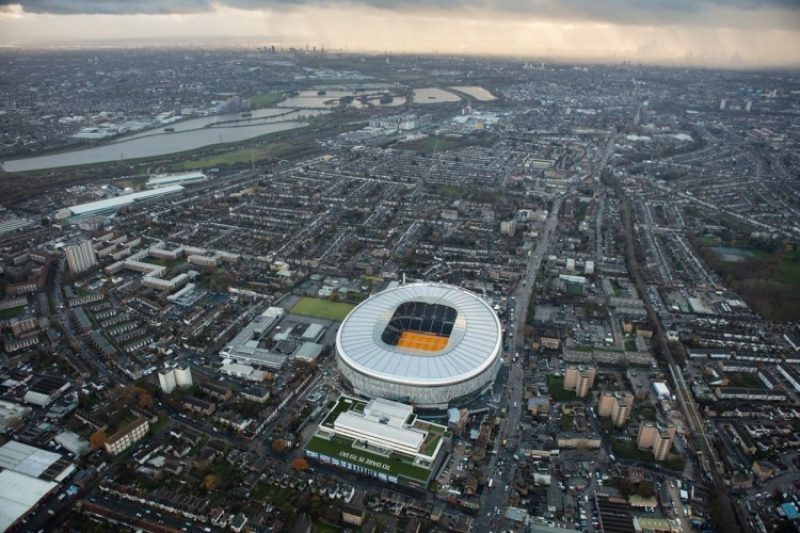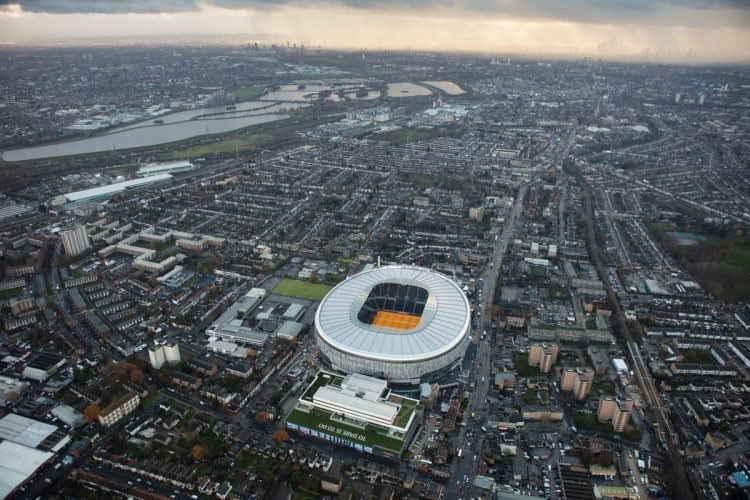 It has been delay after delay for the new Tottenham Hotspur stadium but the Spurs fans might be about to get a moving in date for their new home. 
After initially expecting to move into the new White Hart Lane in-time for the start of the 2018-19 Premier League season, various problems including with safety of the new stadium meant a number of delays and a frustrated fan base still going to Wembley to watch their team play.
Talking about the delays, Daniel Levy today said "I should like to apologise to our fans and thank you for your continued patience,"
"The response from those who attended the familiarisation event was great to hear and reinforced our commitment to deliver an exceptional matchday experience for everyone," added Levy.
"We shall now seek clarity in respect of building test schedules and test event dates and provide further information on these in the next two to three weeks."
When will Spurs move to their new stadium?
Rumours are that the 16th March has been pinpointed as the first home match Tottenham will play at their new stadium, they're due to play Crystal Palace in the Premier League.
There is a North London Derby on March 2nd but it seems highly unlikely that the new White Hart Lane iwll be ready in-time for that fixture. The following week Spurs are away to Borussia Dortmund in the Champions League before an away Premier League fixture against Crystal Palace on the 16th – that could be the big day for Tottenham fans.
If Tottenham beat Borussia Dortmund in the last 16 of the Champions League, their quarter finals matches will take place in April and the new stadium should be ready in-time for that, although UEFA have said they'll be in close contact with the club throughout the season.
If Tottenham to move into their new stadium on 16th March, they will play just five Premier League matches at the ground, they are:
March 16: Tottenham vs Crystal Palace
April 4: Tottenham vs Brighton
April 13: Tottenham vs Huddersfield
April 27: Tottenham vs West Ham
May 5: Tottenham vs Everton
Images and Video of Tottenham's New Stadium
Spurs say their new stadium will not be ready to host matches until at least March.

Here's the latest: https://t.co/MnhEfOuhW2 pic.twitter.com/g3hlvD2Wmn

— BBC Sport (@BBCSport) January 9, 2019
Tottenham's new stadium looking decent #spurs pic.twitter.com/2E2ACeGYHJ

— Rob (@Robertk) January 8, 2019
The new Spurs stadium pic.twitter.com/TjeVyHKFLD

— Durchiga (@Durchiga) April 13, 2018
Although it's taken an age, Spurs new stadium looks??

Be some class Away Days to this! ?@SniersMoregut pic.twitter.com/kV30FIr8jO

— Away Days Videos (@AwayDaysVideos) December 17, 2018
Relevant news