QUIZ – Name Chelsea's Number 9s since 2000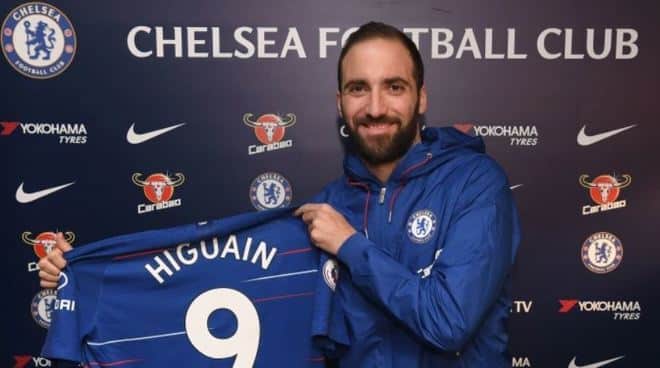 Chelsea have a new number 9 in the form of Gonzalo Higuain, but the jersey at Chelsea has had some strange owners over the past 18 years. See how many of the nine former Chelsea number 9s you can remember since the year 2000.
When you see the list, there is no getting away from the fact that Chelsea have had some awful number 9s over the years. But how many can you remember? Chelsea fans will be hoping and praying that Higuain breaks that mould and hits the ground running following his transfer from Juventus.
The deal is for a loan until the end of the season and then Chelsea have the option to buy the Argentine striker for a reported fee upwards of £35m.
Higuan worked with Sarri at Lazio and the manager once called him 'lazy', but all that has been forgotton as the Chelsea boss was in urgent need of a striker given the failings of the current players in the squad (one of them is in the Chelsea number 9s quiz).
Play the quiz below and let us know on Twitter how many you get right @thatsagoal.
[frontpage_news widget="51732″ name="Bookmaker Reviews"]
Relevant news