World Cup 2018 Betting Tips, Predictions and Previews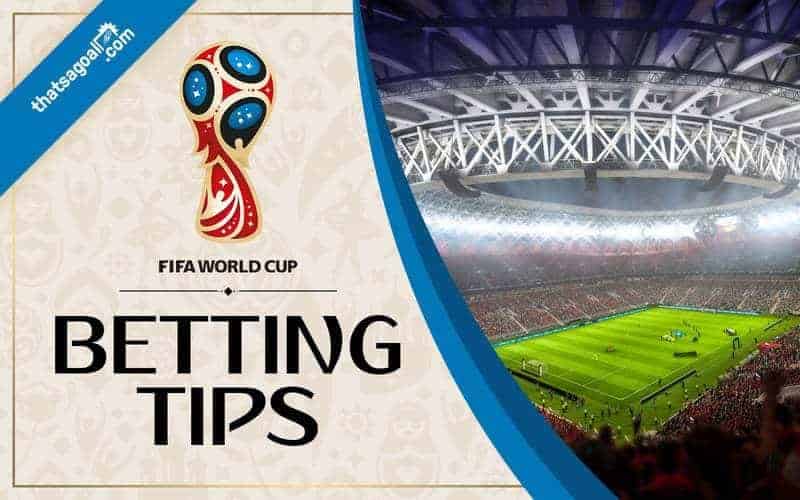 World Cup 2018 Betting Tips, Predictions and Previews
15-07-2018
France vs Croatia predictions and betting tips for today's World Cup final in Moscow. Who will pick up the trophy after four weeks of fixtures when France and Croatia go head to head in Moscow at 4pm today? France saw off Belgium with a 1-0 victory in the semi-final thanks to a Varane header from […]
read more
World Cup 2018 Betting Tips, Predictions and Previews
13-07-2018
Belgium vs England predictions and betting tips for the World Cup third place play-off on Saturday 14th July. Neither team will want to be playing this match but there is still a bronze medal up for grabs, see our predictions below to see who we think will win. Belgium vs England Predictions Over 3.5 […]
read more
World Cup 2018 Betting Tips, Predictions and Previews
11-07-2018
Croatia vs England betting tips and predictions for the World Cup semi-final tie on Wednesday 11th July including an anytime goalscorer bet and correct score prediction for the match. Which of these two sides will make it through to the final? Is football coming home?  The second of the World Cup semi-finals takes place on […]
read more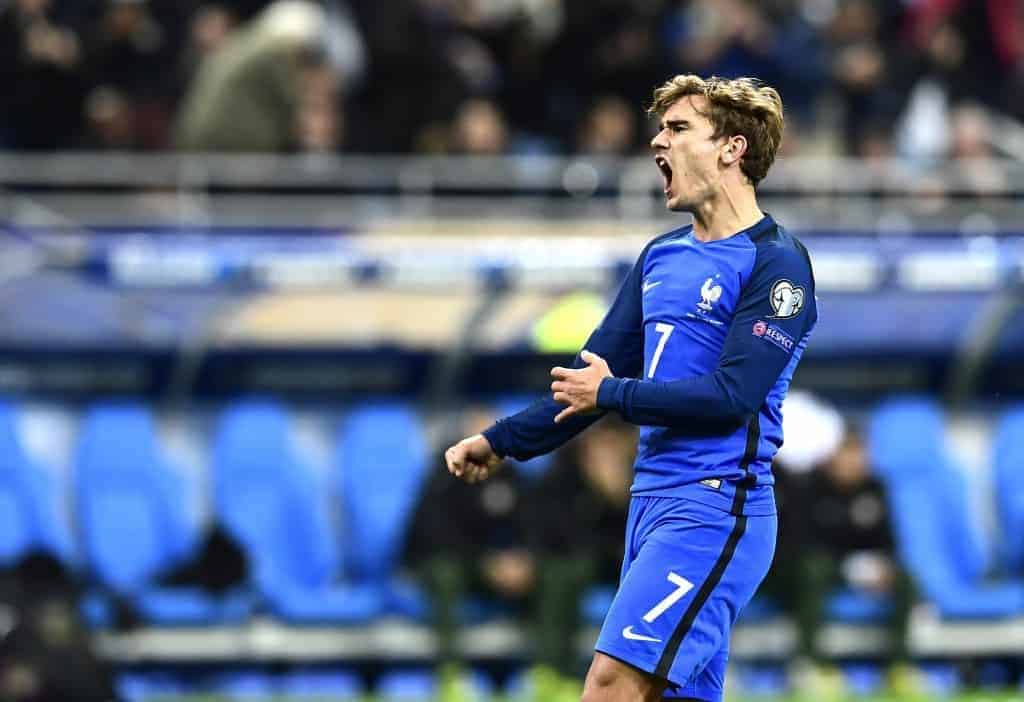 World Cup 2018 Betting Tips, Predictions and Previews
10-07-2018
France vs Belgium betting tips and predictions for the World Cup semi-final tie on Tuesday 10th July including an anytime goalscorer bet and correct score prediction for the match. Which of these two European powerhouses will book their place in the final?  France booked their place in the semi-final of the World Cup with a […]
read more
It's one of the greatest tournaments on earth and it's finally time to release World Cup betting tips and predictions throughout the build-up, and during the tournament in Russia. At thatsagoal, we've been building up to it for months and above you'll find all the best tips, predictions and Russia 2018 betting offers.
With multiple matches each and every day, we'll bring you World Cup previews for every fixture and even keep you up-to-date with all the latest England Russia 2018 odds. We have a number of betting experts and tipsters who have been following the form of every nation to ensure we bring you the most accurate predictions and best offers from bookmakers all over the world. 32 teams will be at the Russia 2018 World Cup and we'll be with you every step of the way with our dedicated World Cup 2018 betting tips.
World Cup 2018 Betting Tips – Our Expert Guide
2018 World Cup Key Dates
How will the World Cup betting tips be shown?
When will you pick your World Cup betting tips?
Where will your World Cup predictions be?
What it the best betting tip from each World Cup 2018 Group?
World Cup winner prediction
World Cup top goalscorer betting tips
What are the best World Cup free bets?
2018 World Cup Key Dates
Thursday 14th June: Opening match Russia vs Saudi Arabia
Friday 15th June – Portugal vs Spain
Saturday 16th June – FOUR live TV matches
Monday 18th June – England's first match vs Tunisia
Sunday 24th June – England vs Tunisia
Monday 25th June – Final round of group matches begin
Thursday 28th June – Group matches end
Saturday 30th June – Last 16 matches being
Friday 6th July & Saturday 7th July – Quarter-final matches
Tuesday 10th July & Wednesday 11th July – Semi-final matches
Saturday 14th July – Third place play-off
Sunday 15th July – World Cup final
How Our World Cup 2018 Predictions Work
You'll find all our predictions above, covering everything from the World Cup top goalscorer tips, to Match Result predictions and all the best Russia 2018 accumulator tips. We'll bring you our favourite betting markets for each World Cup game in order to provide you with the best value odds. All our odds are combined with expert analysis, giving you the best chance of winning big. On top of that, we'll cover all the pre-tournament friendlies, so even our tipsters are nicely warmed up for the main event. There will be World Cup previews for every single match of the tournament and there will be THREE World Cup 2018 predictions in each match preview we write. On top of this, you can also see our today's football betting tips section, where we'll put the best World Cup betting advice each day.
When will you pick your World Cup betting tips?
Our predictions will be posted a day or so before each fixture, so you've plenty of chance to take our tips on board and explore your World Cup betting options. There will also be early bets advised as we try to get the best odds before the tournament even starts with Russia vs Saudi Arabia on June 14th. Analysis and betting tips will be as up-to-date as can be, making sure you get all the very best World Cup free bets and most recent odds. Simply click on our previews and get started with your World Cup betting today using the latest odds. Our previews contain predictions and three advised bets. These have been researched by our expert World Cup tipster and come with the best odds to save you shopping around. There are already World Cup 2018 betting previews going up on the site and it is never too early to start your bets!
Where will your World Cup predictions be?
You'll find all our World Cup match previews and predictions on this screen. Simply scroll up and you'll find analysis on all the latest Russia 2018 fixtures as well as the finest World Cup betting tips for free. You can find the World Cup seperated into Groups A-H below where it will be easier for you to navigate between each group as the fixtures come around. You won't miss a thing here at thatsagoal. If the odds are changing as the tournament goes on, you'll be first to know. We're covering every group, so whether you're looking to bet on our England vs Tunisia predictions or Colombia v Poland odds, we're here to help. To keep you in the loop, we'll also post our latest betting advice and previews on social media too. Follow @thatsagoal on Twitter and you'll get all the best predictions and tips directly to your feed.
World Cup Group Predictions
Want to have an early look at our Group by Group bets? Hit the link below on any World Cup Group and see what our tipsters are advising you bet on. There is always money to be made betting on the group stages but will we get an upset like Spain's failure at the 2014 World Cup? As the Russia 2018 tournament gets closer, we'll give you our World Cup group by group predictions including our bets for who will qualify and who will crash out.
World Cup Group A Betting Tips – Russia, Saudi Arabia, Egypt, Uruguay
World Cup Group B Betting Tips – Portugal, Spain, Morocco, Iran
World Cup Group C Betting Tips – France, Australia, Peru, Denmark
World Cup Group D Betting Tips – Argentina, Iceland, Croatia, Nigeria
World Cup Group E Betting Tips – Brazil, Switzerland, Costa Rica, Serbia
World Cup Group F Betting Tips – Germany, Mexico, Sweden, Korea Republic
World Cup Group G Betting Tips – Belgium, Panama, Tunisia, England
World Cup Group H Betting Tips – Poland, Senegal, Colombia, Japan
What it the best World Cup football betting tip from each Group?
If you are feeling lucky already and want to bet on an early World Cup accumulator, then we've asked our World Cup tipsters for their best bet from each group and put them all below. This is a great way to bet on the World Cup 2018 because it should keep your bet alive for the first half of the tournament. You will find the full betting tips for each group in their relevant section – but here is a snippet of our early World Cup 2018 betting tips. In our World Cup tips section, we've also predicted the score in EVERY one of the group matches.
Group A
For Group A we're ignoring the hosts Russia and putting our money on URUGUAY to win the group. It should be an easy enough group to win for Suarez and Cavani and co. Russia, Egypt and Saudi Arabia make up the other teams and it'd be no surprise to see Uruguay pick up nine points and book their place in the last 16.
Group B
For our Group B bet we're looking at the bottom of the group rather than the top. Spain and Portugal should dominate this group but our World Cup tip is going to be for IRAN to finish the tournament bottom of Group B. They are certainly the minnows here despite having former Manchester United assistant manager Carlos Queiroz as their boss.
Group C
France are expected to cruise through to the last 16 from a group containing Denmark, Peru and Australia, but our Group C prediction is not for France to win the group because our tipster thinks there is very little value in taking the odds of 1/3. Instead, he's advising a bet on Denmark to finish second in the Group at odds of 7/4.
Group D
Argentina are the big guns in Group D and their odds of 4/6 to win the group are good enough for our footy tip here. Their opponents are Croatia, Iceland and Nigeria and although it's not the easiest of fixtures for them, their attacking players such as Messi, Higuain, Aguero and Di Maria should have more than enough to land this betting tip.
Group E
This looks like a group Brazil will not lose. Which is ideal for our World Cup outright winner prediction. But for now, the best bet we can find from Group E to go in our World Cup accumulator is for Costa Rica to finish bottom of the group. They had a fairy-tail 2014 World Cup, but that was exactly that, and will not happen again.
Group F
It's hard to look past Germany for a prediction in this group so we're keeping things simple and betting on them to top the Group after their three fixtures. Mexico don't look to be the threat they used to be and Switzerland had a great qualifying stage, but flopped at Euro 2016 and might do exactly the same in Russia this summer.
Group G
Do we dare tip England to win Group G? No. Belgium are a realistic threat in this group and despite looking like big underdogs, Tunisia and Panama will be fearless when meeting the big two. England's last group match against Belgium should decide who tops the group but for our World Cup 2018 betting tip, we're going for Tunisia to finish third in the group. Panama should end pointless.
Group H
The last of the World Cup groups often gets forgotten about and Group H hardly stands out. There is the lack of a real World class side here and it looks a shootout between Poland and Colombia to win the group. The other two nations are Japan and Senegal and it would be no real surprise to see one of them sneak into the last 16. However, our bet tip here is for Poland to qualify and that concludes our World Cup 2018 accumulator tips from the eight groups.
World Cup Winner Prediction
We're already betting on our World Cup winner prediction and the tournament hasn't even started yet! The team we fancy to win the Russia World Cup are BRAZIL. They have the star man in Neymar and his back-up is filled with world class players. Gabriel Jesus or Firmino will support Neymar in attack along with Coutinho. There is no real weakness in the Brazil World Cup team and that's why they're our selection in the World Cup winner odds at 9/2. Brazil should cruise through their group and are massive favourites in the World Cup odds to win Group E. They were great in qualifying and in Ederson and Allison Brazil are blessed to have two World class goalkeepers. They may be favourites but are the selection for our World Cup tips betting in Russia this summer.
World Cup Top Goalscorer Predictions
We've already selected three players for a World Cup top goalscorer bet tip and one of them is a massive 150/1 outsider in the World Cup odds. There is always a shock in the top scorer list and so we think it's well worth having a few quid on some outsiders. The likes of Dele Alli and Cristian Eriksen are huge in the World Cup odds for a top goalscorer so why not have an each-way bet on one of these? It's always one of the most exciting markets for our World Cup predictions and one we love to get stuck into. Messi and Neymar are favourites to be top goalscorer, but who will you select from the odds? Will Harry Kane get as many goals as people expect? We've found the odds for the Tottenham striker to be top goalscorer at the World Cup and it's in our England World Cup betting tips section, along with odds for EVERY bet you can place on England this summer.
What are the best World Cup free bets?
The summer will be absolutely teeming with World Cup free bets, so you'd be daft not to make the most of them. Our World Cup free bets page will feature all the best offers across the UK's top bookies, as well as all the terms and conditions to help you pick the best offer for you. Most bookmakers will give you a free bet when opening a new account, so it's well worth opening multiple accounts to really make the most of your World Cup bets this upcoming summer. You'll also find a number of Russia 2018 enhanced odds offers that are well worth taking advantage of. Don't worry though, as well as our free bets page, we'll also feature the very best ones in our World Cup match previews too.
World Cup 2018 Infographic
How much do you know about the World Cup in Russia? Did you know that this will be the 21st World Cup and there have been eight different winners of the tournament? Our facts and figures in the info-graphic below will give you an insight into the FIFA World Cup 2018 in Russia. The distance between the two furthest stadiums is a whopping 3,000km. That's the equivalent of travelling from London to Saudi Arabia – who will be opening the World Cup in their match against hosts Russia.
What are today's World Cup Betting Tips?
For each day of the tournament in Russia, we'll have a variety of bets including match previews and also multiple bets such as a World Cup accumulator, both teams to score bet and over 2.5 goals selection. There will also be a NAP of the day in the football betting tips part of the website. You do not need to look anywhere else for your World Cup bet recommendations this summer – keep things simple and follow thatsagoal.