Championship Away Day Travel Distances – which fans have to put the most miles in?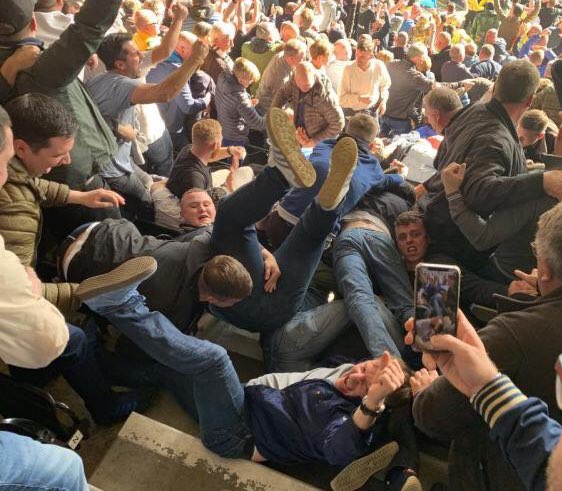 The Championship fixtures for the new 2019/20 season have been released and The Stats Zone have crunched the numbers to see which away fans have the furthest distance to travel across the whole season.
By using Google Maps the calculations have all been done and it shows that South Wales side Swansea City will have the furthest distance to travel next season, with each away trip averaging 193.7 miles. They will also have the longest single away trip, the 311 miles to the Riverside to play Middlesbrough.
Longest Travel Distances in the Championship 2019/20 (shortest to longest)
As you could predict, it pays to be following a team more towards the centre of the UK if you want to keep your travel down to a minimim when following your clubs, so it is no surprise to see the likes of Birmingham City, Derby, Nottingham Forest and West Brom with the shortest average away travel distances.
24. Birmingham City
Total travel distance – 2351 miles
Average – 102.2
Shortest away day – 7 miles (West Brom)
23. Derby County
Total travel distance – 2359 miles
Average – 106.2
Shortest away day – 16 miles (Nottingham Forest)
22. Nottingham Forest
Total travel distance – 2379 miles
Average – 103.4
Shortest away day – 16 miles (Derby)
21. West Brom
Total travel distance – 2425 miles
Average – 105.4
Shortest away day – 7 miles (Birmingham)
20. Stoke City
Total travel distance – 2534miles
Average – 110.2
Shortest away day – 39 miles (West Brom)
19. Sheffield Wednesday
Total travel distance – 2640 miles
Average – 114.8
Shortest away day – 12 miles (Barnsley)
18. Barnsley
Total travel distance – 2647 miles
Average – 115.1
Shortest away day – 12 miles (Sheffield Wednesday)
17. Luton
Total travel distance – 2761 miles
Average – 120.0
Shortest away day – 33 miles (QPR)
16. Huddersfield
Total travel distance – 2784 miles
Average – 121.0
Shortest away day – 16 miles (Leeds United)
15. Leeds
Total travel distance – 2932 miles
Average – 127.5
Shortest away day – 16 miles (Huddersfield)
14. Wigan
Total travel distance – 2962 miles
Average – 128.8
Shortest away day – 22 miles (Blackburn)
13. QPR
Total travel distance – 3038 miles
Average – 132.1
Shortest away day – 3 miles (Fulham)
12. Brentford
Total travel distance – 3058 miles
Average – 133.0
Shortest away day – 5 miles (Fulham)
11. Fulham
Total travel distance – 3093 miles
Average – 134.5
Shortest away day – 3 miles (QPR)
10. Blackburn
Total travel distance – 3224 miles
Average – 140.2
Shortest away day – 15 miles (Preston)
9. Millwall
Total travel distance – 3225 miles
Average – 140.2
Shortest away day – 5 miles (Charlton)
8. Reading
Total travel distance – 3237 miles
Average – 140.7
Shortest away day – 35 miles (Brentford)
7. Preston
Total travel distance – 3259 miles
Average – 140.7
Shortest away day – 15 miles (Blackburn)
6. Charlton
Total travel distance – 3340 miles
Average – 145.2
Shortest away day – 5 miles (Millwall)
5. Hull City
Total travel distance – 3394 miles
Average – 147.6
Shortest away day – 60 miles (Leeds)
4. Bristol City
Total travel distance – 3405 miles
Average – 148.0
Shortest away day – 44 miles (Cardiff City)
3. Derby
Total travel distance – 3814 miles
Average – 165.8
Shortest away day – 43 miles (Swansea City)
2. Middlesbrough
Total travel distance – 4207 miles
Average – 182.9
Shortest away day – 73 miles (Middlesbrough)
1. Swansea City
Total travel distance – 4456 miles
Average – 193.7
Shortest away day – 43 miles (Cardiff)
[frontpage_news widget="51732″ name="Latest Bookmaker Reviews – June 2019″]
Relevant news