QUIZ – Name each team to win the Championship Play-off Final since 2000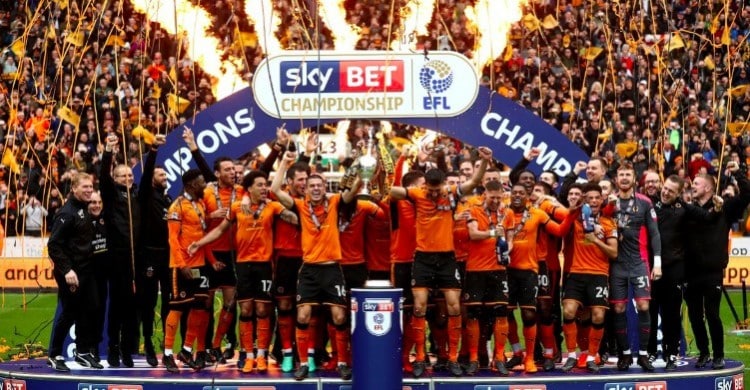 While Norwich and Sheffield United may have confirmed their return to the Premier League automatically this season, the race to secure the third and final spot back to the top-flight is really starting to heat up.
After both Derby and Aston Villa came through their fiery semi-finals earlier in the week, Frank Lampard and Dean Smith will lead their sides to Wembley on May 27th and both will be dreaming of lifting the Championship Play-off title.
See our Derby vs Aston Villa play-off final prediction here.
To honour those sides who have managed to hold their nerve on the biggest match up of the campaign, we want to see if you can name all the teams to join the Premier League via the play-offs since the year 2000.
Aston Villa vs Derby
The 2019 Championship play-off final pits together two teams who have previously been in the Premier League, Aston Villa most recently in 2016. They lost in the play-off final last season so won't want to suffer at Wembley for the second season running.
Derby County got to this point after a thrilling comeback against Leeds United saw them through 4-3 on aggregate and manager Frank Lampard will be up against his former Chelsea team-mate John Terry in the opposition dugout. Derby County were last in the Premier League in 2006-07 and they got there by winning the play-offs against West Brom. They'll be hoping for a repeat of that at Wembley on Monday.
Championship Play-off Final Quiz
We're giving you five minutes to get all 19 clubs and remember, only a few still hold a top-flight status.
Once you have completed the quiz, send us your score on Twitter @thatsagoal and see how you compare to the rest of our followers. We think 16/19 would be a strong score here – no cheating!
[frontpage_news widget="51511″ name="Match Previews"]
Relevant news